TBF: Simrad/B&G compact remotes, Ocean Signal AIS MOB alarm, Digital Yacht PC Radar PC & more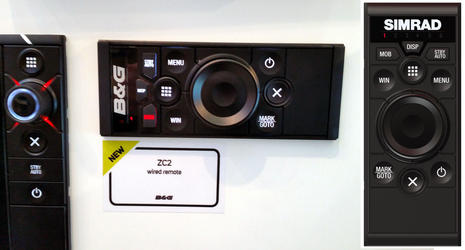 At METS it was good to see Navico out with a compact remote MFD keypad, which will be available soon as either the B&G ZC2 or the Simrad OP50. There will be landscape and portrait versions to fit different nav stations and that big rotary knob is also a cursor joystick. This $399 NMEA 2000 networked and powered remote includes a "high-decibel" alarm speaker and can switch among as many as six displays with the active display shown on that skinny LED panel just under the remote's brand name (which also shows red/green indicators when the keypad is controlling an autopilot). I'm hoping we'll get to try the ZC2/OP50 when Navico again runs a writer's demo session in late January.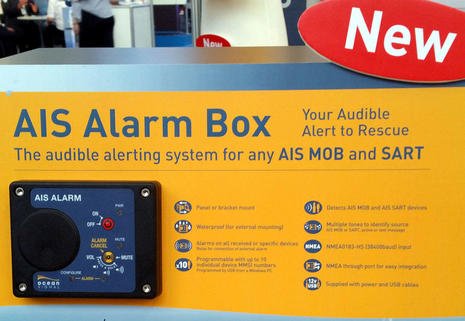 While I hoped that a separate alarm for AIS MoB and SART devices would soon become unnecessary almost four years ago, apparently many boats could still benefit from one and Ocean Signal's new AIS Alarm looks good. It can be mounted on deck, for instance, and has a through-port to simplify installation with the single NMEA 0183 output on most AIS receivers and transponders. It also has both visual and audible alarms, the latter with multiple tones to identify the type of distress device or even the individual person overboard if the OS Alarm has been programmed with specific MMSI numbers (more detail in the AIS Alarm press release).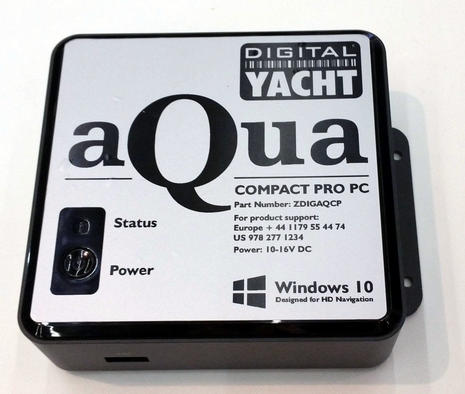 Digital Yacht hasn't yet detailed the new Aqua Compact Pro PC online, but their METS 2015 new products list describes it as a "Very high performance PC with latest HD graphics capability for Nobeltec/Furuno/Maxsea radar, sounder and 3D charting capability." Nobeltec PC Radar looks to me like a powerful navigation system which I'd prefer running on a purpose-built DC PC like this, and note that the DY list price will be $1,295. (By the way, also note how TIMEZERO has become the most prominent name at both nobeltec.com and maxsea.com; are we seeing a brand transition/merger underway?)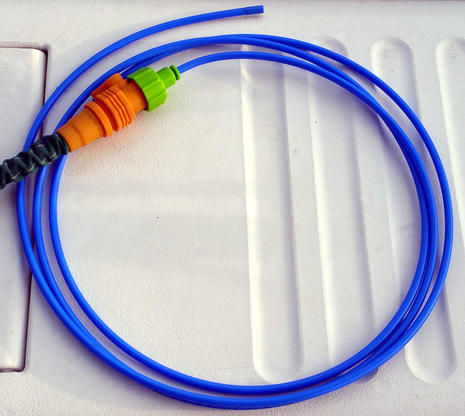 I ended a long October 2014 entry about electronics anomalies with a short bit about how much worse marine toilet problems could be. Well, that horrendous unclogging operation (and valve replacement) lasted for almost an exact year and, by golly, one of the many tools I'd bought in 10/14 actually helped. The simple WaterDrills Drain Opener seems overpriced at $25, but attaching it to my hose and using the tip to "erode" what was probably a tight ball of toilet paper jammed in the joker valve worked after various potions and prods had failed. And not having to dissemble a head while it's clogged is priceless 😉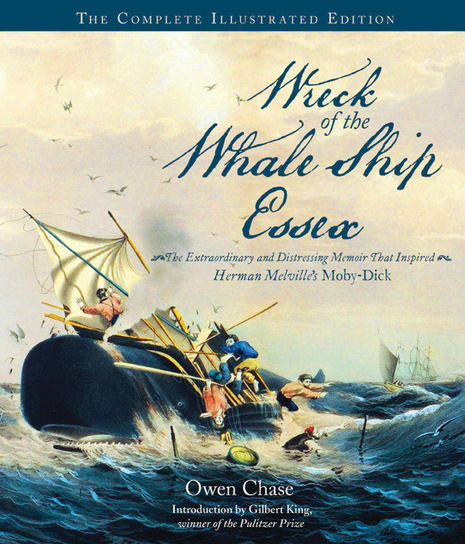 Then again, the 1821 crew of the whaler Essex faced some serious problems and I don't think I'll ever forget the final grim lifeboat details related in Nathaniel Philbrick's brilliantly written In the Heart of the Sea. In fact, I'm not sure if I'll even venture to the big movie version of Heart just out, though I highly recommend Philbrick's book, as well as the Wreck of the Whale Ship Essex, cover above. Old illustrations may be all the visuals needed for this amazing true sea story.
Finally, I just got an ebullient email from frequent Panbo commenter Hartley Gartner, who's enjoying the holidays onboard his Tayana 48DS after a long West Coast cruise from San Francisco up to the San Juans and then down to La Paz, including participation in the Baja Ha-Ha rally. About a year ago Hartley installed a Raymarine system — e95, Evolution AP, digital radar, AIS650, and two i70s included — and after some "initial problems involving a blizzard of sometimes-incompatible firmware revisions and a wacky SH GX1600 radio" he's pretty happy:
The biggest smiles are reserved for two things: 1. the chartplotter at the helm – olde news to you, but simply wonderful for me – no more cryptic vectors to waypoints, I can see the picture – and it's right on! (Thanks also to Navionics, of course). 2. the AIS, which has been simply wonderful – no more wondering how far away that big ship is or what it's doing. The transmit side has also been surprisingly useful – I am convinced that commercial ships are MUCH more aware of us, and we've been hailed by name on more than one occasion! It's also been very useful on the cruising side, as other boats we know have "seen" us anchored in a cove and come to visit because "we saw it was you in there and decided to join you".
Hartley must have read the recent discussion about Ray's LH 15 AIS improvements because he included this image of (Sailing) Yacht target symbols in action during the Baja rally — a few powerboats join along — and he added "I REALLY LIKE the new symbol set, especially the one that clearly depicts BIG power boats vs little ones."