Trueheading AIS-CTRX, Class B is shaping up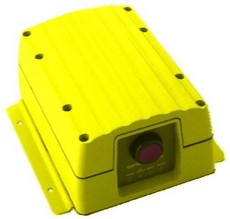 On Sunday I had an enjoyable on board visit with another avid marine electronics geek (and Panbo reader), and one of several things he said that stuck with me was, "If I could get a Class B AIS for $1,500, I'd write a check today!" Well, he doesn't have long to wait, and he's going to have choices. I understand that the Comar CSB200 will ship in mid-September and today the German AIS shop Y-tronic announced that it is taking pre-orders for this Trueheading AIS-CTRX Class B transponder, which will also be available in mid-September. Some notes about it:
* The BSH type approval is German, but it does supposedly apply to the U.S. and Holger Emmel of Y-tronic writes, "We will of course sell to the US!"
* These units will be "pre-programmed by the dealer with the yacht's static data (MMSI, type, name, call sign) and can be operated in a stand-alone fashion". I'm learning that this may be true of all Class B AIS transponders, thus minimizing erroneously programmed units (think DSC issues). And you'll still be able to get AIS target and GPS position feeds from the unit if you want.
* The AIS-CTRX has "an additional distress button" that sounds interesting, but neither Holger nor I understand exactly how it works (even after reading Trueheading's own PDF brochure).
Finally, note that these are not the only Class B transponders that will become shipping products in the next few months, nor is the distress button the only unusual feature. Sorry, but I can say no more.