Broad IP camera support, a Raymarine advantage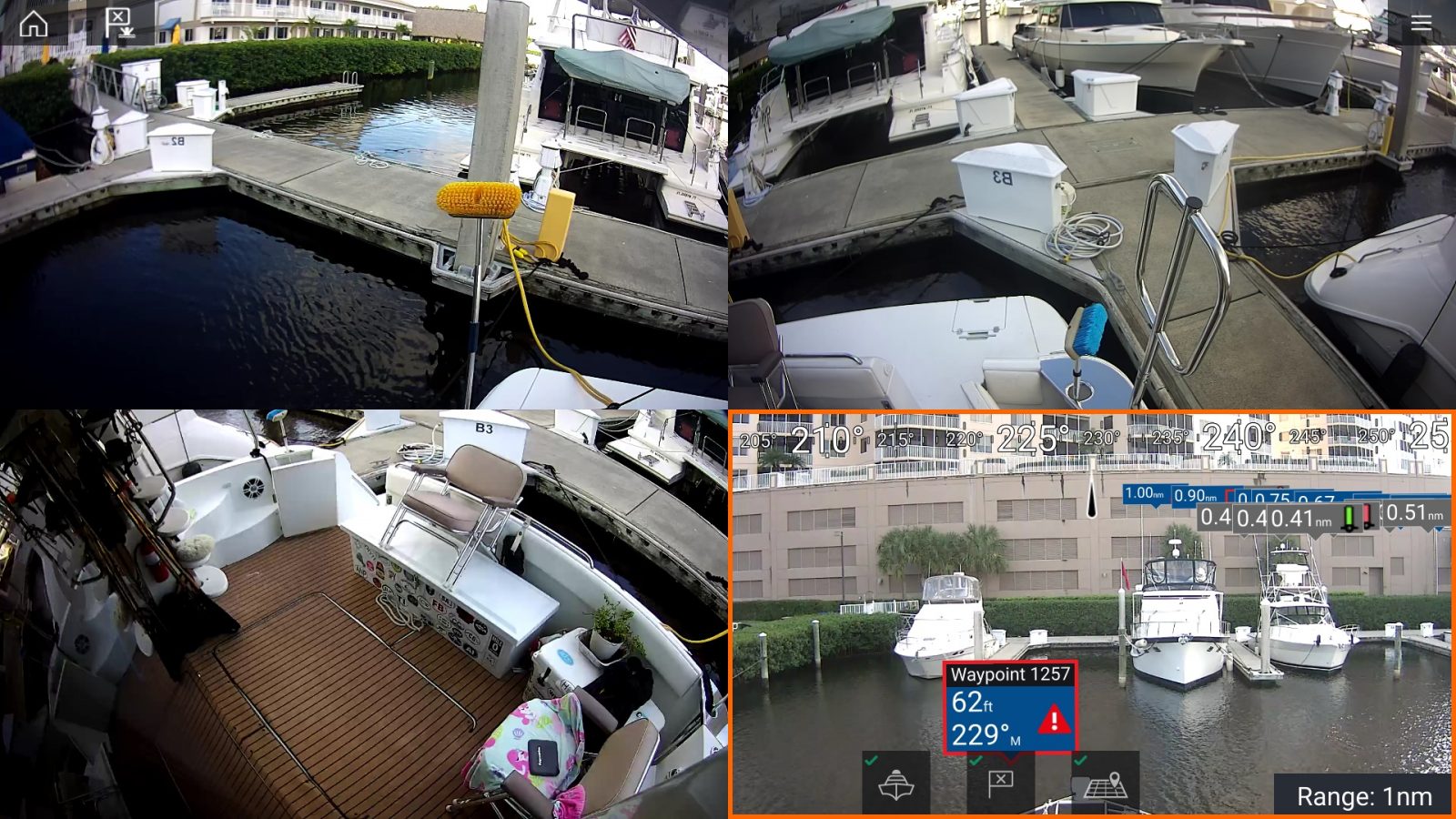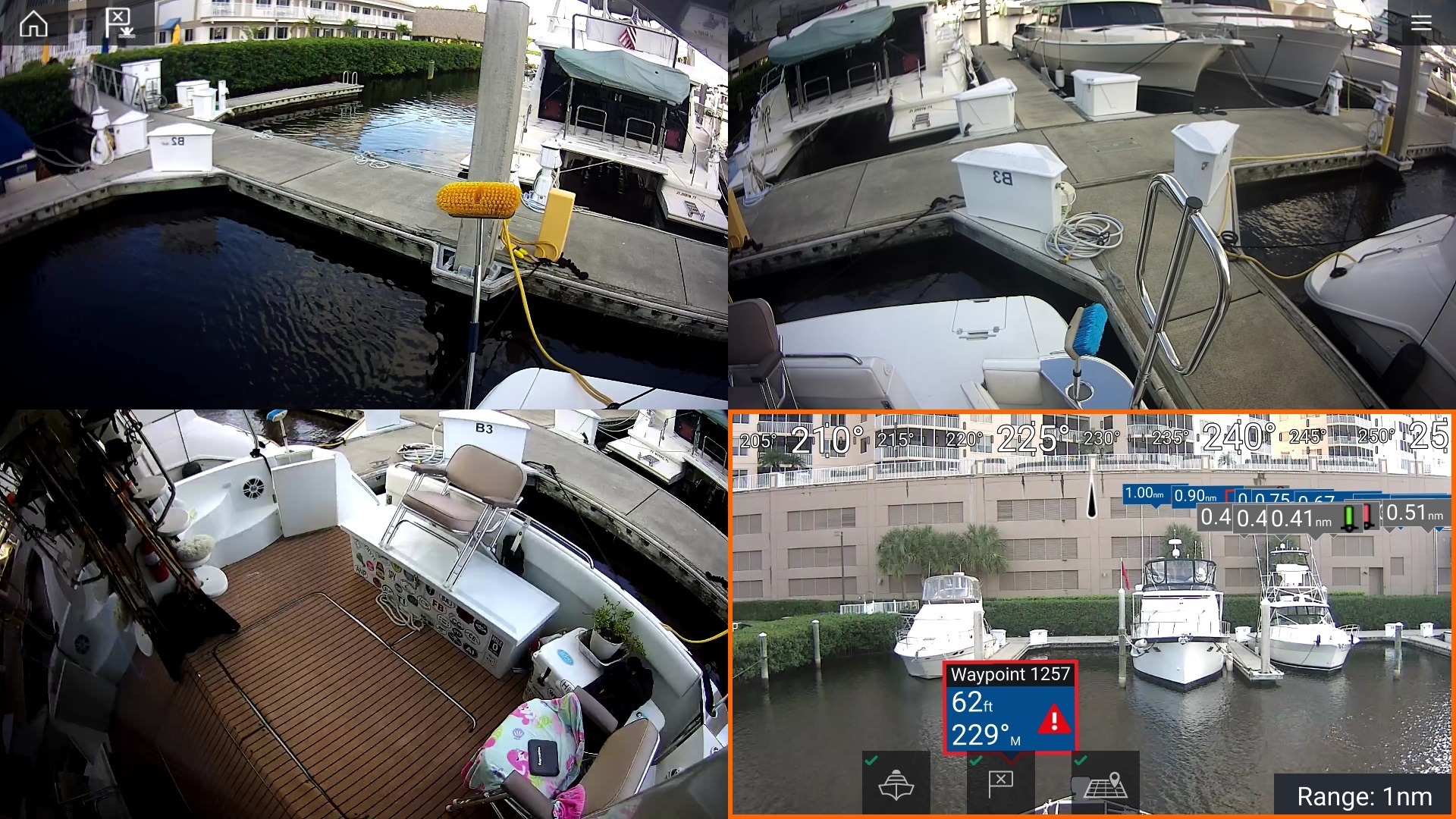 When I outfitted Have Another Day to begin cruising I wanted better visibility of several areas of the boat. IP cameras are the natural way to tackle this but once I realized I wanted five or more cams the cost of MFD manufacturer branded models quickly became prohibitive. Fortunately I'd already decided to go with Raymarine MFDs and some digging revealed strong support for a commonly used IP video standard.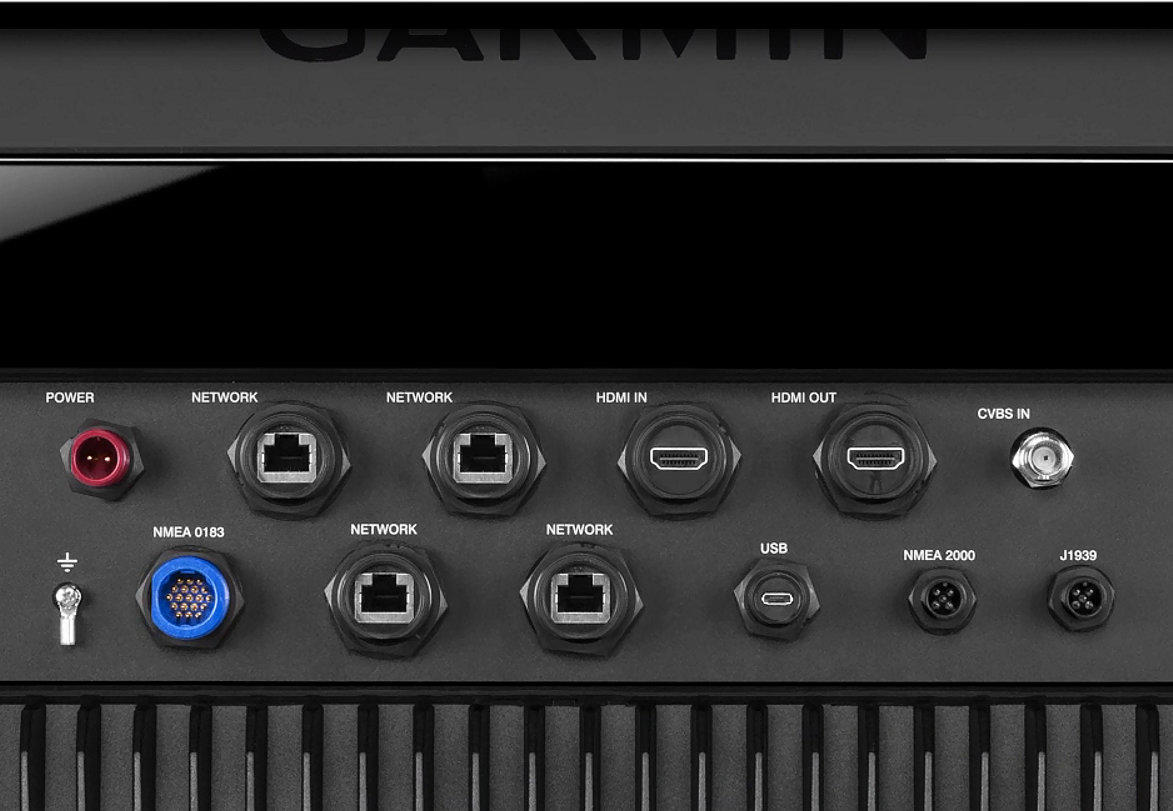 MFDs have support for a varying mix of IP and analogue cameras. Most MFDs don't support networking analog inputs — the only exception I know of is Garmin's 8600 series which can encode analog onto the network Edit 10/23 – Raymarine supports the same feature within their Axiom Pro and Axiom XL MFDs — so if you have multiple helms and want to view them at each location you would need to split the signal and run cables to both helms. Plus, MFDs typically support one or two analog inputs so if you want more you would need an external switch box of some sort. IP cameras on the other hand only need to be connected to the network to be viewed at each connected display.
Raymarine, Garmin, and Navico each offer small, high resolution, low light sensitive cameras but all carry list prices around $500 or more. But, Navico's camera is an analog model and to my knowledge there's still not IP cam support in their software. Regardless, five cameras at $500 each was a larger investment than I was hoping to make.
I completed the first installs in early 2016 when LightHouse II (LHII) was the current operating system for Raymarine's MFDs. Some posts on the old Raymarine forum (which is no longer available) gave me hope that the LHII MFDs would support generic cameras with ONVIF (a standard developed for security cameras to make interoperability simpler) support.
I purchased several different models of IP cameras from Amazon expecting some struggle. I selected different models hoping I would be able to figure out how to make one work and could then purchase enough to meet my needs. To my pleasant surprise each of the different models worked with nearly no fuss. I made sure that ONVIF support was enabled in the firmware and that no passwords were set, but they all came from the factory properly set. Once the cameras were connected to my Raymarine network they were quickly discovered and available to view on all the MFDs connected to the network. The models I bought for experimenting are no longer available but a quick search of 2 megapixel ONVIF certified IP cameras reveals plenty still available, including this one for $40.
With five cameras installed, one watches the cockpit, two look aft to port and starboard, and two mind the engine room — one aimed down the walkway between the two engines and the other focused on the Seakeeper. Physical installation was pretty easy, with a single 1 1/2 inch hole required for the power and Ethernet connections and then four small holes for the screws holding a each in place. Most use small Allen screws to adjust the aim; I've found these to be especially problematic in a marine environment, though many marine models use similar aiming mechanisms.
The Ethernet network supporting the Raymarine MFDs utilizes their SeaTalk HS connectors — like the round connector on the right in the photo above. While I could have located another Raymarine HS5 (actually it would have taken two since I have five cams and need one of the five ports on the HS5 for an uplink) in the engine room I instead decided to use an inexpensive 8-port standard Ethernet switch, but I made sure it was powered with 12v DC so I could power it off the DC panel. The switch supporting them is connected to one of the HS5s via a SeaTalk HS to RJ45 cable like the one above right.
The cameras I bought support POE so I'd been hoping to find a POE Ethernet switch to power them but was unable to find one that would run on 12 volts. So, instead I went with the passive POE power injectors pictured above left. These allow 12v to be supplied at the source and then run along the length of CAT5/6 cable and then split back out at the other end and inserted into the camera's power connector. The last piece of the wiring puzzle, power pigtails, were found at Monoprice for $0.29 a piece.
When I made the move from LightHouse II based e-series MFDs to LightHouse III based Axioms I was very happy to find my already installed cameras worked as soon as the new MFDs were connected to the network. In fact, a few features I could never get working in LHII, like quad views have worked flawlessly since day one on LHIII. And, those cameras have worked reliably alongside the Raymarine CAM210 I installed for ClearCruise AR as well as the FLIR M232 thermal unit. It's worth noting that Raymarine's ClearCruise AR overlays do require a Raymarine branded camera for support — which makes sense given the sensor and lens specific information they need to have to stitch together the image and information overlays.
Using the Cameras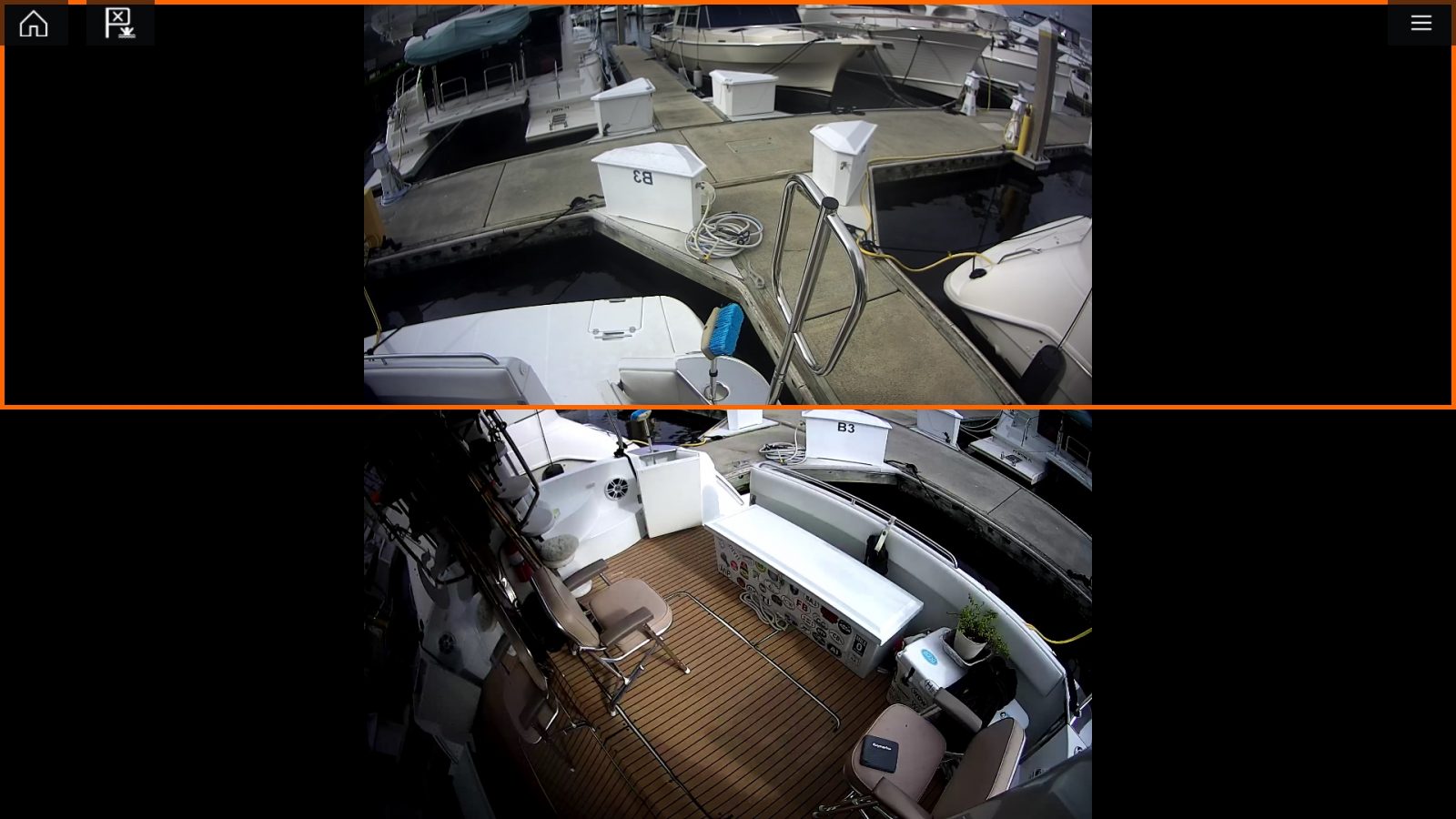 Have Another Day came from the factory with a Voyager analog camera system with an engine room and stern docking camera. The stern camera is in mirror mode which flips the image horizontally so it appears as it would if you're looking in a mirror. This is important if you're going to use the camera for docking as it means that when you look at the display (which is mounted on the dash and hence forward-facing) port is port and starboard is starboard, rather than being flipped as they otherwise would be with a forward-facing display and aft-facing camera. To preserve this same functionality I've enabled mirror mode on the two aft-facing cams– but not the cockpit view shown in the bottom of the above image.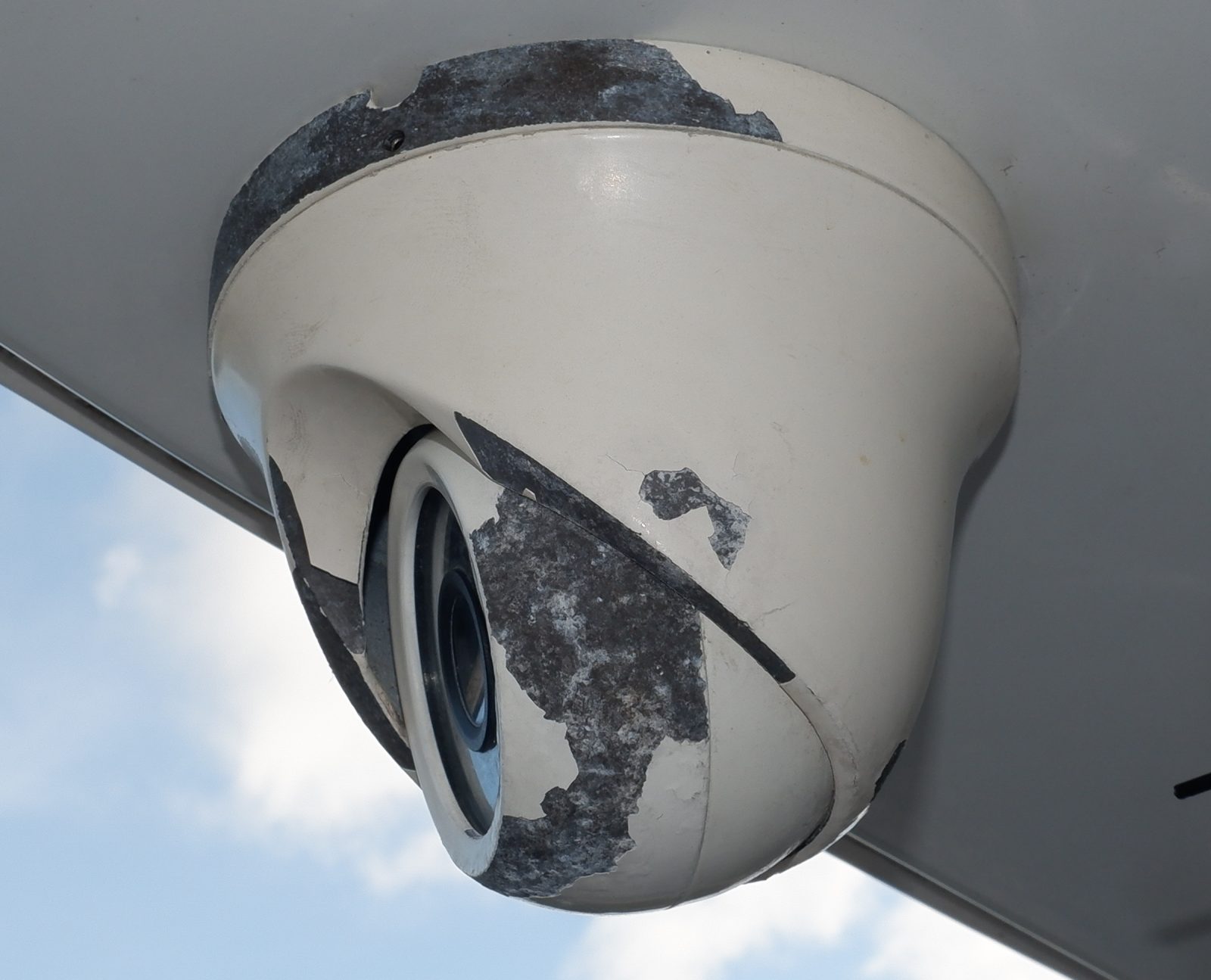 The cameras have been very reliable over the nearly four years they've been on the boat, but one of them is showing its age (and perhaps price) with a finish that is peeling off. It's unsightly but so far hasn't affected functionality at all. But there are other options; for example, Iris' line of marine IP cameras all support ONVIF and offer a broad range of cameras in housings designed for the marine environment. Iris even offers several through-hull cameras for a view of what's under the boat.
Recording the cameras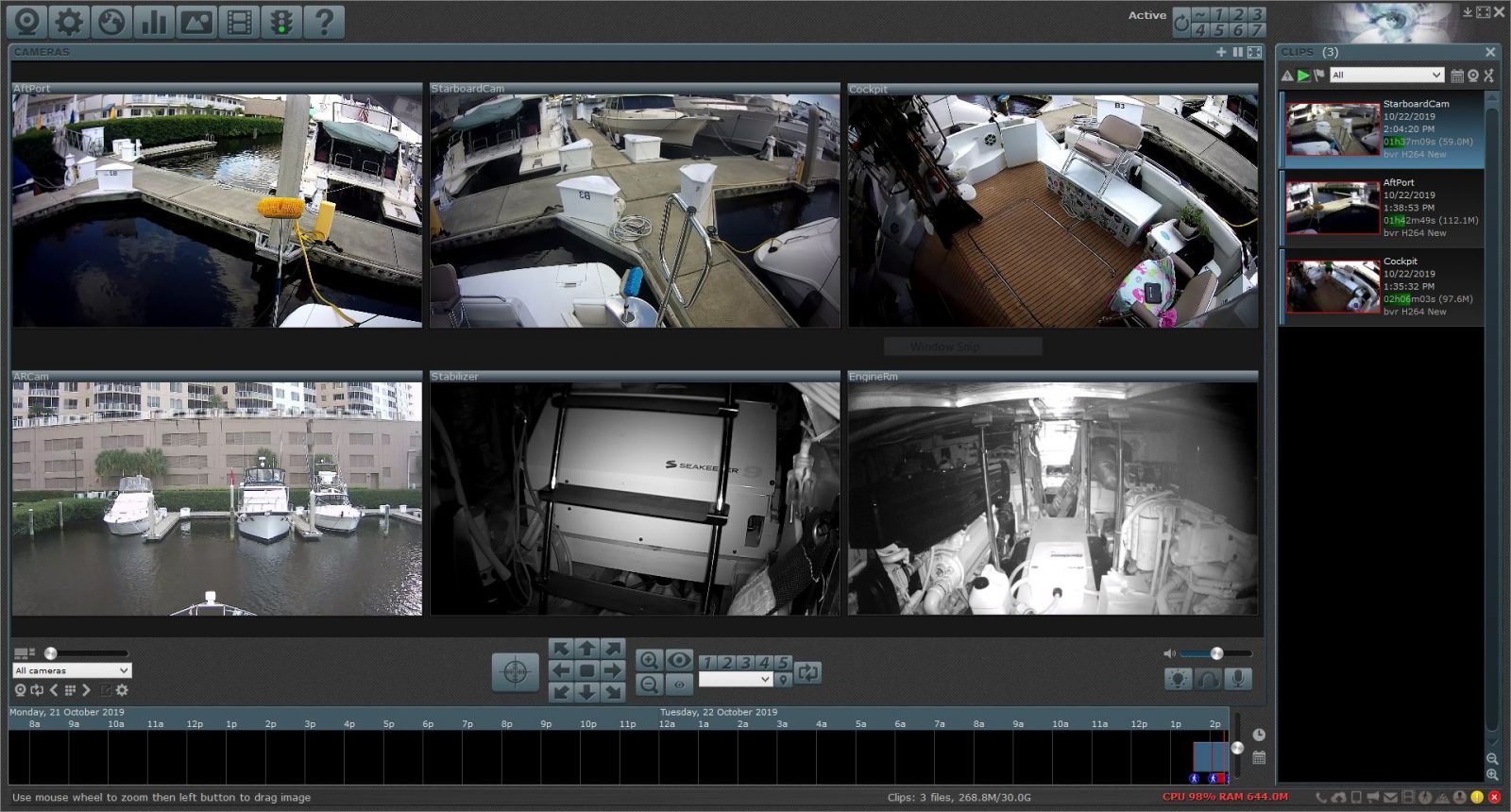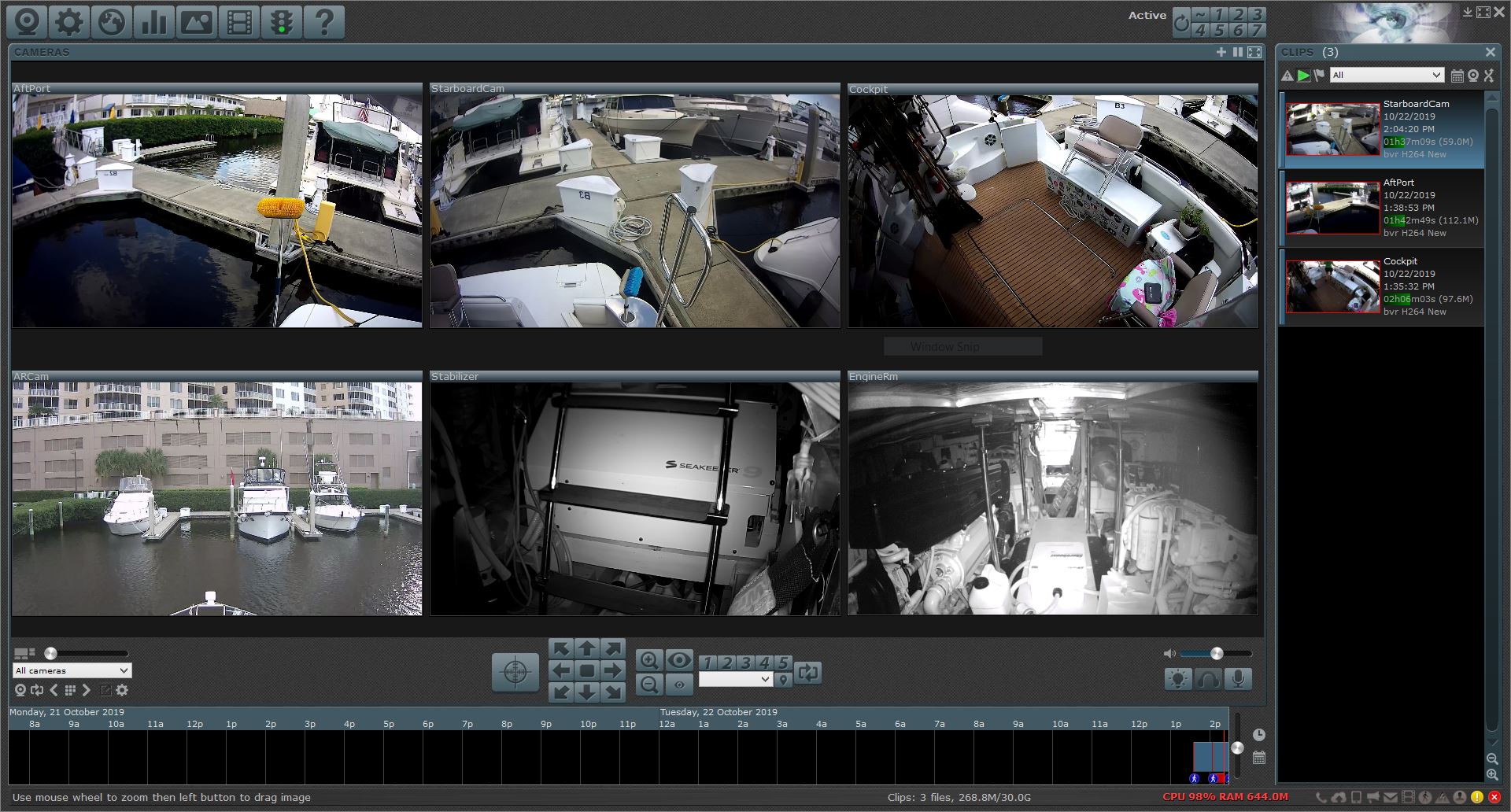 The only thing lacking from Raymarine's IP camera support is surveillance recording. In fairness to Raymarine MFDs are not security devices and they've never claimed they were. But, there's peace of mind knowing that activity is recorded and if necessary I could refer back to the recordings. I've long used a $60 software package called Blue Iris at home to serve as a network video recorder (NVR). I couldn't see any reason this wouldn't work for recording the output of my cameras so I connected a network interface on my Intel NUC to the Raymarine network and fired up Blue Iris. Within a few minutes I had all the cameras configured, including the CAM210 installed forward looking for ClearCruise AR.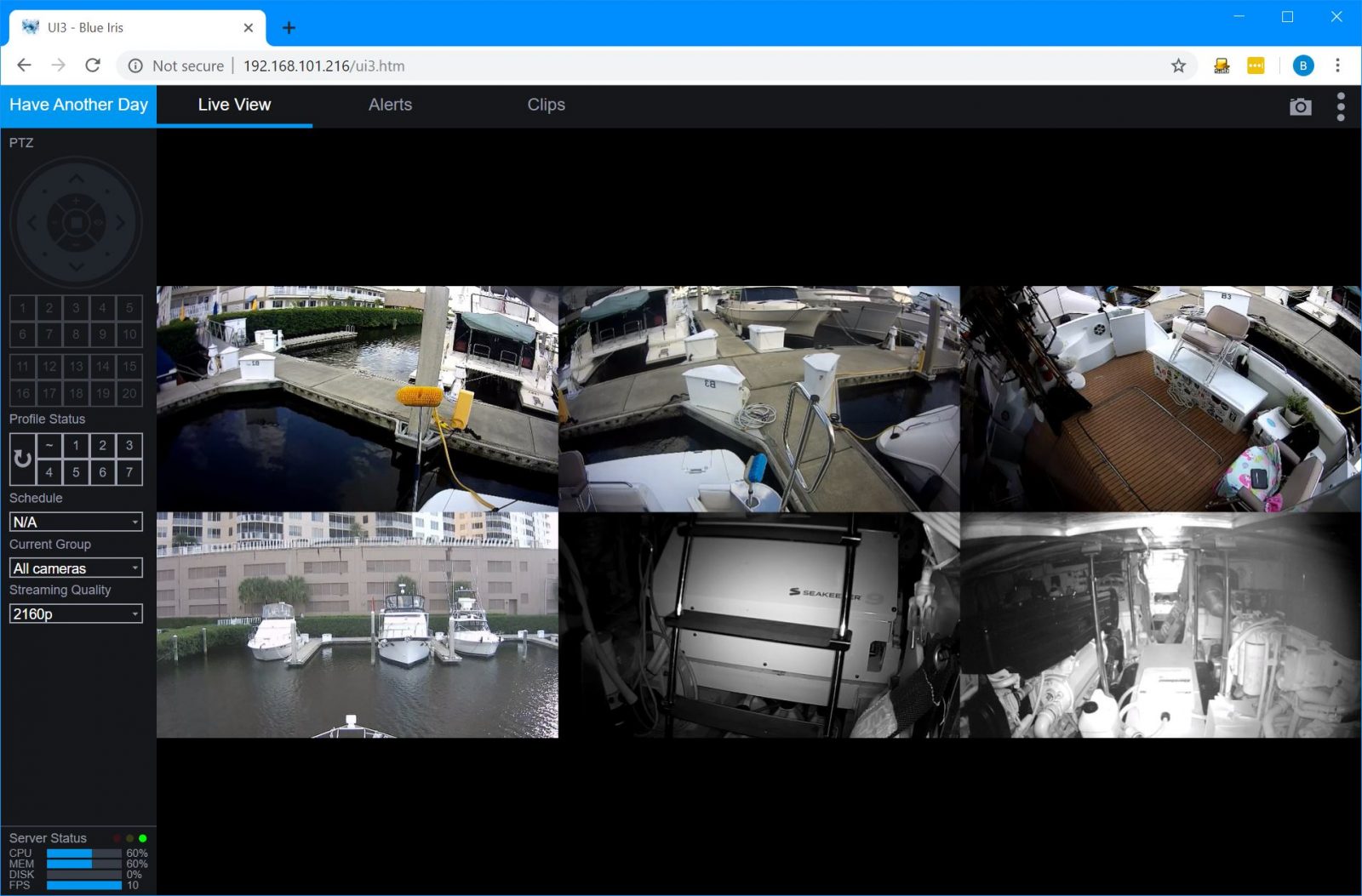 With Blue Iris running on the PC on the boat I've configured nGrok for remote access to the Blue Iris web interface (shown above) or their mobile app to checkup on the boat. Blue Iris' clip storage is limited only by the amount of hard drive capacity available on the computer. I'm able to store about 30 days of activity in about 200gb and that can be reduced by adjusting the size and frame rates of the recordings.
My total investment in the cameras, cabling, switch and adapters is around $400 the total climbs some if I factor in the expense of Blue Iris and the PC doing the recording but those were components I had on hand. For a relatively small cost (especially by boat standards) I have much better visibility around the boat and the confidence that it's all being recorded and archived.