Cockpit MAC, w/ touchpad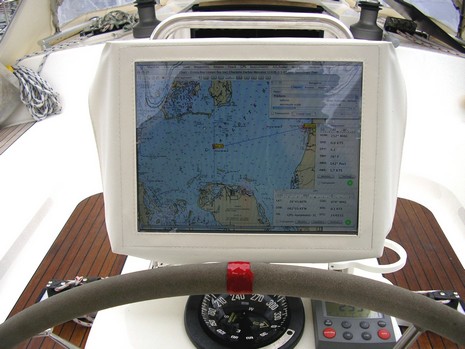 That's an Argonaut Tflex-G615 under that extra layer of protection, just like the one I tested, and it's connected to a down-below Mac Mini that's running MacENC. This is on an "unsinkable" ETAP 37 belonging to Bob Etter, who's a principal at ETAP Charter Lease and apparently a devoted Mac navigator. This shot was taken when he first tried the setup—"It could be brighter…For less that a grand, it is fantastic!"—and I hope to hear soon how well it worked this summer. I do know that he's added a NSi waterproof touchpad, which looks like a neat piece a gear.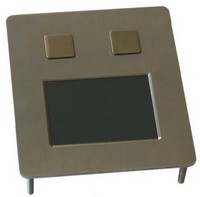 It's made of stainless steel, "vandalproof" too. Apparently it uses "Field Distortion Technology" which means it is not pressure sensitive—"a light touch is sufficient, tracking your fingertip precisely." But because of "the capacitive working principle, the unit might not work with thicker gloves." On the other hand (there I go again), "it will operate at all mounting angles and it does not require cleaning or maintenance." There's a lot to learn about touch technology. By the way, NSi also makes a trackball with software controlled back-lighting, called the Chameleon, which may well be the source of the neat Palladium visual alarming trackball I spotted at the Ft. Lauderdale show last year.