Faria buys Maptech Touch, & where's Maestro? (Updated)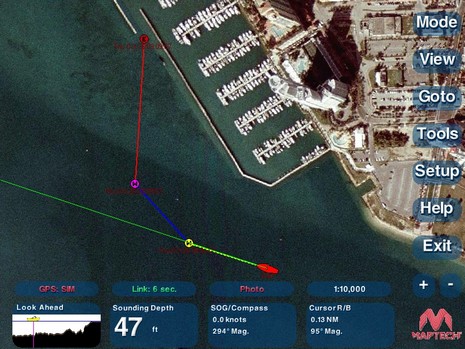 Today Faria announced that it had acquired "certain marine-related software products from Maptech", as well as several former engineers. Of course that must mean the Touch Screen Navigator program that Faria is putting into its Maestro System.

I've been wondering what happened to Maestro—whose well connected backside is seen below—as I thought it was going to ship nearly a year ago, but have yet to see one in a boat. Have any of you? I also wonder if this transaction means that Touch Navigator will not be bundled with tablet computers or sold by itself, as I was hoping for. It's Faria's call I guess, but I think they'd be wise to let customers choose between their own or an installer's touch screen hardware setup and Maestro. Meanwhile, in terms of Maptech's dissolution, selling Touch Navigator to Faria made obvious sense, and certainly doesn't mean that it will part out all its various components. In fact what I hear is that there are several parties considering offers for the bulk of Maptech's assets.
PS: I'm told that Maestro is not shipping quite yet, but not for lack of development efforts. For instance, it's going to have an XPe implementation which will result in a fast start up and solid protection against viruses that might arrive via its WiFi and/or cellular Internet connectivity.