Harman Releases First Marine A2B Digital Signal Audio Processor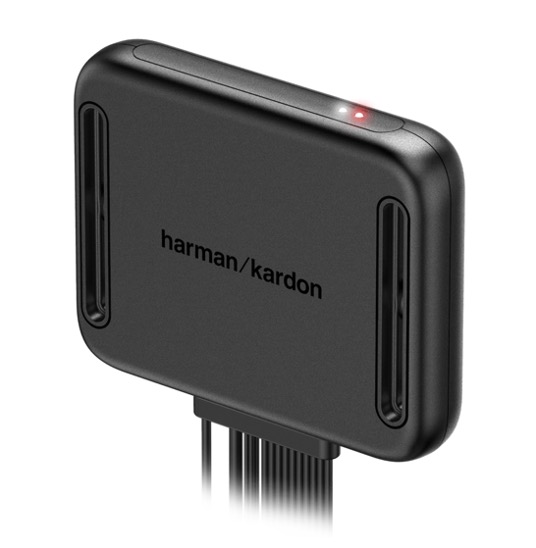 Stamford, Conn. – HARMAN International, a wholly-owned subsidiary of Samsung Electronics Co., Ltd., focused on connected technologies and solutions for marine, automotive, consumer, professional and enterprise markets, announced today its Automotive Audio Bus (A2B) technology for superior on the water listening experience, as well as easier, installation, maintenance, and lower total cost of ownership.
The A2B-equipped system employs up to thirty-two channels of full digital audio through a two-wire bus system. Thus, not relying on conventional analog RCA cables, reducing the possibility for inducing noise into the audio signal. The system has the capability of producing better than CD quality fidelity.
The DSP audio module is the heart of the system where all of Harman's proprietary tuning algorithms reside, allowing the artistry of a Harman Audio engineer the ability to create a custom tune for each model of boat. The final tune, a blend of art and science, creates a high fidelity, high-amplitude non-ear fatigue experience allowing the ability to have a conversation even at elevated volumes. Boat builders can then easily program each DSP module utilizing a proprietary Harman programing tool, making installation at the factory simple. The DSP module has no external adjustments that could be tampered with, resulting in a poor listening experience. This ensures every Harman A2B system will create an audiophile-quality experience.
In addition to exceptional digital sound quality, the A2B system bus reduces the amount of cabling and increases the distance audio signals can be run from the head unit to the amplifiers, this allows boat builders to locate amplifiers closer to batteries, reducing the length of power cables and saving manufacturers time, overall cost, and weight due to fewer components. The Harman Kardon DSP Module is easy to troubleshoot with an integrated diagnostics tool.
"Harman Kardon Marine is committed to offering boat builders and their customers not just the best sound in the business, but the easiest ownership experience imaginable," said Kent Jopling, Harman Global Senior Manager for Marine. "Combining our years of OEM automotive audio expertise, along with our advanced DSP with A2B technologies, will be a game changing experience for boatbuilders. This technology simplifies installation, wiring and programming. When you select Harman Kardon Marine products, you get pure, perfect sound."
HARMAN's legendary brands have been introducing important innovations in audio for more than 65 years, and the company continues to further develop new ways of enriching the audio/visual experience. From state-of-the-art professional audio systems and surround sound systems for the home, to market-leading in-car audio, headphones, and portable speakers HARMAN delivers premium audio experiences. More than 50 million automobiles on the road today are equipped with HARMAN audio and connected car systems.
For more information on Harman Kardon, Infinity, JBL or their full lines of marine audio products, please visit www.harman.com or contact them at [email protected].