MIBS 2023 – Icom 510BB VHF radio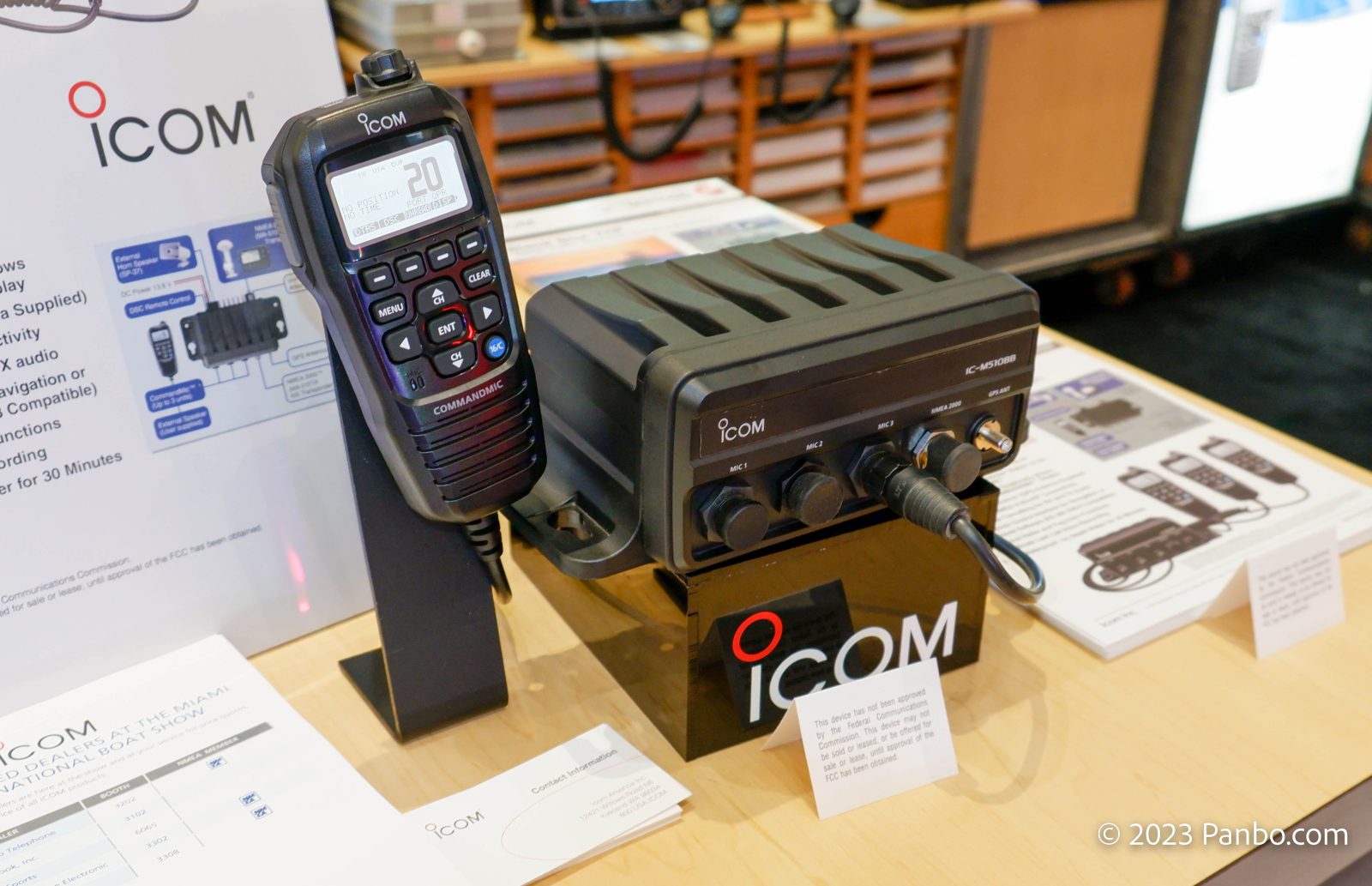 The Miami International Boat Show (MIBS) is the first major show of the year. As a result, it's frequently where we see manufacturers showing off their latest products. This year was no exception. I walked the show floor, finding the latest and greatest offerings in the marine technology space. I'm going to do a series of posts on what I found. The first up is Icom's M510BB black box VHF radio.
The M510BB is Icom's latest black-box radio, and although it shares most of its model number with the M510, there are some significant differences. Most notably, the M510BB doesn't have the smartphone integration of the M510 nor a color display. But, it does have an NMEA 2000 interface built into the main radio, whereas the M510 relies on the CT-M500 interface box for NMEA 2000 connectivity.
The M510BB offers an integrated AIS receiver, a 2-minute digital recording buffer, hailer and horn functionality, an integrated GPS receiver, remote DSC triggering, and support for up to three command mics. With multiple command mics, the system also supports intercom functionality between stations.
Icom will also offer an M410BB with support for two command mics, no remote DSC, and without the 2-minute recording function. Icom hasn't announced official pricing yet but the radios should be available in the second quarter of this year.