N2K "Intelligent Gateway", (updated 10/20)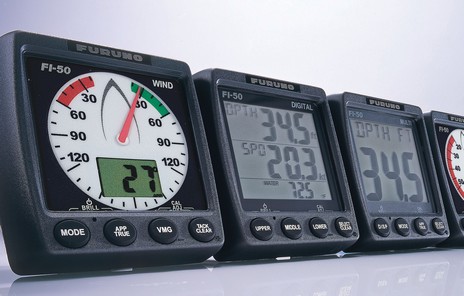 NMEA 2000—able to bring tons of essential sensor data to a computer in an easy, standardized way—should be a huge opportunity for marine software developers. But there have been two major impediments. One is the lack of enough N2K networks to make its use worthwhile. That is going to change as more major manufacturers get seriously on board. For instance, tonight, when the NMEA Conference exhibition hall opens, I will get to see Furuno's new range of N2K instruments (above) and also Airmar's new high spec N2K/0183 GPS compass (yeehaa…and more on those soon). The other, particularly for small developers, is the substantial cost of getting a NMEA 2000 product certified. But I'm hearing about an impending NMEA initiative called "Intelligent Gateway" that sounds like it will largely take care of this problem. The concept is that a N2K gateway like Maretron´s USB100 can act as a firewall insuring that any software on the other side of it can not cause problems on the network, therefore minimizing certification cost. In fact, the plan is to offer a new NMEA 2000 PC "Approval" status for a measly $100. Any company could make and certify such a gateway and Maretron tells me that it might eventually make a second model that would be less expensive because it would not also offer NMEA 0183 translations. I'm hoping that all this means that small operations could, say, develop performance sailing software or conning screens using the same data that's flowing to those new Furuno instruments…or who knows what!
There'd still be an issue for small developers, though, which is the high cost of the documentation that details the NMEA 2000 standard messages. I get why NMEA charges a lot for certification—it finances the certification tool itself as well as the maintenance and ongoing development of the Standard. But I know I'm not the only person who thinks the whole excellent concept would move along faster if the documentation was freely available. I'm going to try and make that case to some of the folks who make these decisions, but could use your help. Please, if you have an interest, write a comment on this subject. Thanks!
PS, 10/20: Well, I didn't really look at the documentation prices when I linked to that NMEA page above. They've been debundled, and NMEA makes a pretty good case that getting into N2K is feasible for even a small developer, especially now that some testing houses are able to do the certification. NMEA officials also told me that the Intelligent Gateway is for real, and Maretron just submitted the first gateway for final certification. The "Approval" cost will be more than $100 but hasn't been set quite yet. At any rate a small software developer wanting to explore N2K might only need a Gateway, a $325 NMEA Trade membership, and the $495 electronic Database of PGN details to get started. More on this as I learn more.