Panbo adds a land yacht to our test fleet
There's been a lot written recently about the strength of the boat and RV markets. At times I've struggled to understand why, especially with the uncertainty looming around all of us. But, I also understand the escape that a recreational vessel or vehicle can bring. In fact, I understand it so well that my wife Laura and I decided to add an RV to our fleet of mobile residences — the fleet now sits at two with the RV.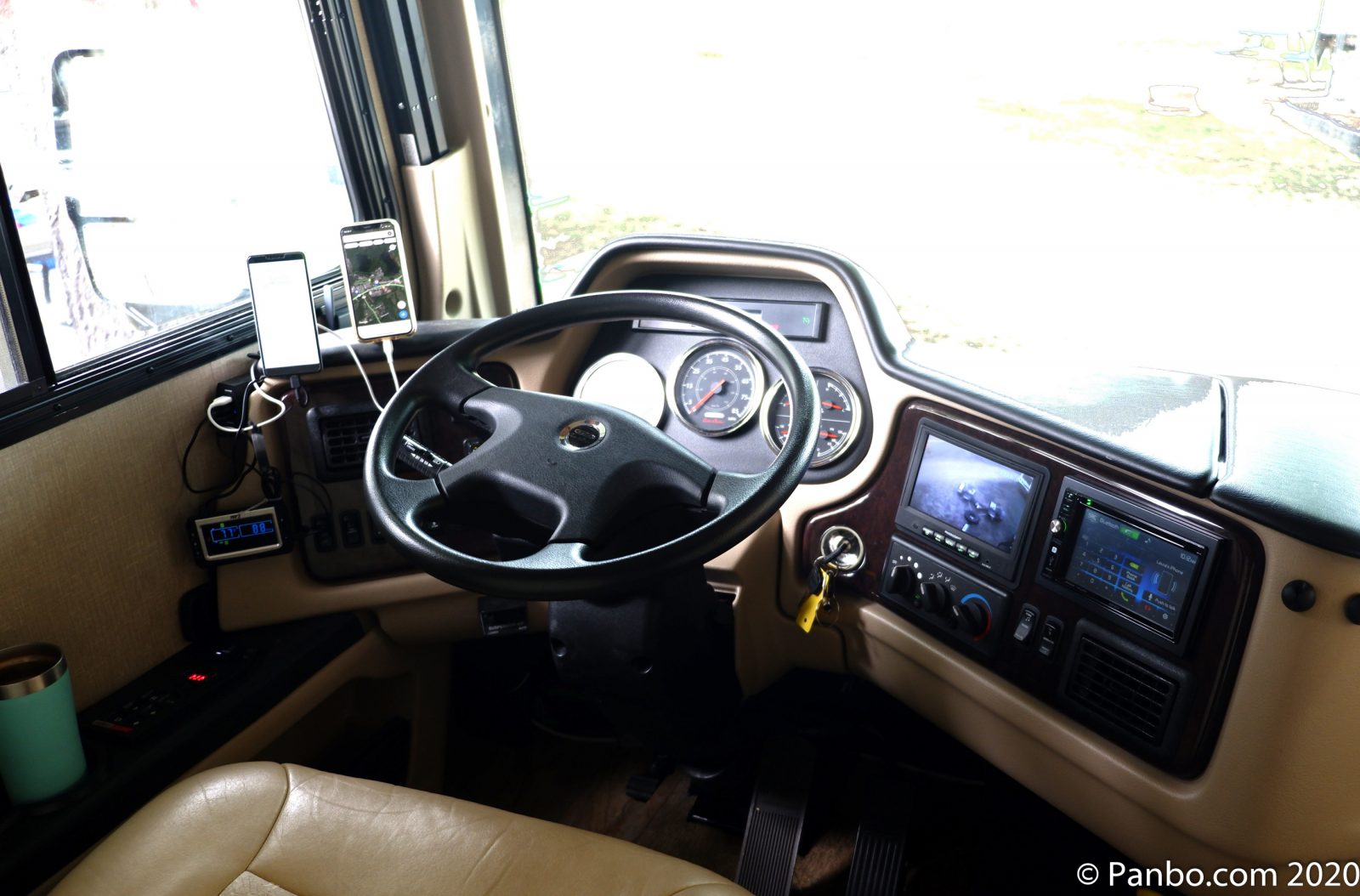 We bought a 2016 Holiday Rambler Navigator 35E. Built on a Freightliner chassis with a Cummins 6.7L inline six-cylinder diesel engine, Allison six-speed automatic transmission, and a six-kilowatt diesel generator, the Holiday Rambler has fit nicely with our itinerant lifestyle. We have no intention of moving off the boat or really moving away from boating at all, but the RV does allow us some flexibility for the time when we're not on the boat.
While we spend much of the year in southwest Florida, both of our families are in Illinois and we try to make our way back for a chunk of the summer. The RV will allow us to stop and smell the roses along the route while remaining appropriately and safely distanced. Plus, Have Another Day has really spoiled us by allowing us to travel with our own beds, stocked fridge, and comfortable living space. The RV allows many of the same comforts of home while on the go.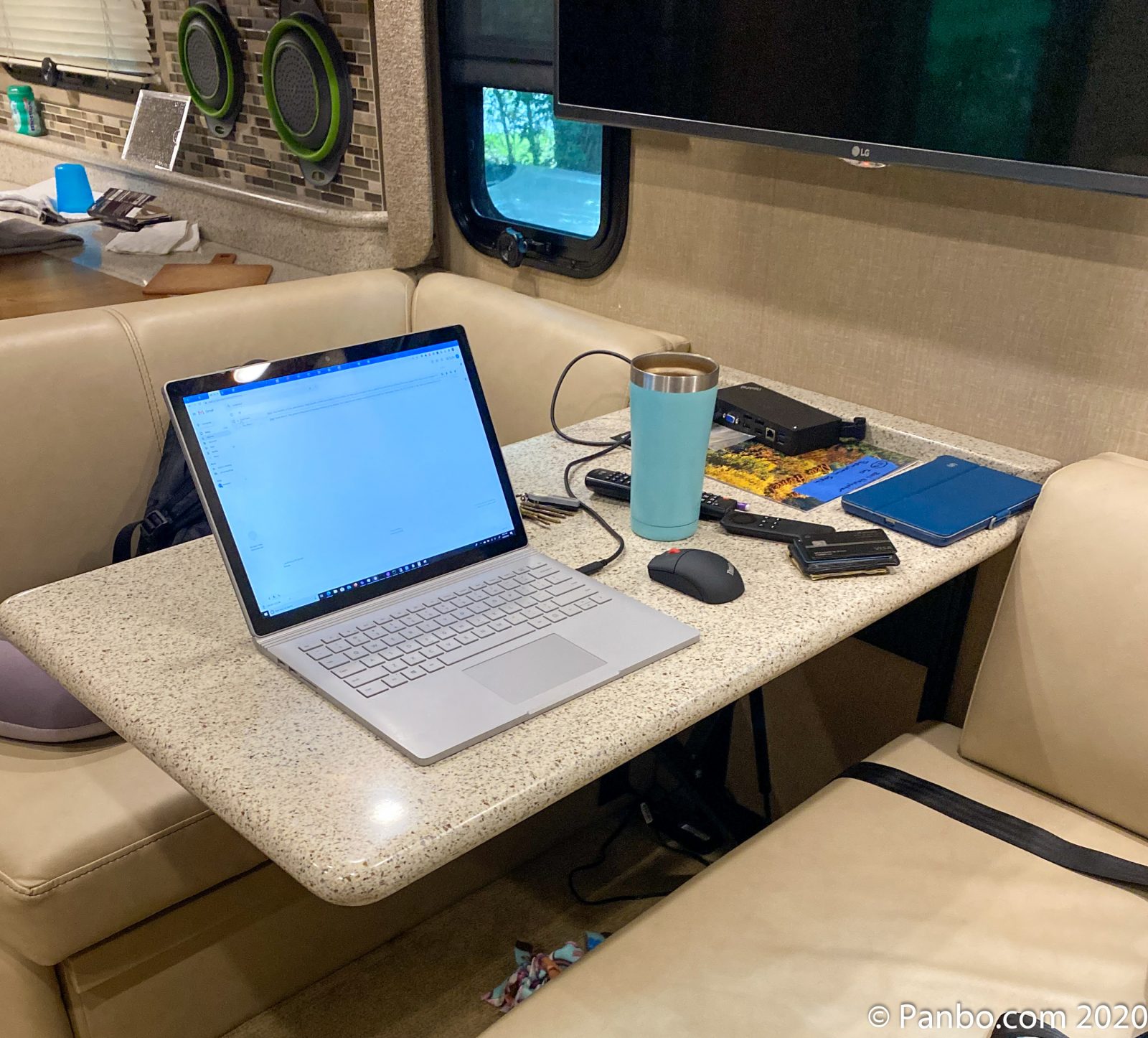 We've traveled by RV for about a week now and thus far it's working quite well — though not without a mishap in which I proved trees are stronger than fiberglass. Campgrounds and RV parks aren't quite as picturesque as a good marina or anchorage but we're also less at the mercy of wind and weather.
The RV is a good proxy for a boat for much of what I test. Currently, I'm working on reviews of Victron's new SmartShunt battery monitor and a GL.iNet travel router. I expect to expand what I'm testing on the RV; especially because we will spend our time outside of Florida while there continue to be five and ten thousand new Covid-19 cases per day. I wonder how many RVs are running around with NMEA 2000 networks. I know of one for sure.
I'm well aware we're not the only boaters with an RV. I'd love to hear from any of you who also travel by RV. We've thought about an RV for several years but previously didn't feel like it was the right fit. The insanity that 2020 has been thus far changed our minds, and based on what we're seeing, we're not alone.