Ralph gets TV, the amazing KVH M3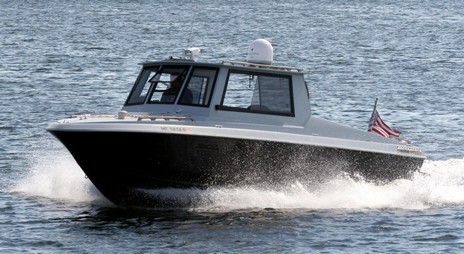 It doesn't even look as silly as I thought it would (bigger here
) on my 25' Ralph (still for sale, people!). The KVH M3 Satellite TV dome is some svelte at less than 18" high and 16" in diameter, supposedly the world's smallest fully stabilized antenna system. But, think about it, it takes more than small size to succeed on a smaller boat; staying locked onto, say, a DirectTV satellite (the only service so far supported) is harder when a boat's motion is quicker. Yet I did donuts in Ralph, even got sideways in a wake that snap rolled me so badly I almost fell down… and the M3 retained lock. It was also incredibly easy to install. I'll have more on this impressive (if somewhat pricey) unit soon, but for now will close with an image of how the M3 output looks on the E-120. It's bigger here, but do note that a still picture of video never does it complete justice. This was very sharp, saturated, and smooth moving TV.