Raymarine E- and C-Series, the NMEA 0183 limitation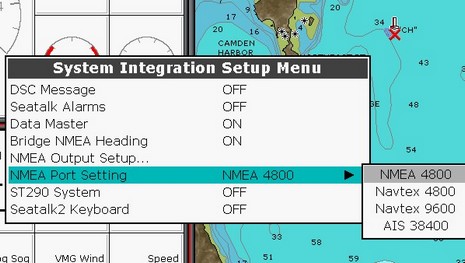 I think the input/output architecture of Raymarine's C- and particularly E-Series is really quite good. In fact, I'm amazed that the E is still the only system out there offering both NMEA 2000 and Ethernet networking, though the two work together beautifully. But a problem is cropping up. C's and E's have only one NMEA 0183 port, but Raymarine keeps adding things you can do with it, mostly recently AIS and Navtex. As the E manual says, "You can connect either AIS or Navtex or other instruments to one display" (emphasis added).
Now, if you have more than one display in your E-Series setup, each can handle a different 0183 input, and the data will be shared across both the Ethernet and NMEA 2000 networks (nice!). But if you only have one E, or a C, well then you may need to investigate the sometimes complex world of multiplexors (referenced at the bottom of this AIS entry). But don't expect them to multiplex Navtex because apparently that's not really 0183 protocol anyway. Raymarine tells me that they really wanted to put more 0183/whatever ports in these machines but just couldn't fit them along with all the other I/O. The limitation might come in to play when, say, choosing between a 2000 or 0183 ultrasonic weather station.