Refreshed Comar Product Range Is Now Available Online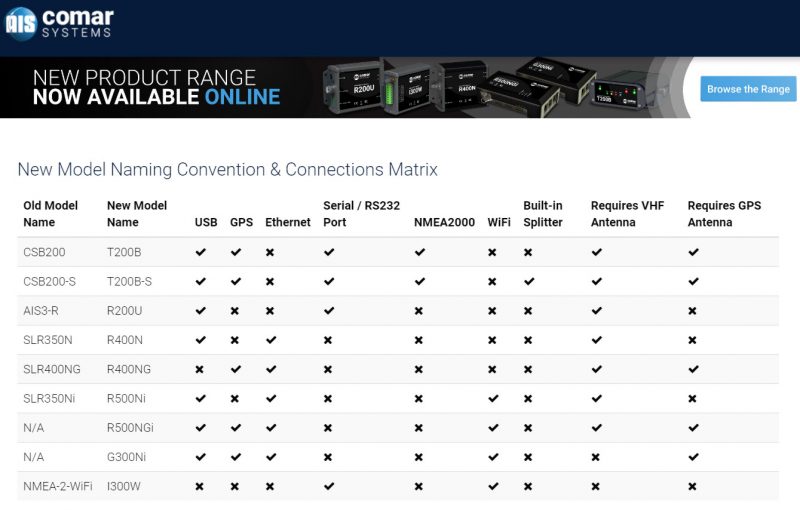 In advance of our official launch of the newly refreshed range of products at METSTRADE, in order to provide simplified product naming to easily identify the best Comar products to meet your requirements, we have decided to make some small changes in terms of model naming which will come into effect from 1st November 2018.
The renaming is as follows:
T = Transponder.    R = Receiver.    I = Interface.   G = GPS.
In addition we are introducing three exciting new products:
R500NGi
INTELLIGENT AIS & GPS RECEIVER WITH WIFI
Our top of the range network AIS and GPS receiver.
Combined AIS and GPS data stream for display on installed chart plotter software or to be passed on over the network to a remote location.
Capable of logging data on the internal SD card, in case no network is available, for later transfer.
Flexible platform to cover a variety of customer requirements
G300Ni
INTELLIGENT GPS RECEIVER WITH WIFI
A simplified and affordable GPS only network receiver
1.2 GHz 64bit quad-core ARM v8 CPU for reliable and fast data processing
Wide range of available NMEA GPS sentences
Perfect for remote monitoring of valuable mobile assets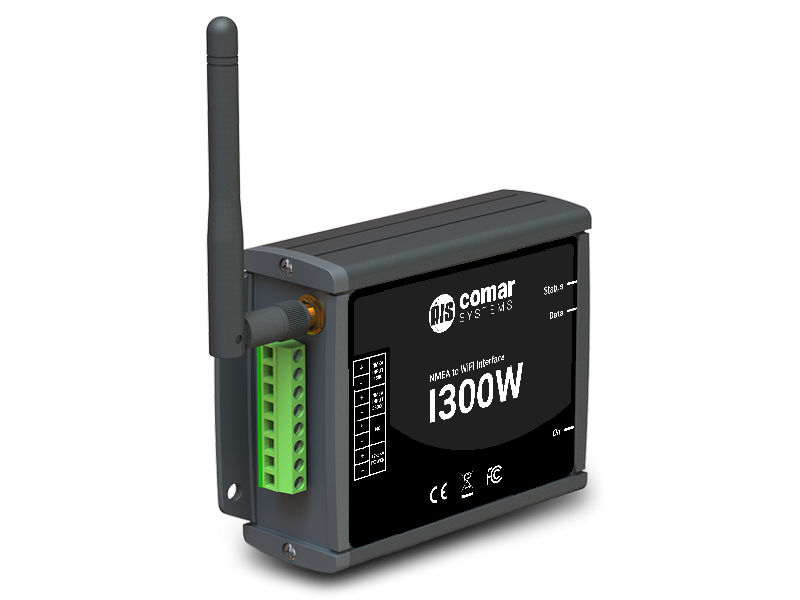 I300W (In Development)
NMEA TO WIFI INTERFACE CONVERTER
Takes NMEA data via RS232 serial connection, 2 inputs at 4800 and 38400 baud rate to interface with a variety of navigation equipment.
Allows you to feed various NMEA data types (AIS/GPS, heading, wind speed etc) into one unit which combines and transmits the data to your remote or portable devices.
Dual band 2.4/5G Hz, 802.11n.
Connect to multiple devices simultaneously via TCP or UDP