SmartPlug Debuts White 30A Cordsets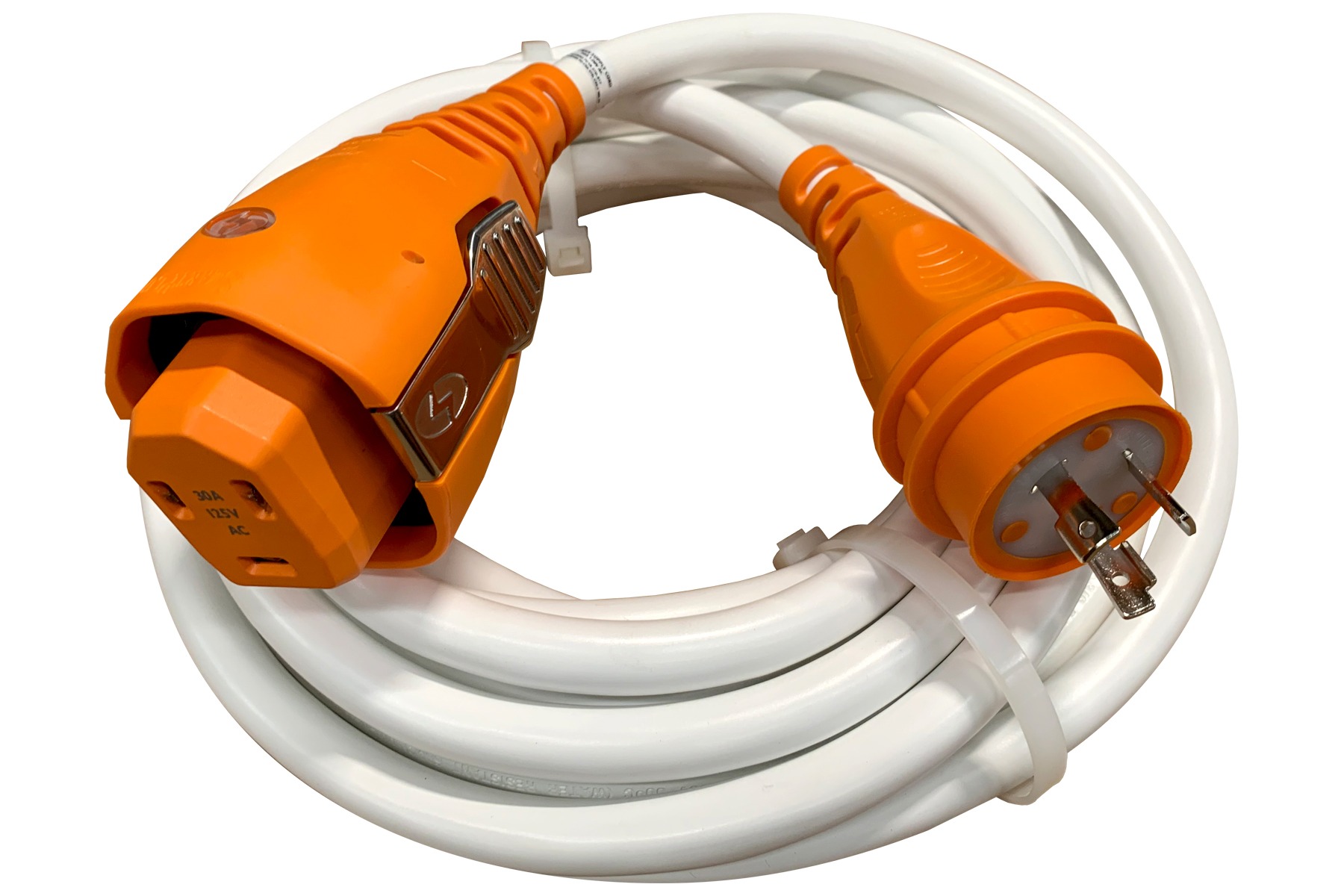 When walking through a marina, seeing distinctive SmartPlug orange cables indicates boat owners that are savvy about shore power safety. But some prefer that their electrical cords blend in with the boat deck or dock surfaces. For them, there's the new 30A/125V White Cordset. It has all the impressive features of the standard SmartPlug system, but in a pleasing traditional marine color. It debuted at the Miami International Boat Show.
The revolutionary SmartPlug replaces an outdated, 83-year old invention: the twist-style shore power connector. With double side-locking clips and an asymmetrical shape, it's easier to use. The unique design allows the assembled plug and inlet to absorb the force of an impact; there is no load or stress on the electrical connection. With more than 20 times the metal-to-metal contact, it provides greater protection against corrosion, resistance and overheating—the leading causes of power failure and boat fires.
Available in 25′ and 50′ lengths, the 30A White Cordset retains the high-visibility orange plug ends for safety and ease of locating. A cool blue LED power indicator light glows when electricity is flowing.
Contact SmartPlug Systems, 2500 Westlake Ave N., Ste. G, Seattle, WA 98109-2262. 206-285-2990; [email protected]; www.smartplug.com; www.facebook.com/SmartPlug; twitter.com/smartplugs.