TBF: FLIBS, dAISy, YDVR, G-Metrix OBD2, and DAME nominees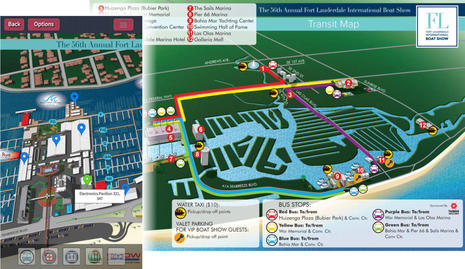 With Panbo's first TBF now a week old, how about some more acronym madness? This marine electronics TidBits Friday can't include any of the tasty stuff being served at next week's Fort Lauderdale International Boat Show (FLIBS), but there certainly will be some, and I've been studying the transportation options for making the most of my four days at this huge event. The MyBoatShow app has not achieved perfection, but it's better and may help. Come if you can or come by here for some TBL, and in the meantime…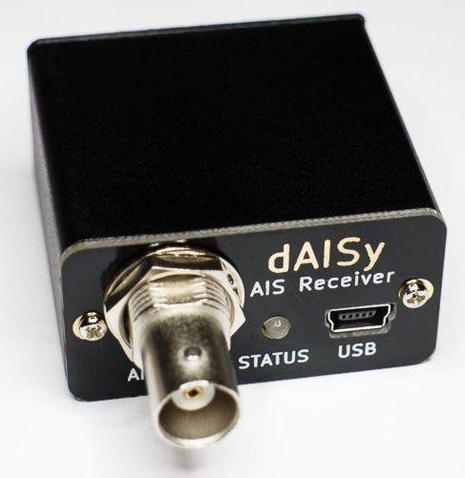 Say hello to a $55 AIS receiver called dAISy. It only receives one of the two AIS channels at a time, though it hops back and forth rapidly, and the developer/manufacturer is modest about its range and sensitivity compared to more commercial units (like, say, the Emtrak R100 I've seen good performance from). But the reviewers so far are quite happy with dAISy and it seems great for volunteer AIS listening stations built on a budget. I plan to test one this winter, and I was also pleased to learn about Tindie, which seems like a well designed marketplace for DIY electronics geeks (as in do AIS yourself) to share their successes.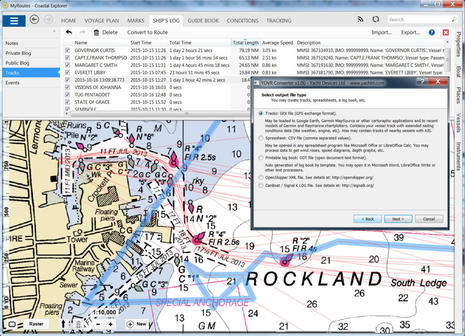 I have begun testing the Yacht Devices Voyage Recorder (YDVR) and was pleased to see that the new YDVR Converter software that comes with the little device can crunch a large batch of NMEA 2000 data generated on Gizmo over a two-day trip to Rockland and back. The inset above suggests how the data can be filtered and output to formats like spreadsheet CSV, OpenSkipper XML, and even the Signal K that made news this week. It can also generate a pre-templated log as an ODT file that Word can open, and the Coastal Explorer screen above is showing a YDVR sourced GPX file that includes not just tracks for Gizmo and several AIS targets, but also depth, wind and other data from my N2K network. The software needs more filtering options and tweaks, but I've already seen many of the output formats work reasonably well and I'm confident that YD will keep perfecting them.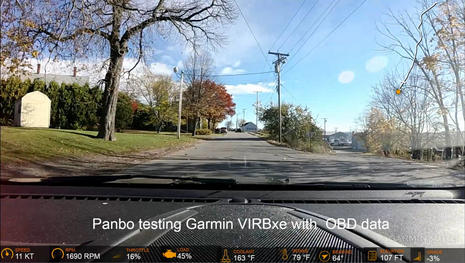 I'm also testing the Garmin VIRBxe camera I got excited about during the NMEA demos. While the neat integration with Garmin marine displays hasn't worked for me yet, this is a nifty "action" camera with many improvements over the already likable original VIRB. Again a key feature is G-Metrix — Garmin's umbrella name for all the ways a VIRB can combine data with imagery — and that now includes using Bluetooth to collect engine diagnostics from the OBD2 port on most vehicles. All it took was a small tool investment, an easy XE setup, and I was shooting video that I could VIRB edit into what you see above. Enjoy the HD YouTube of my waterfront cruising this morning and imagine how cool this will be with engine, wind and/or other data coming from your boat.
Finally, the judges for the METS Design Awards (DAME) recently announced the 51 nominees they've chosen from the 110 entries. If everything goes as planned, I'll attend the awards presentation in Amsterdam on Nov. 17th, and regardless of who wins, I plan to learn more about nominees like the Anemomind Anemobox, which appears to combine all sorts of data interfacing and communications toward a goal of easy sailing satisfaction. If you have ideas about interesting electronics I should check out at FLIBS or METS — or if you make such a product — please don't hesitate to get in touch.