Ugo waterproof tablet and phone cases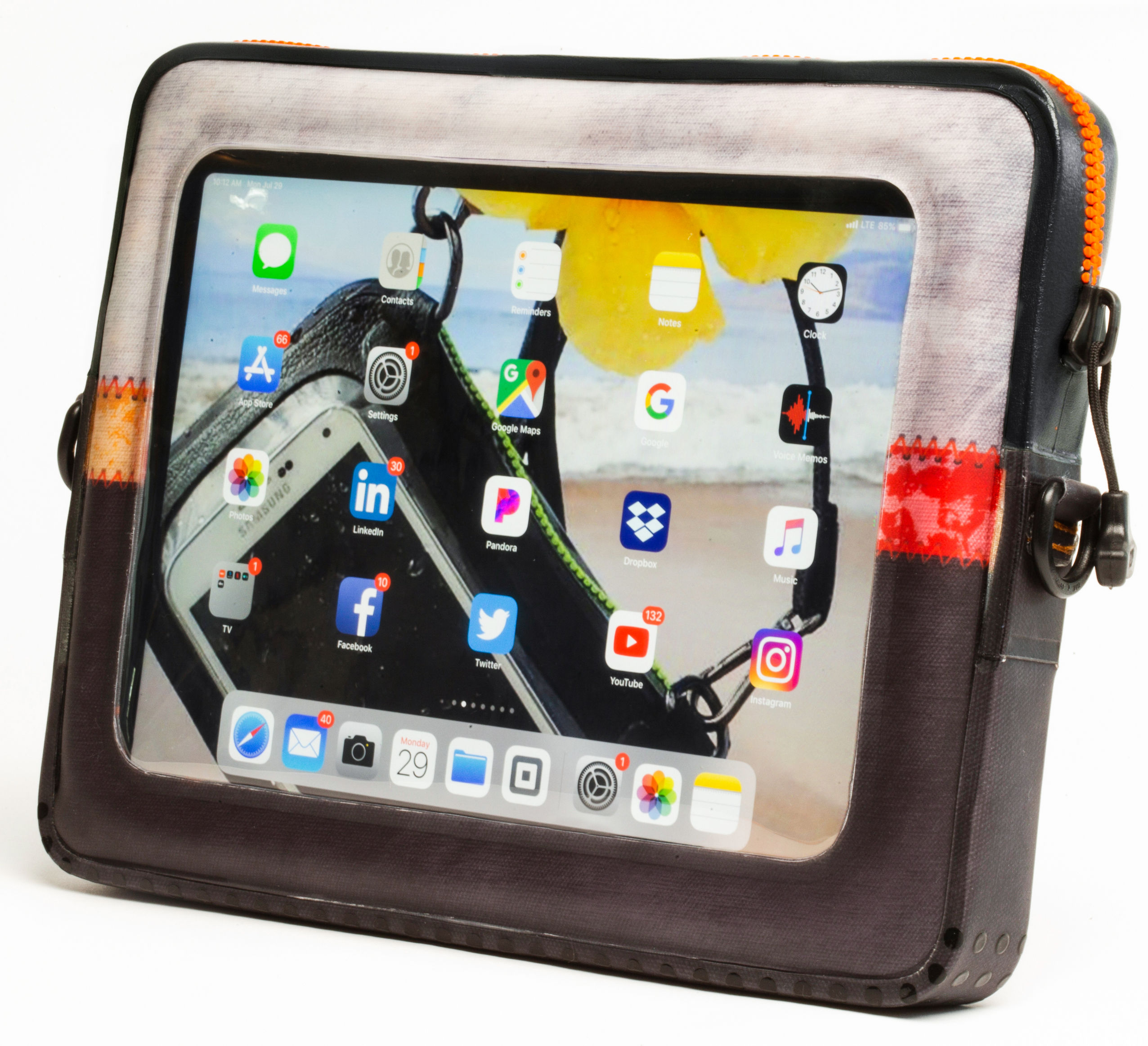 At the 2017 Annapolis Sailboat Show, the two cheerful founders of Ugo gave me their original smartphone case to test. And while I find it awkward to use with the large phones I prefer, it is beautifully built and seriously waterproof. So I suspect that Ugo's new and similarly designed tablet case will be a winner.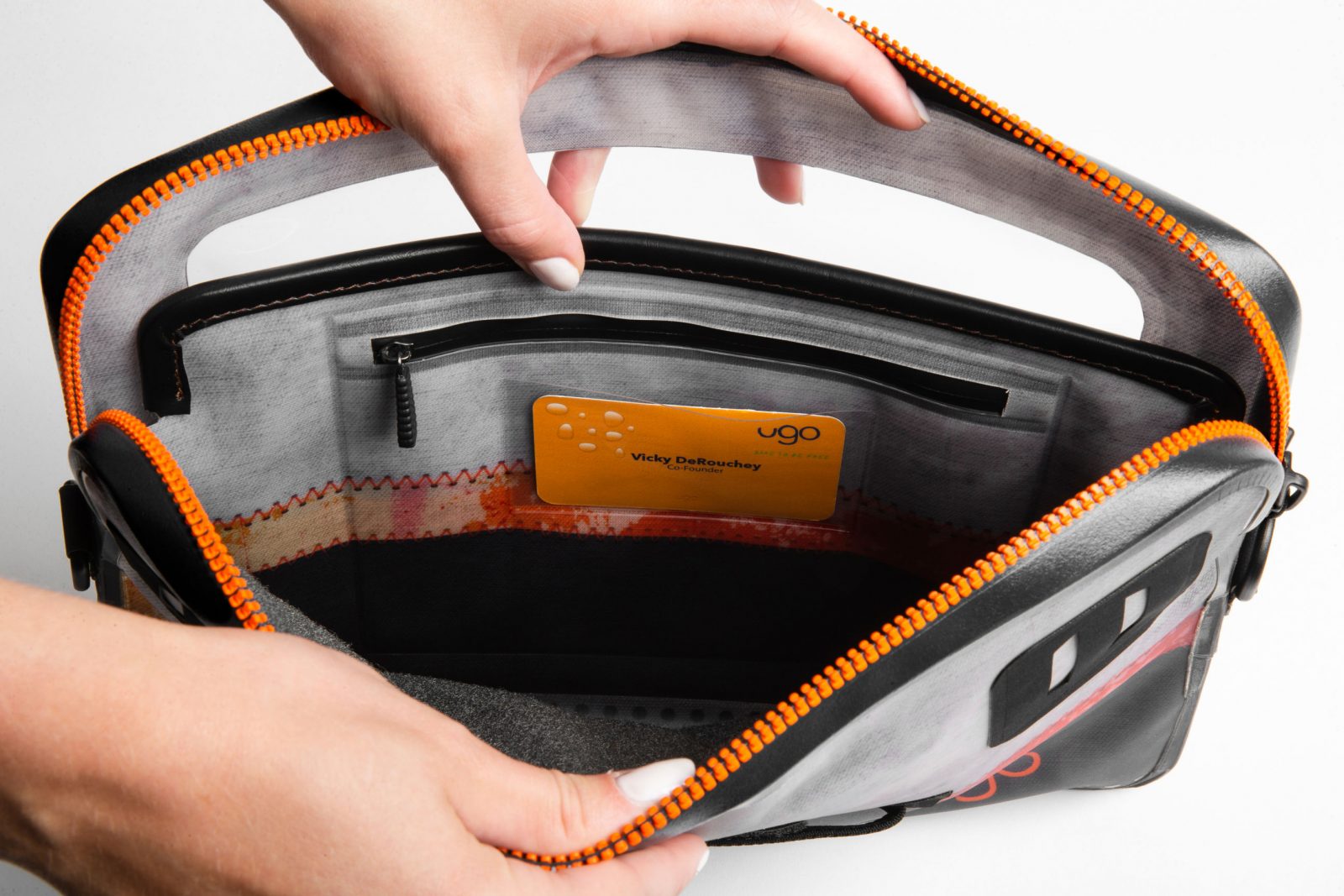 The Ugo Signature Collection designs function as dry bags in addition to being water and shock proof cases for precious portable electronics. I can picture this 12 by 9-inch Tablet model protecting a folded paper chart and/or guide book in the cockpit of a cruising sailboat, for instance, or about everything that needs such protection on a kayak trip.
And how about that uZIP zipper, purportedly "tested to 10,000 pulls with zero effect on wear."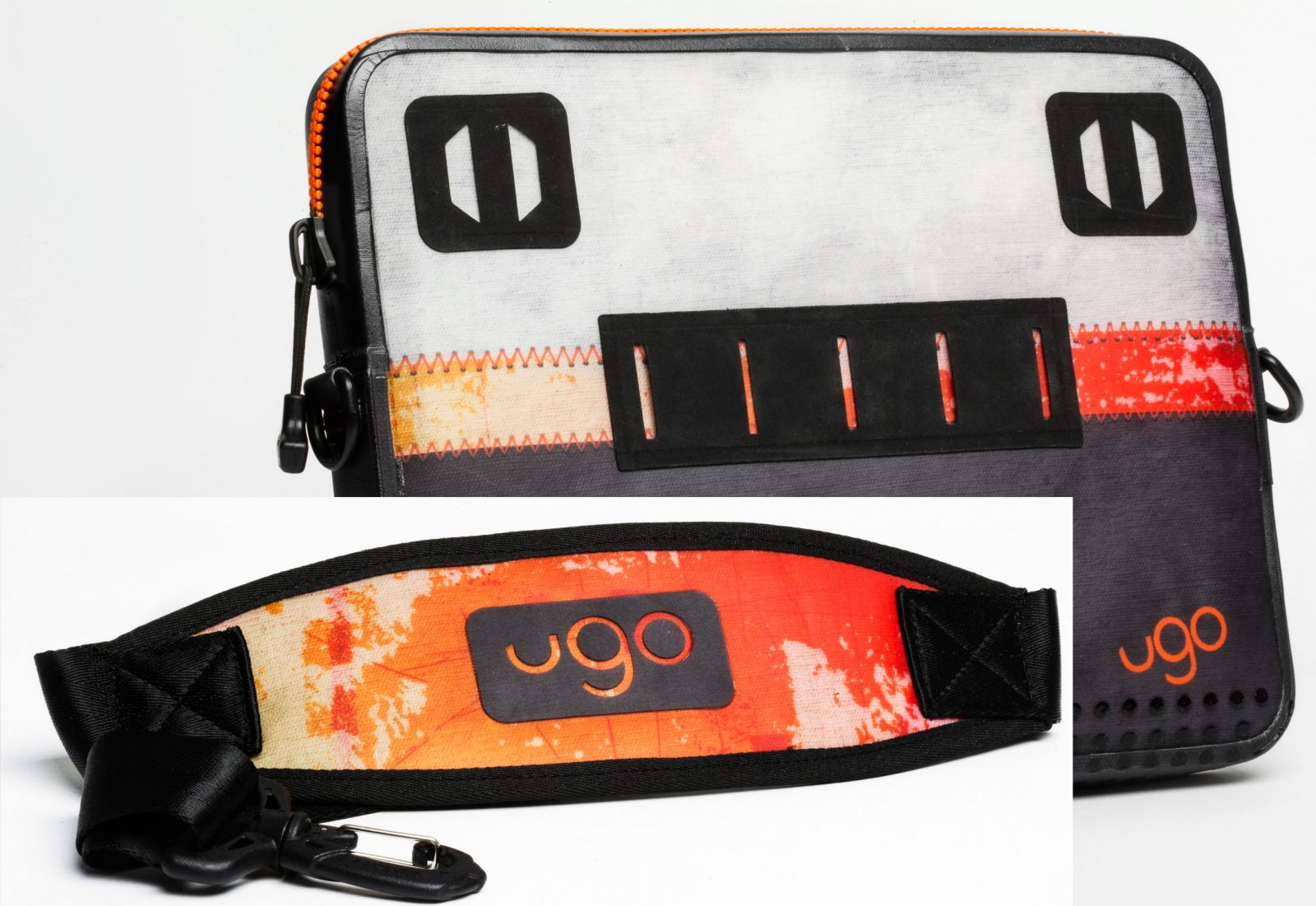 The $159 Ugo Tablet will start shipping this Monday, Oct. 7, as will the 13.5- by 10.5-inch XL model, and they will come with both shoulder and hand straps,
These days Ugo also offers the Phone 2.0 case and though its dimensions seem very close to the original model above, it's said to fit "ALL" phones. Maybe the interior pockets are designed differently?
At any rate, while my Pixel 2 XL barely squeezes into the Ugo original, it is easy to use the touch screen through the plastic window. Also I held it down in my kitchen sink and it stayed dry inside, despite some use and lots of kicking around over two years, and zero maintenance.