Uniden Mystic, a new lease on life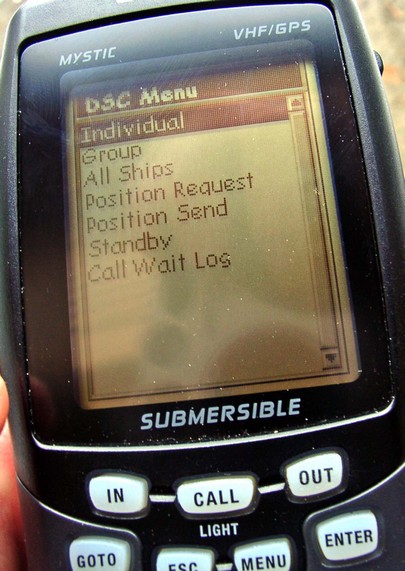 When I had lunch in Miami with the Sea Smart folks, they showed up with a Mystic, the somewhat weird but wonderful VHF/GPS hybrid that Uniden introduced about three years ago. I tested it then and was very impressed with design, build, and performance (gave it an FKP award, too). I still am, and now you can buy one for $300, or $390 with all U.S. Charts. (But note that Magellan Blue Nav charts are getting old, and you can only load one small area at a time into the Mystic).
Think about what the Mystic would give you in combination with a Sea Smart account. Where ever you went within 5 watt VHF range of the coast stations, you'd have live operator access, phone service, web tracking, and DSC distress calling in addition to regular VHF comms and a little B&W plotter. Plus you can plot other DSC radios on a Mystic, and vice versa. The thing's too big to swing on your belt but easy to lug from boat to boat, or across an island. I'm hoping to see a Mystic upgrade or competitor someday, plus a bunch of smaller handhelds with GPS/DSC built in, no plotting. (But I do not know of anything about to happen).