ABYC Ratifies E-13, their first lithium battery standard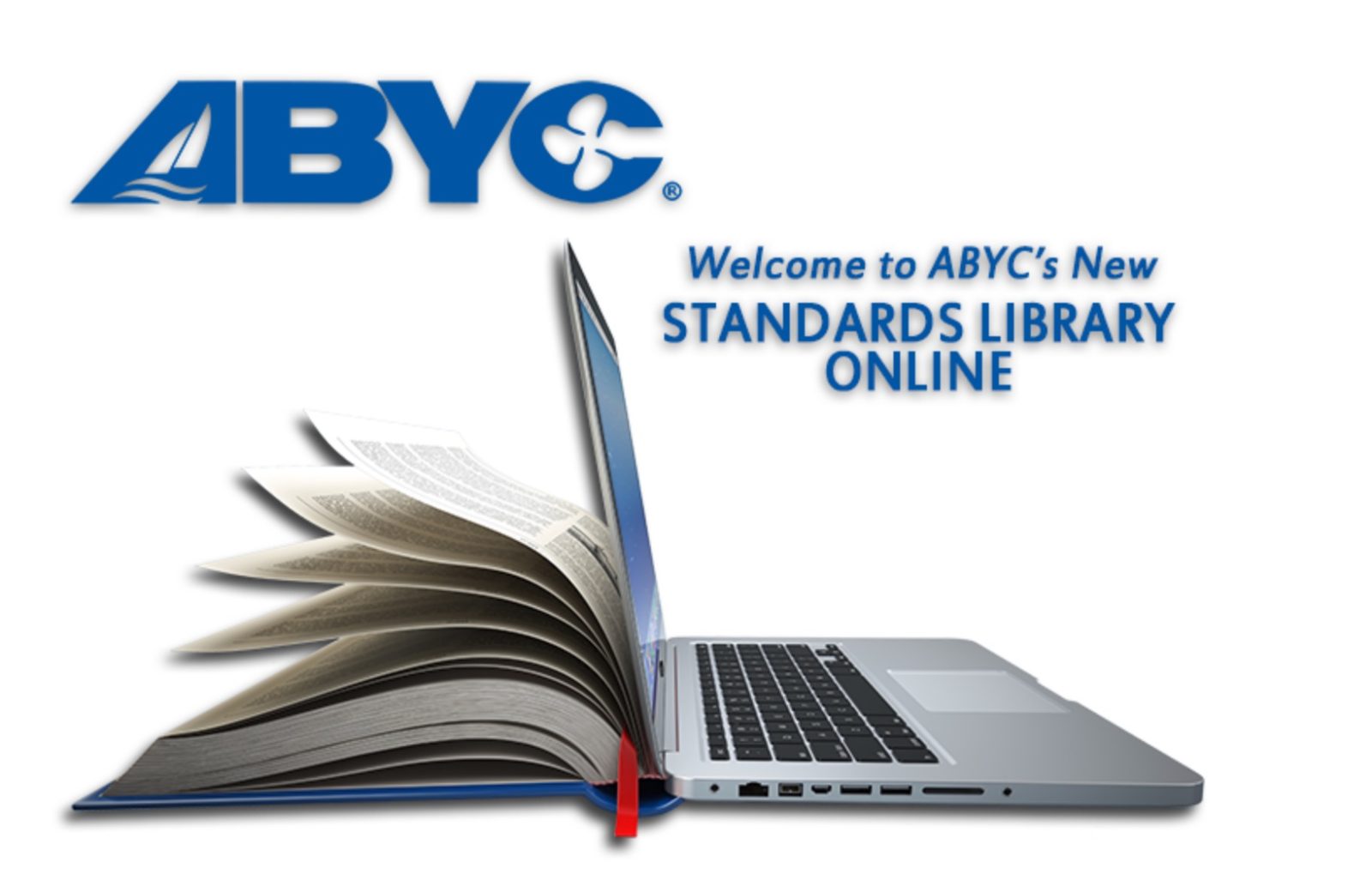 The ABYC has ratified standard E-13 covering the installation of lithium batteries on boats. E-13 replaces TE-13, a technical note that provided a preview of the direction the ABYC was headed with the standard. But, not having an approved standard for lithium battery installs presented some challenges. The main one comes from insurance companies not having an approved standard they could reference. Now that we have a standard let's look at what it means for new installs and those who have already installed lithium batteries.
I'm not an expert on the many intricacies involved in getting a standard ratified, but I have had the opportunity to discuss the standard with those who are truly experts. To me, E-13 looks like a good start, but I think there are some areas where the standard could require more. I fully recognize the committee had a tough job of getting a standard out for new technology that ensures safety while not making compliance overly onerous. I hope E-13 represents a starting point and now that it is ratified and published, we will have continuing conversation and refinement of the standard.
E-13's recommendations take effect for systems manufactured or installed after July 31, 2023. So, manufacturers, installers, and boat owners have a year to prepare for the requirements. Also, the standard's scope lists that it applies to systems of 600-watt hours or greater. For a 12-volt system, that means systems with a capacity of 50 amp-hours or more.
E-13 is a standard for lithium ion batteries. That's a category that encompasses quite a few chemistries, including lithium cobalt oxide (LiCoO2), lithium manganese oxide (LiMn2O4), lithium iron phosphate (LiFeP04), lithium nickel manganese cobalt oxide (LiNiMnCoO2), lithium nickel cobalt aluminum oxide (LiNiCoAlO2), and lithium titanate (Li4Ti5O12). It certainly makes sense for the standard to encompass the range of potential chemistries, but I firmly believe that of the currently available chemistries, LiFePO4's safety characteristics make it the only logical choice on recreational boats. As a result, most of this piece will concentrate on how the new standard will impact the installation of LiFePO4.

Much of E-13 requires the batteries be installed, operated, and maintained according to manufacturers' recommendations. In the case of the higher quality batteries that include thorough documentation and specifications, that seems like a fine recommendation. But, there are lots of lithium batteries available on Ali-Express, Amazon, eBay, and other sites that come with varying amounts of information. Additionally, the information they do include can be of dubious quality.
Physical installation

I'm pleased to see a note in the general requirements section of the document acknowledging that lithium batteries don't have spillable electrolytes nor do they routinely off-gas. Hence, the electrolyte containment requirements of E-10 may not apply. But, I'm not sure if a note in one standard relieves the requirements of another.

Overall, the standard is highly reliant on the recommendations of battery and equipment manufacturers. Some of these areas make a lot of sense, while others, like battery restraint, don't.

ABYC's E-10 standard already contains specific requirements for how a battery is to be restrained. I may be missing a nuance here, but I don't understand why E-10's requirements weren't used unless a manufacturer has more specific and demanding specifications.
Edit 9/9/2022 – I've been in touch with a representative of the ABYC who clarified that E-13 is more restrictive than E-10's 1 inch of movement requirement. His point being no visible movement is a higher standard than one inch of movement. For whatever reason, in my first reading, that wasn't how I interpreted it. With his clarification, I now see how that's a stricter requirement. But, it also seems more subjective than a specific measurement.
BMS required
I've heard anecdotes of lithium batteries being installed on boats without a battery management system (BMS), but I haven't come across such an installation on the water. As far as I'm concerned, that's a good thing. Battery management systems ensure the battery is operating within its safe operating envelope (SOE) and disconnect the battery in the event the battery exits its SOE. E-13.7 requires a BMS on all lithium batteries installed on boats.

The end of 13.7 contains several notes. My understanding of notes is that they serve as recommendations but don't carry the same requirements as items in the main body of the standard. Note 1 in the section recommends alternative power sources for critical systems. It's worth noting, another lithium battery is acceptable as a redundant power source. The second note suggests that BMS should give an audible or visual signal when a disconnect condition is approaching.
I expected the standard would cover external communications in greater depth. An audible signal from a battery deep in a bilge is unlikely to be heard by an operator at the helm. Plus, in many cases, I think communication between the battery and charge sources could be more important than signaling the operator. Ultimately, batteries with external communications via CANBus or similar means can probably do both. I hope that over time the standard will be expanded to help ensure the safest possible operations.
Instruction Manuals

I'm pleased that the standard requires a manual or collateral literature to be provided with the battery. There's a litany of manufacturers of lithium batteries, and while some provide excellent information, others give the user little more than a flyer with the battery. Those flyers often don't have enough information about the recommended operational parameters to ensure safe operation.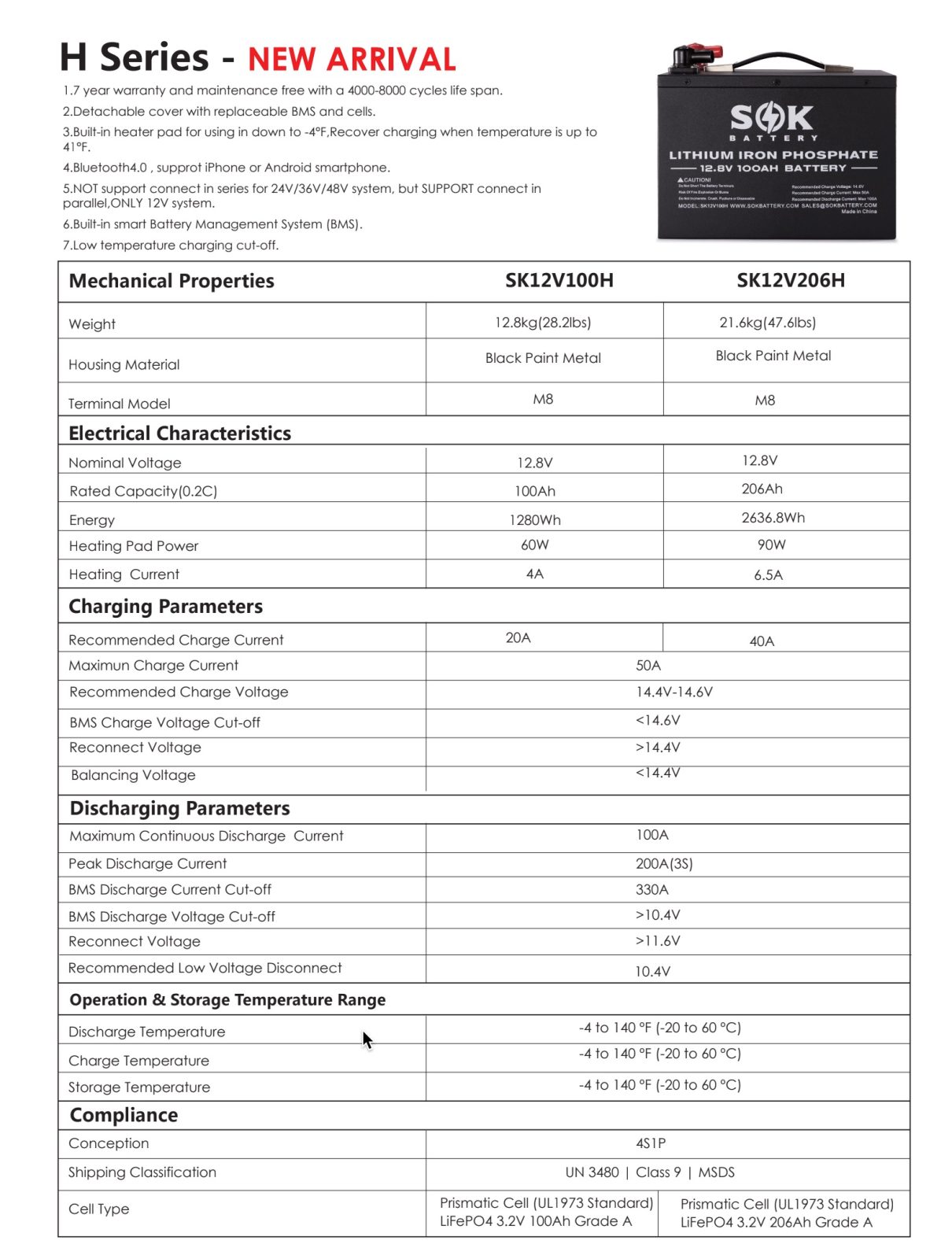 Section 13.8 requires that manufacturers supply information on cell chemistry and design, safety hazards specific to the battery, safety features, requirements for safe operation (items like charge and discharge limits, temperature limits, and any external equipment needed for safe operation), any requirements for charge sources, serial and parallel connection capabilities and restrictions, and battery restraining requirements. Additionally, the manual must provide information on the effects of external heat and fire, fire suppression requirements (like a specific fire extinguishing medium), and information on hazardous gasses that can be released. Lastly, the product literature should include information on how to recycle the battery.
One thing not yet required that I hope may be required in the future is information on the specific thresholds at which disconnect events occur. I feel this information is key to designing and installing a safe system. As I was writing this entry, I went and looked at many battery manuals and was pleasantly surprised at the comprehensive manual Battle Born now provides with their batteries. It explicitly spells out the voltages at which high and low voltage disconnects occur, the temperatures at which high and low temp disconnects occur, and the parameters around both high current and short circuit disconnect events.
Final thoughts
Overall, I believe LiFePO4 is safer than the lead-acid based batteries we've been installing in boats for many decades. LiFePO4 batteries have safety mechanisms in place to shut themselves down if they exit their SOE. Lead Acid batteries don't. The failures I've seen with LiFePO4 batteries are more graceful than the failures with FLA. But, the batteries do store a tremendous amount of energy. Without proper installation and care there is an inherent danger things can wrong with all that energy. Following E-13's guidance will help ensure safety. I'm also hopeful that E-13's existence will help with the rocky landscape of insurance companies and lithium batteries on boats.
Postscript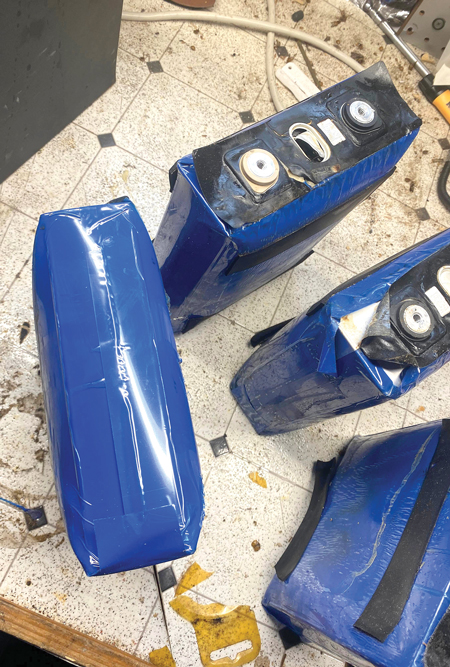 My friend Rod Collins recently wrote an excellent article for Professional Boat Builder detailing an issue with a solar installation that ultimately resulted in a 12-volt nominal battery bank being charged at over 100 volts! The most impressive thing about this failure is that although the batteries swelled, blew their vent caps, and generally were destroyed, there was no fire, smoke, explosion, or thermal runaway. The entire incident is a reminder that failures don't occur in isolation and that it can be very difficult to predict what will go wrong and how it will effect the other components in a system.