Actisense launch ultimate dual NMEA gateway to market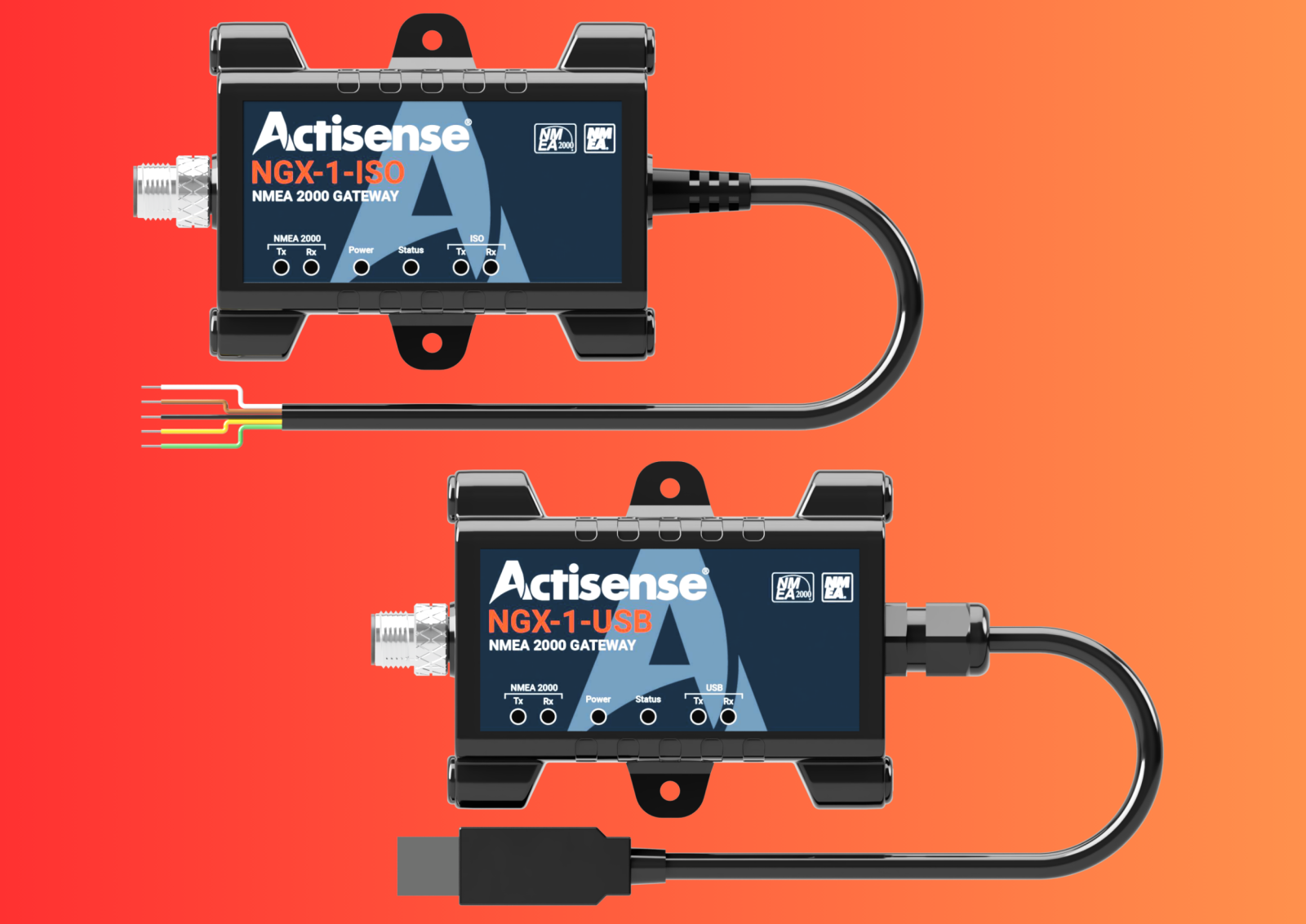 Marine electronics specialists, Actisense, have unveiled an industry leading NMEA gateway, bringing together key technology from two of their previous award-winning gateway devices.
The NGX-1 helps boaters and boating installers convert NMEA 0183 data to NMEA 2000, bidirectionally, with the industry's most comprehensive conversion library which was developed as part of their NGW-1 NMEA 2000 Gateway. The NGX also brings the power of the Actisense NGT-1 NMEA 2000 PC Interface, making it safe and simple to connect a PC to any NMEA 2000 network, with the ability to provide valuable network diagnostics. The NGX-1 is available in both ISO and USB variants to make installation simple and low-cost.
Phil Whitehurst, CEO of Actisense, said:
"Our customers have used the NGW-1 and NGT-1 devices for well over a decade now, with tens of thousands of these now successfully installed on vessels around the world. Recognising that customers regularly wanted to have the ability to perform both functions on their onboard networks, we made the decision to roll both pieces of functionality into our new NGX-1 – making it the ULTIMATE NMEA gateway!
The NGW and NGT product lines have been universally popular and have been included in the build of countless third-party systems. The NGX-1 will continue to provide that same level of flexibility and reliability which our customers have themselves become reliant on."
The NGX-1, which is easily configurable to perform as a conversion gateway or PC interface, was originally previewed at METSTRADE, where Actisense has exhibited for over 20 years. Along with the NGX-1, the company have also released a full range of NMEA 0183 professional buffers and multiplexers which have been Type Approved by RINA, most notably for vessels in the commercial marine sector whose systems often require this. The new PRO-BUF-2, PRO-NDC-1E and PRO-MUX-2 are all able to stream NMEA 0183 data over ethernet – a feature that customers have long requested.
Mr Whitehurst continued:
"We have invested significantly in the redesign of our PRO Range buffers and multiplexers. Not only are the units now in a neat metal housing, but the underlying software which gives the devices their intelligent power has been overhauled and improved to help us deliver features such as data streaming over ethernet."
For more information about Actisense and the rest of their award-winning NMEA products, visit: www.actisense.com.