AIS, this 'n' that #3
* Panbo reader Gary has a positive report on the Smart Radio SR161 sold by Milltech Marine. Using it with a standard VHF antenna on his 53' mast, he's seeing (in CE) "marine traffic as far away as Port Townsend,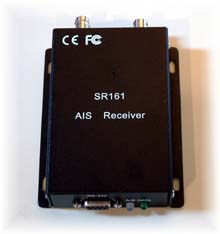 which is a fairly straight shot 30 miles north. I could see traffic in Seattle's harbor, which is only 4 or 5 miles away, but there is a large hill between it and Shilshole. A few ships showed up in Tacoma, 25 miles or so south, but not as clearly – they were blue triangles without names. There are a lot of twists, turns and hills between my location and Tacoma." He had some problems with a another setup at home, since resolved, but "In all, it is pretty amazing to get all this info from a $200 black box!…It will be a great addition to the GPS, radar, and charting software to use while crossing the Straits of Juan de Fuca in the fog. Now I will know the size, speed, course, and even name of those large dots coming at me." A guy named Paul is also posting reports on the SR161 at rec.boats.electronics.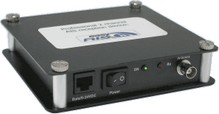 * Another Panboid, Jeff, found this low cost dual frequency receiver from a German company called EasyAIS. If you hit the 'products' tab at the site you'll see that they also have an interesting splitter that will supposedly let you share AIS, VHF, and FM on one antenna. Has anyone had experience with EasyAIS gear specifically, and with antenna splitting AIS in general?
* Then there's the recent plan in the U.K. to built a national infrastructure of AIS listeners, because "AIS technology will form a key building block in an 'e-navigation' system of the future – an internationally integrated, electronic navigational aid that could transform the shipping industry and provide a safer and cleaner marine environment across the world." Wow…e-navigation.