Boat Fix Launches New And Improved State-Of-The-Art Command & Control Center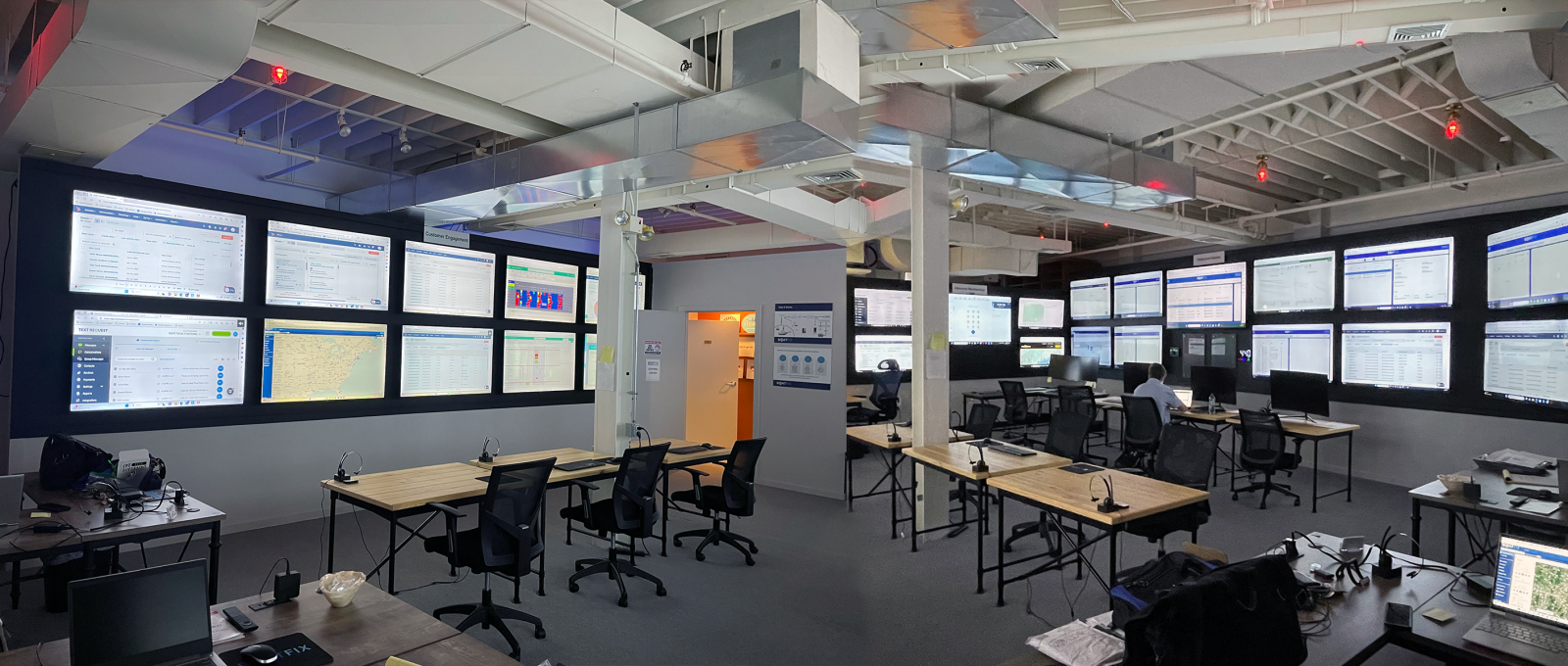 Southport, Conn. – Boat Fix, a recreational boating telematics company that provides customized solutions for the boating industry through a combination of remote monitoring, GPS tracking, sophisticated geofencing – uniquely backed by 24/7 live customer support, announced today the launch of its state-of-the-art Command & Control Center located in Southport, CT.
Boat Fix Inc, staffed around the clock after hours, nights, weekends, and holidays, is the only marine telematics company in the industry offering a 24/7/365 Command & Control Center. Leveraging the latest in artificial intelligence, the Boat Fix team can communicate with boaters in real time, via the Boat Fix Pro app, through voice, text, email, or two-way video chat to answer questions and diagnose issues on the water. The 24/7 mechanical helpline, staffed with industry professionals, ensures boaters have immediate technical assistance over the phone for engine or other breakdown issues on the water. The 24/7 Boat Fix Command & Control Center also monitors unauthorized use and boat-theft prevention with direct lines to law enforcement.
Via onboard telematics and software, low voltage and high voltage alarms generate graphical real-time views of battery performance, much like an EKG, while the Command & Control Center monitors bilge and high-water alarms in real-time.
"Boats are left unattended 98% of the time, which is precisely when problems start," said Alastair Crawford, Founder, Boat Fix. "Around-the-clock remote monitoring and GPS tracking, backed by a 24/7 Command & Control Center, ensures a safer, more secure and stress-free boating experience."
In addition, there is a trending norm for boat insurers to mandate onboard telematics for risk and claims mitigation. Boat Fix's innovative Command & Control Center is a game changer for insurers. The Boat Fix team was able to recover 100% of boats from Hurricane Ian in 2022.
"When you're not aboard, Boat Fix monitors your boat just like a home security company monitors your home," said Steve Pitsos, CEO, Boat Fix. "When you're on your boat, under propulsion, the Boat Fix Command & Control Center monitors moving vessels like an air traffic control tower operation. On Labor Day weekend alone, Boat Fix was actively monitoring over 5,000 boats on the water, standing ready to assist with immediate mechanical assistance. Boat Fix is the only recreational marine telematics solution in the industry that truly provides the ultimate peace-of-mind."
To learn more about the Boat Fix 24/7 Command & Control Center visit booth #2-236 at IBEX, October 3-5 or visit www.boatfix.com.