Bug list #1…Icom, Ray, Garmin, etc….a series?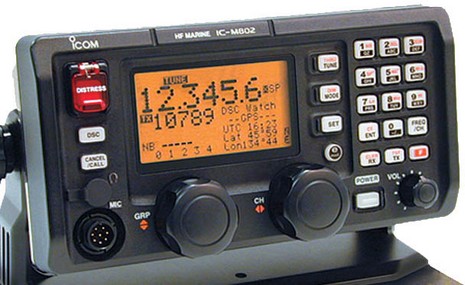 I'm hesitant about using Panbo as a bug list, but, geez, I've been getting bombed with bug reports. So, here goes:
It seems that some or all Icom 802s, almost undoubtedly the premier SSB marine radios, have a clipping problem as noted here at Lectronic Latitude, and here at Icom itself.
A reader reports that his Raymarine E-Series Sirius Weather system messes up some NOAA buoy reports, specifically showing oddly high wind speeds. I don't have a link to this but have seen correspondence with Raymarine which admits that it is their problem, not Sirius's, and promises "to address it in a future E-Series software release" (which is less aggressive that the reader would like).
Another reader reports another weirdo: apparently some older Garmins stop sending valid NMEA messages at 23:59:59 GMT. Pascal and others are on the case at rec.boats.electronics. I also got some graphics from a Panbot which showed how a certain BlueChart v8 Bahamas chart was out of whack, putting the routes he'd carefully collected on a Blue Chart v6 into foul waters. They are worth an entry one day to reinforce the point that more than one navigation source is always a good idea!
Finally, the latest version of MaxSea apparently refuses to open virtual com ports created by the Bluetooth protocol stack, according to ShipModul which makes a nifty BT equipped multiplexer (I've been trying). Older versions of MaxSea supposedly do not have this problem.