NOAA will sunset traditional nautical charts, sad but inevitable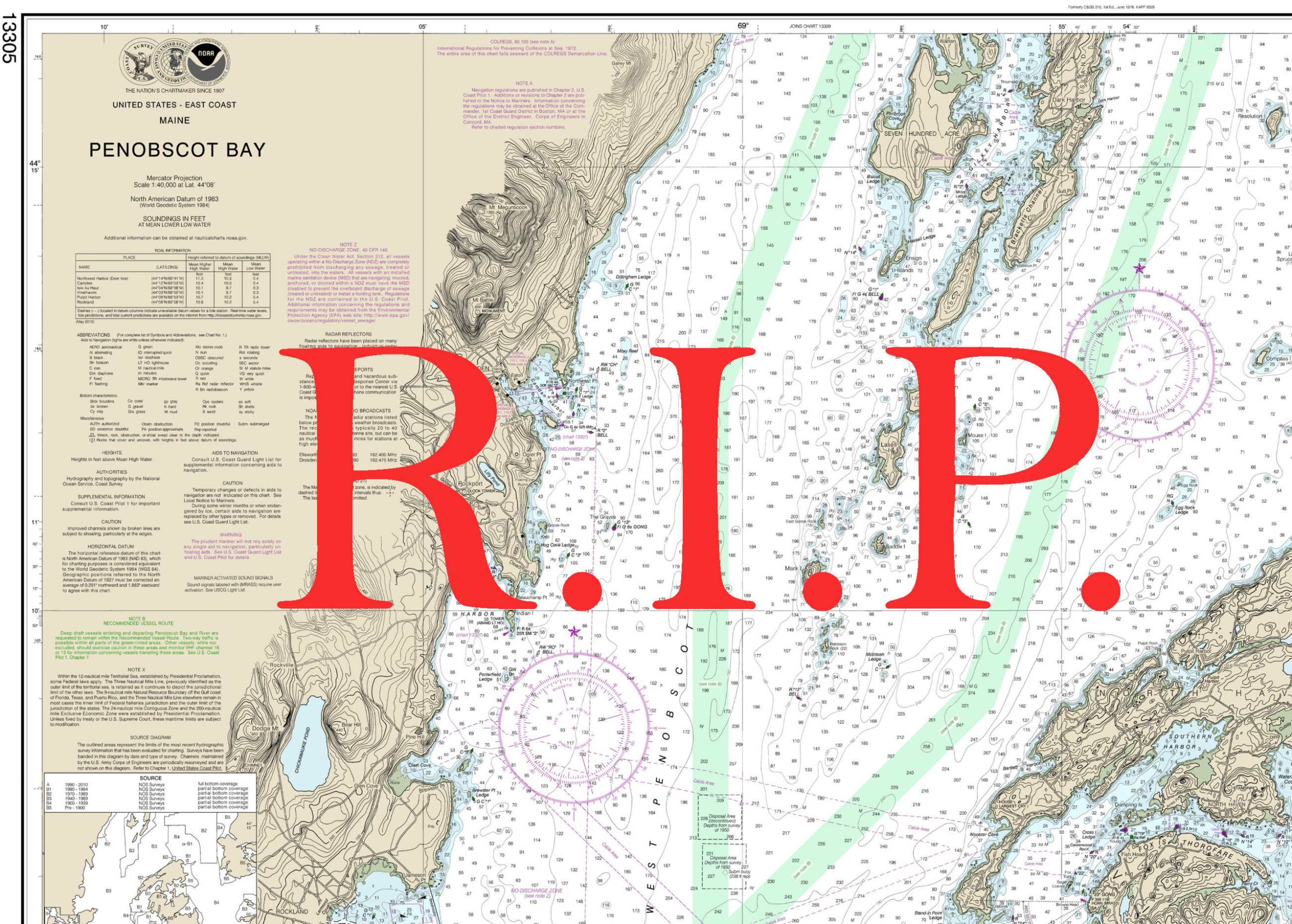 Things are just things, right, and they don't really die. But during a recent conference call with Capt Chris van Westendorp, Marine Chart Chief John Nyberg and several of their colleagues at NOAA's Office of Coast Survey, a genuine feeling of grief bubbled up within me. And since I can't keep my mouth shut, I learned that some of our "Nation's Nautical Chartmakers" are also feeling the pain. The demise of the traditional chart is going to be sad for many of us, no doubt about it.
But please don't jump to dire conclusions until you know all that NOAA plans. Traditional raster charts on paper or screens probably aren't going away soon, paper charts are not going away at all, and many improvements in vector-based electronic charts are in the works. I'll start by breaking down the specific plan announced today, and then go into why this hurts personally and what we traditional chart lovers can do to smooth the full transition to charts drawn by algorithms.
Sunset what?
Yesterday's official notice titled Sunsetting of Raster Nautical Charts references a more detailed PDF titled Sunsetting Traditional NOAA Paper Charts, and therein lies some potential confusion for boaters who don't delve deeper. Traditional paper charts and raster charts often get mixed up because Raster Nautical Charts (RNCs) are simply a digital version of the paper product (or maybe vice versa behind the scenes). To be clear, NOAA intends to end production of all of their many traditional/raster products:
Note that it's already possible to produce paper charts based on NOAA's primary Electronic Navigation Charts (ENCs), as detailed below.
Sunset when?
The decision has been made to sunset – that is, gradually and completely end – production of the traditional NOAA paper nautical charts and related raster products by January 2025.

Cancellation of these product and services will start in mid to late 2020 and be completed by January 2025.
Different NOAA documents describe the timeline in somewhat different ways, but that's because they seek guidance about the transition from the boaters and companies that currently use these chart products. In other words, all traditional / raster NOAA chart production will definitely end by 2025, but some products — or maybe just certain chart scales, or certain regions — may end sooner, to be determined after efforts like yesterday's OCS blog entry "NOAA seeks public comment on ending production of traditional paper nautical charts."
Sunset why?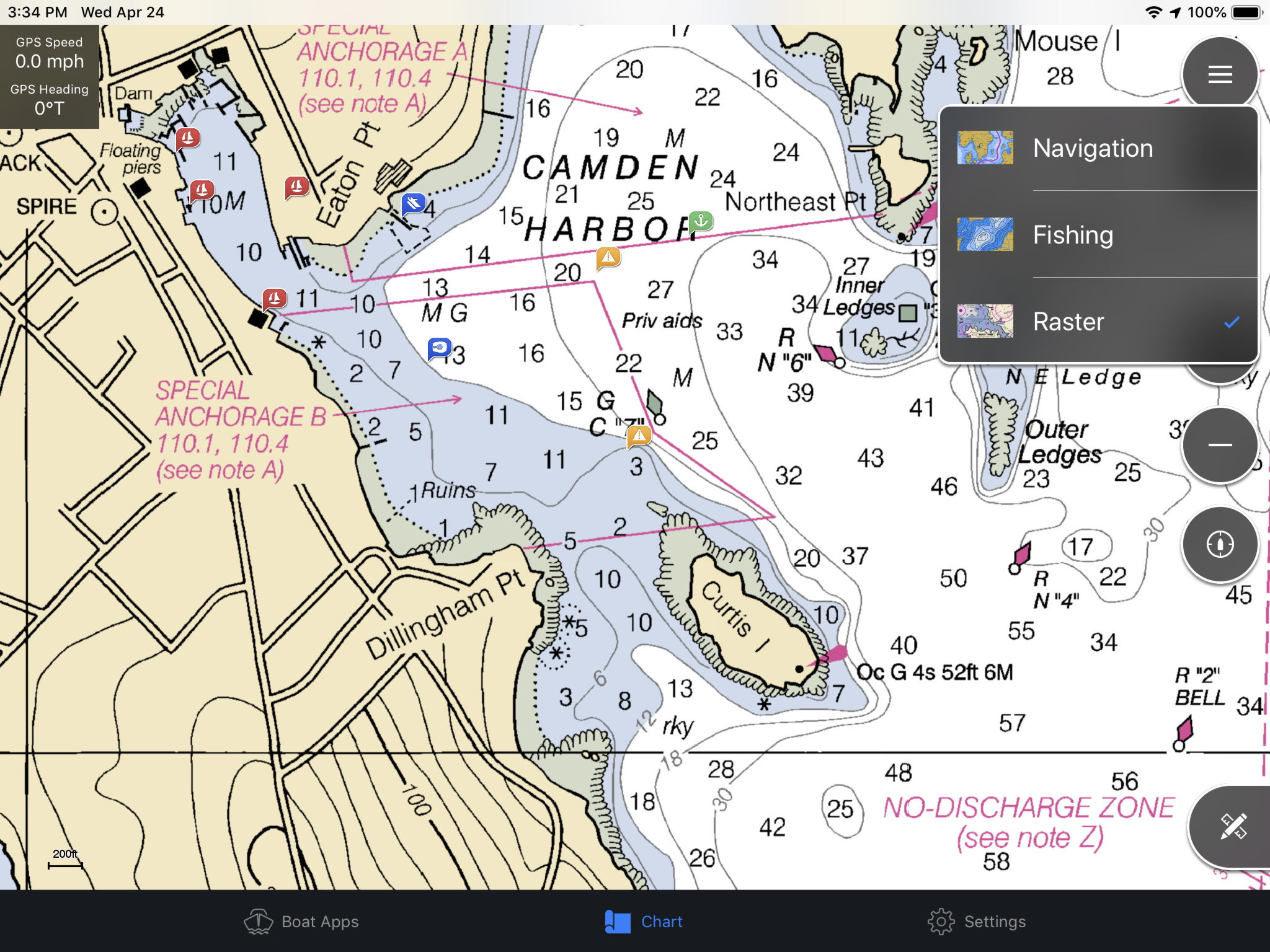 When NOAA's National Charting Plan mentioned the eventual end of traditional / raster charts in 2017, the resulting ruckus motivated me to write "Is it true news that 'NOAA wants to stop making NOAA charts'?" The raster product suite has actually improved in the two-plus years since — thank you, NOAA — but their eventual end has long been in the cards here and elsewhere.
For instance, an International Hydrographic Office (IHO) report on "The Future of the Paper Nautical Chart" cites the same issues NOAA does. As vector-based electronic charts have improved and also become the primary charts for large vessels, it's becoming quite hard to justify the resources required to keep two chart formats up to date.
So Panbo readers boating outside U.S. waters take note. It's very likely that we will all be navigating on vector charts eventually. So the only real issue, I think, is how well the transition goes for boaters like me who are believers in the traditional/raster chart style. And NOAA has obviously been thinking about this…
ENC to paper?
Actually, NOAA has already created an online Custom Chart Prototype that lets you create an ENC-based paper chart for exactly the coastal area you'd like with many options about how it will look. There's obviously an issue with soundings in my example above — maybe a wrong setting, maybe a software bug — but there's a lot to like in what seems possible beyond the prototype stage.
The soundings that did get into the chart image, for instance, are in whole number feet — as I wish many chart plotters could display (and just like my old paper charts) — and they're also bold to the depth I chose. Moreover, I set the shallow water shading to my liking and the substantial PDF that NOAA created would print sharply on the 34 x 44 inch paper I specified (if I had such a printer).
Admittedly, there are many valuable traditional paper chart elements that so far seem missing in the Custom Chart Prototype, but fixing that seems to be a priority at OCS. For instance, I understand that the paper chart creation system is close to including the notes and marginalia usually printed over non-critical land areas (as in the Penobscot Bay chart at top).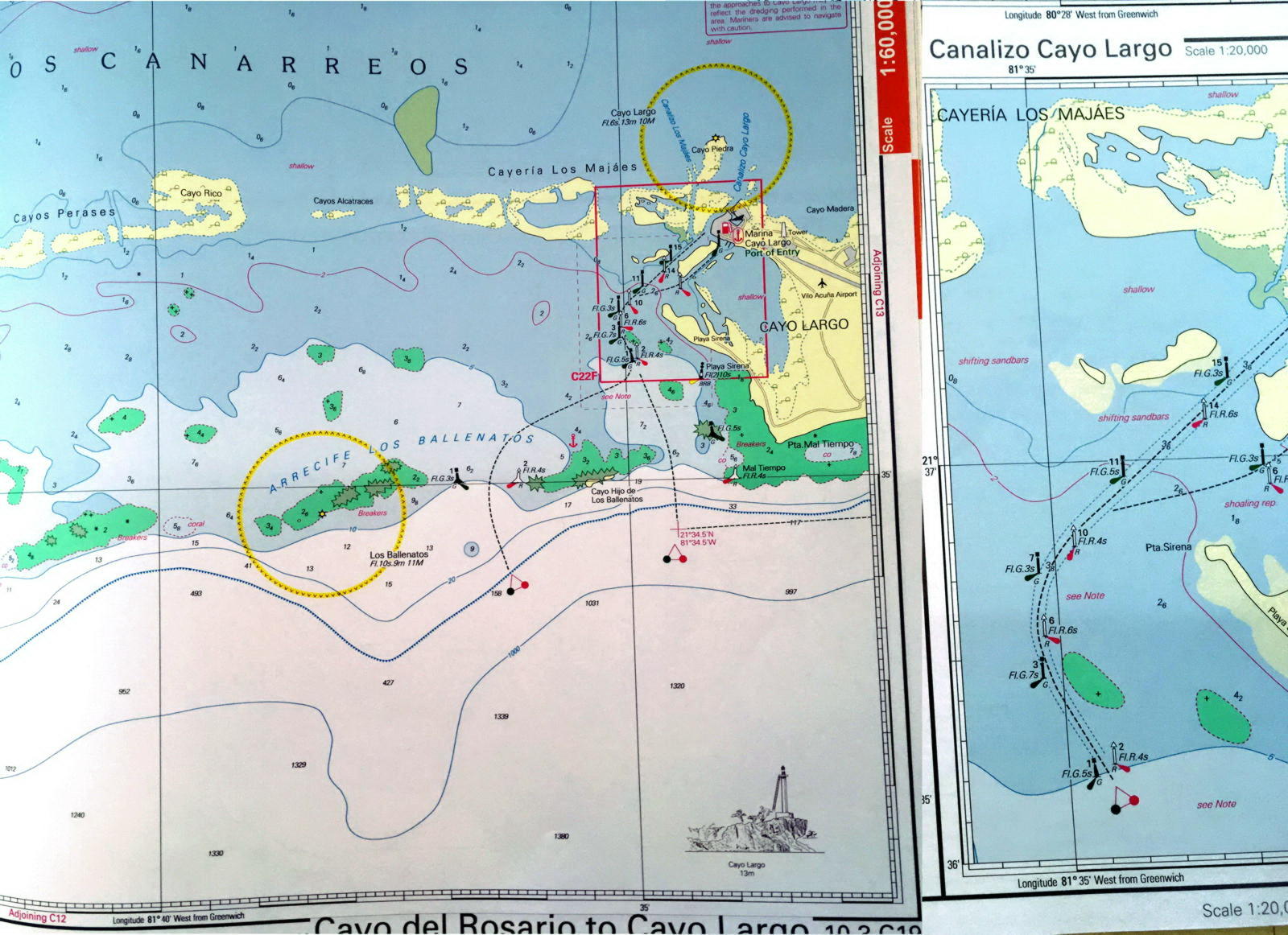 I don't know if NOAA ENC charts will ever include the wealth of land detail that the rasters usually have, but it shouldn't be hard for third-party paper chart publishers to add, as many electronic chart displays do. Hopefully then, products like MapTech ChartKits will continue to exist using improved ENC data to simulate the familiar and easy to understand raster style.
Actually I'm quite hopeful because I'm aware that NV Charts can already create very nice paper charts based on vector chart data. Maybe NOAA's sunset plan will encourage them to update their U.S. chart books, and it's definitely worth adding that NV makes their raster charts available for display in some charting apps and MFDs.
I also know that NOAA reached out to third party chart publishers yesterday, again seeking feedback toward making this long sunset a smooth one. But also worth noting: Commercial efforts to create and maintain new paper chart products won't happen if boaters don't keep buying them.
Better ENC?
There are some large carrots in NOAA's overall sunset plan. In the section above (from the Sunsetting…Paper Charts PDF), I've highlighted the larger scale (smaller area, more detail) charts promised. But the described "rescheming" of all ENCs to simplify the cell sizes, edges, and scales may make quite a visual difference too, because it should make life easier for the algorithms that are constantly assembling the vector data for electronic chart display.
And note how the rescheming is largely about organizing ENCs as if the cartographers had started fresh instead of copying the raster size/scale organization that was based on fixed paper size/scale printing. It's another significant reason for the raster sunset.
Finally, I was pleased to learn on that conference call that the raster sunset does not mean the loss of any NOAA cartographers. They're going to be busy rescheming ENCs, as described with more detail in the PDF titled Transforming the NOAA ENC.
Why so sad?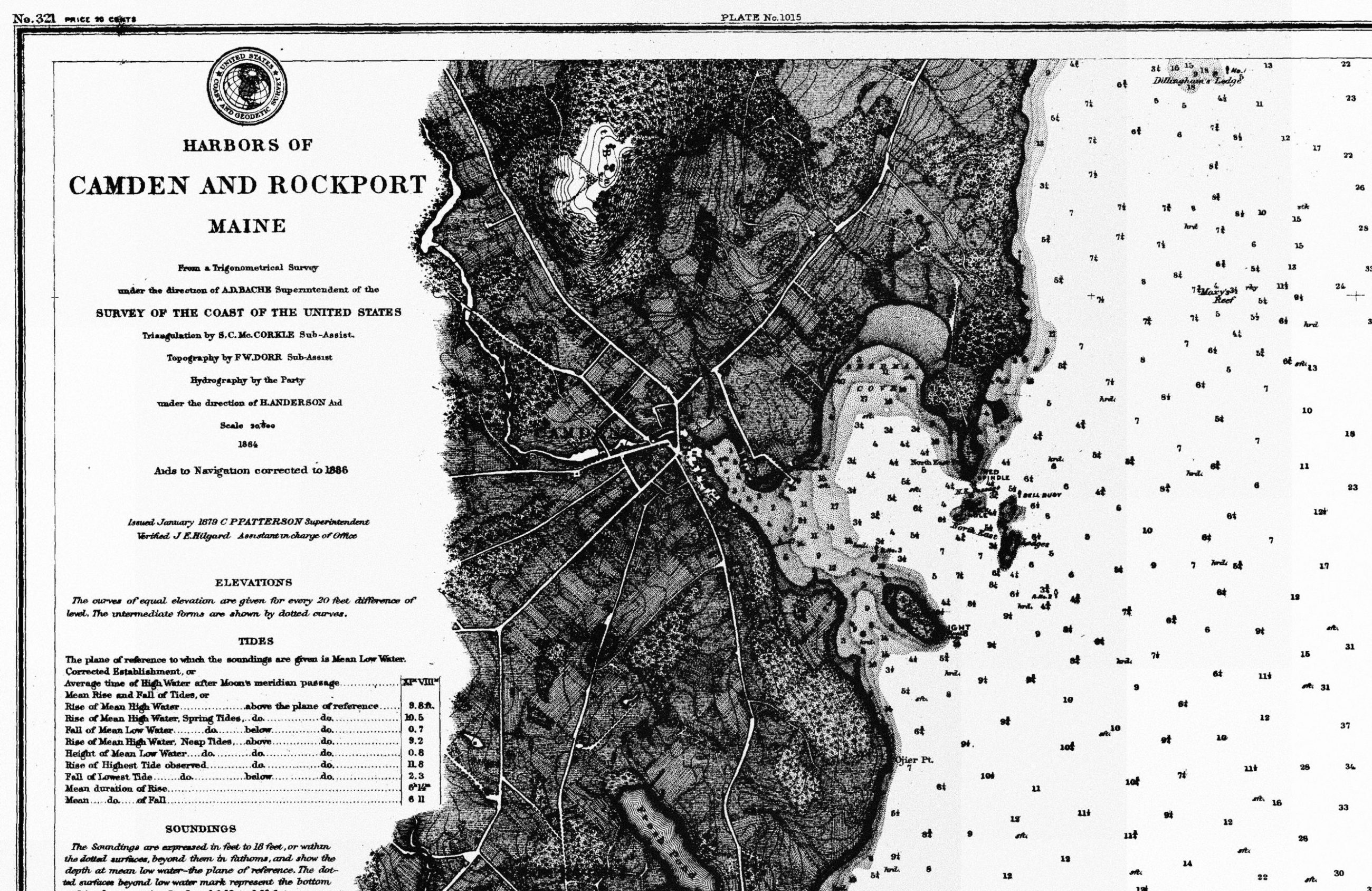 I realize now that my grief about the eventual demise of traditional charts is not about material things. When I use a raster chart — in my case, almost always on a screen — I feel like I can see the work of a human cartographer trying to help me stay out of trouble. Sometimes I even picture he or she putting a little more size and ink into marking a particular ledge because their expertise and human-level judgment skills can detect an especially dangerous hazard.
I do know that there are plenty of successful navigators who are content with vector charts, and I'll admit to some romanticism about the traditional style. Plus, when cruising south, it does seem dumb looking at an upside-down raster chart (or my boat going down the screen in North Up mode). But then again, have you ever seen a vector chart with important town, harbor, and island names placed and sized just right so they're clearly readable, as on most current raster/paper charts?
Moreover, I've seen too many instances where a critical depth sounding or rock does not show at some vector chart zoom levels where they really should. After all these years using almost every type of chart and display available, I still prefer a little human intervention over what algorithms and vector data can do.
And as if by magic, a far cruising commenter on the recent apps entry lyrically echoed my misgivings just before I finished this one.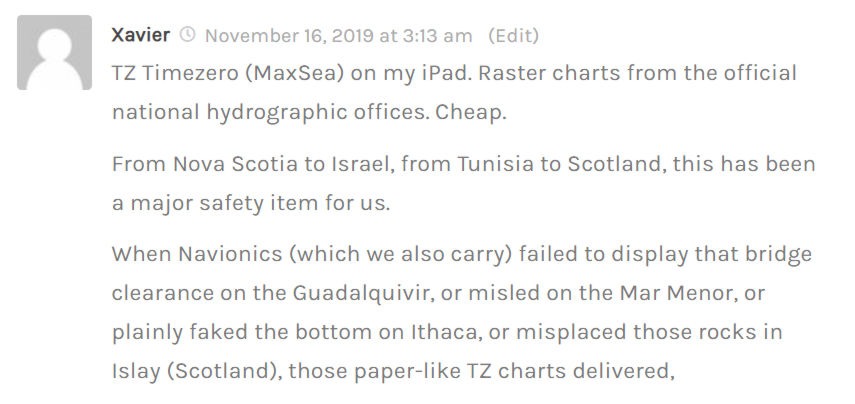 What next?
I'm trying hard to reach the last stage of grief: acceptance and hope. And I think it's just plain good sense to accept the fact that this is going to happen. NOAA is saying about as firmly as public servants can that that they will not be producing any traditional/raster content after January 2025. Period.
So even if you're a raster chart lover aggrieved to the point of anger, I doubt there's any value to filing a formal comment (before February 1) asking for a sunset reversal. But if you might print your own charts (for free) one day, try the Custom Chart Prototype and help NOAA improve it.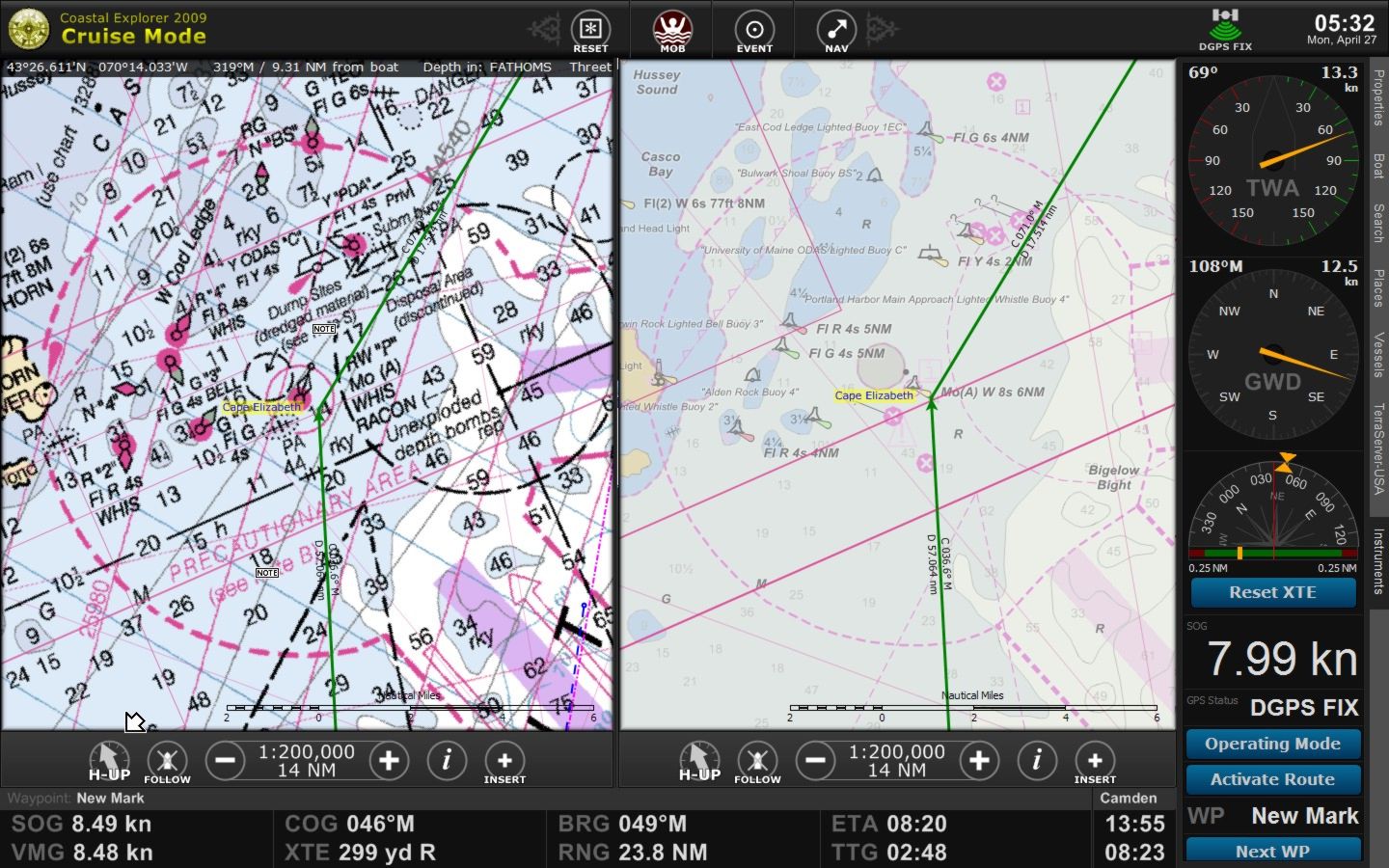 It also seems like a very good time to get familiar with NOAA's (free) ENC charts (if you aren't already). There are numerous apps, charting programs, and some MFDs that display them, and it's particularly valuable if you can window them side by side with NOAA raster charts. The result, as in Coastal Explorer above, is a good learning tool for making the transition from traditional to "smart" charts, and also a way to find chart elements that you might like ENCs to do better.
But the very commonly used commercial vector charts — Navionics, C-Map, BlueChart, etc — are a trickier subject. Their U.S. coverage is all based on NOAA ENC data, I'm pretty sure, but often mixed with other data sets. And even the display of direct ENC data can vary from app to app or MFD because the developers have so much control over the display algorithms and user interfaces.
So lets all cast a more critical eye on our vector charts. Maybe improved ENC data can help electronics display better charts, or maybe improved electronics can display ENCs (and their kin) better. And making some noise about the specifics that could be better might help.
Finally, any comment I make to NOAA will include a thank you. We are very fortunate in the U.S. about how our government serves boaters, and I believe that the men and women of NOAA (and the USCG) have really stepped up to the task.