DIY LiFePO4, the build begins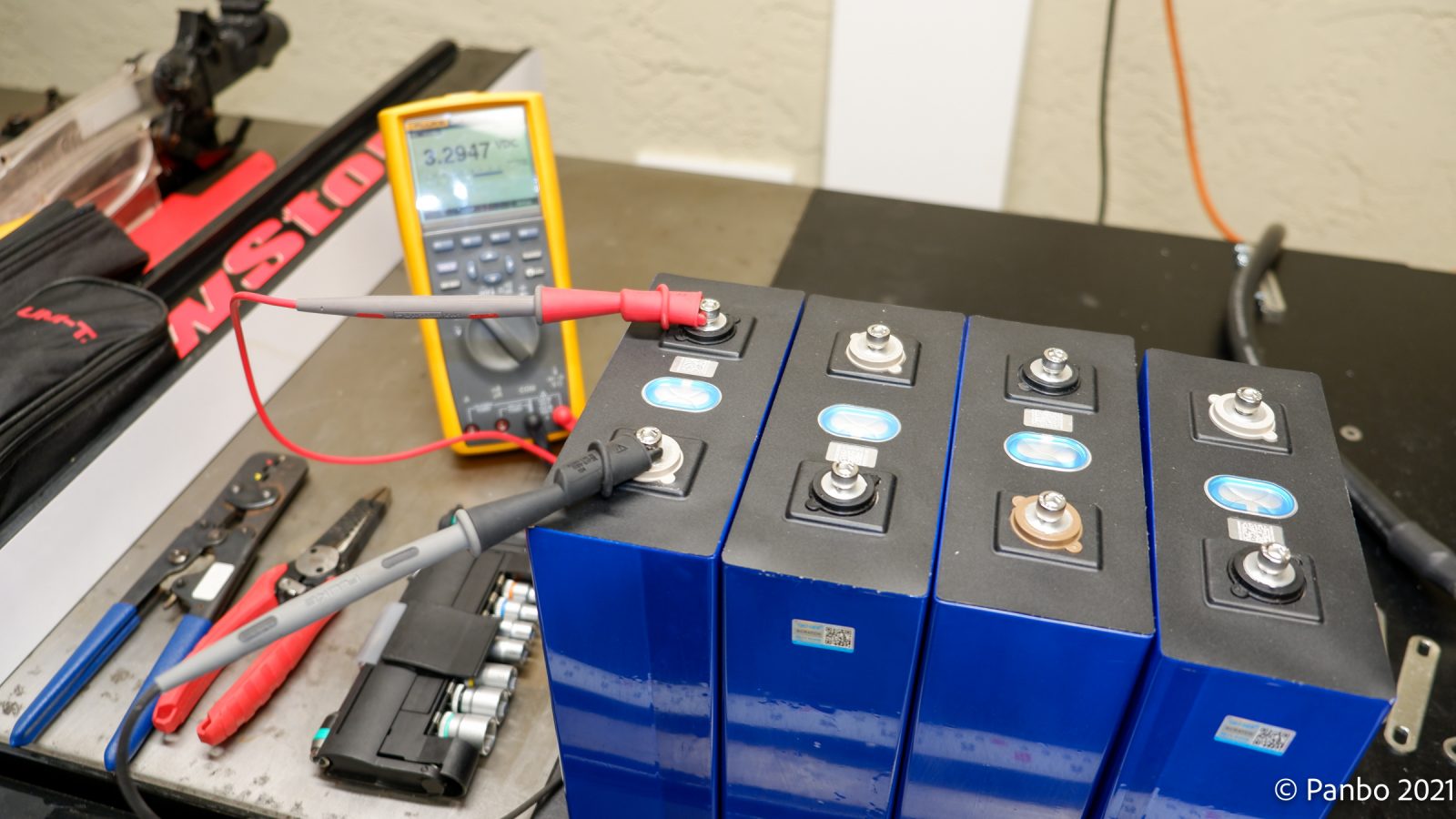 In the last couple of months I've installed two of the three main types of lithium iron phosphate (LiFePO4) batteries. In March I installed Mastervolt's system integrated MLi batteries on Have Another Day and just last week I finished up the installation of Battle Born's 8D drop-in batteries on another boat. With two out of three types covered I figured it was time to get my hands dirty with the third type, a do-it-yourself build of a 12-volt LiFePO4 battery.
For my DIY LiFePO4 battery, I picked four, 3.2-volt, 280-amp hour cells direct from China via Aliexpress. The batteries took about two months to arrive, which isn't surprising for heavy items with the current international shipping challenges. The seller says these are brand new cells and they look it, though I'm not sure I'd know if they weren't. I selected an Overkill Solar 4S, 12-volt, 120-amp BMS paired with my batteries. Although the BMS was back-ordered, it arrived a few weeks later and well ahead of the batteries.
The batteries' specs aren't overly clear but they appear to be able to sustain 1C continual load or 280 amps. I don't have a specific application for this battery yet and felt that 120 amps was likely to be enough for any use I dream up for the batteries, so I stuck with the 120-amp BMS.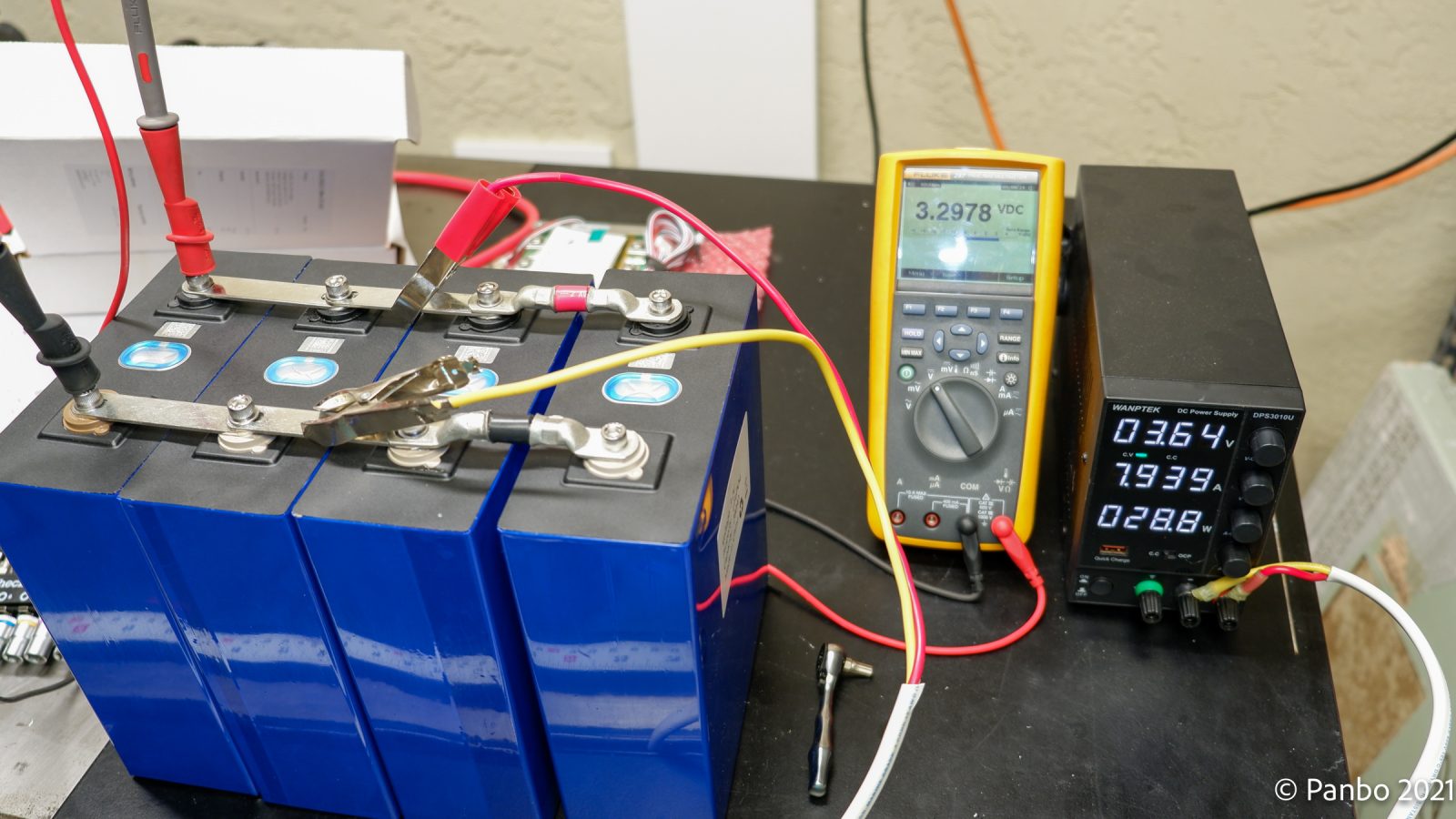 The first step of my build is to get all four batteries balanced at the same voltage. In the picture above all four batteries are connected in parallel and a 3.65-volt charge is being applied. As you can see on the multi-meter, the batteries are about 0.3 volts below that charge so it will take a while for them to reach top balance with all four fully charged and balanced with each other. Once that's done it will be time to move on to connecting the BMS and physically connecting the four cells into a single battery.
I'm a rookie, so I'm taking it slow and being as careful as I can. If any of you who have done this before have words of wisdom to share, I'm all ears. Otherwise, I'll just be here waiting for my meter to edge up to 3.65 volts.