Upgrading to lithium batteries & testing an all Mastervolt DC power system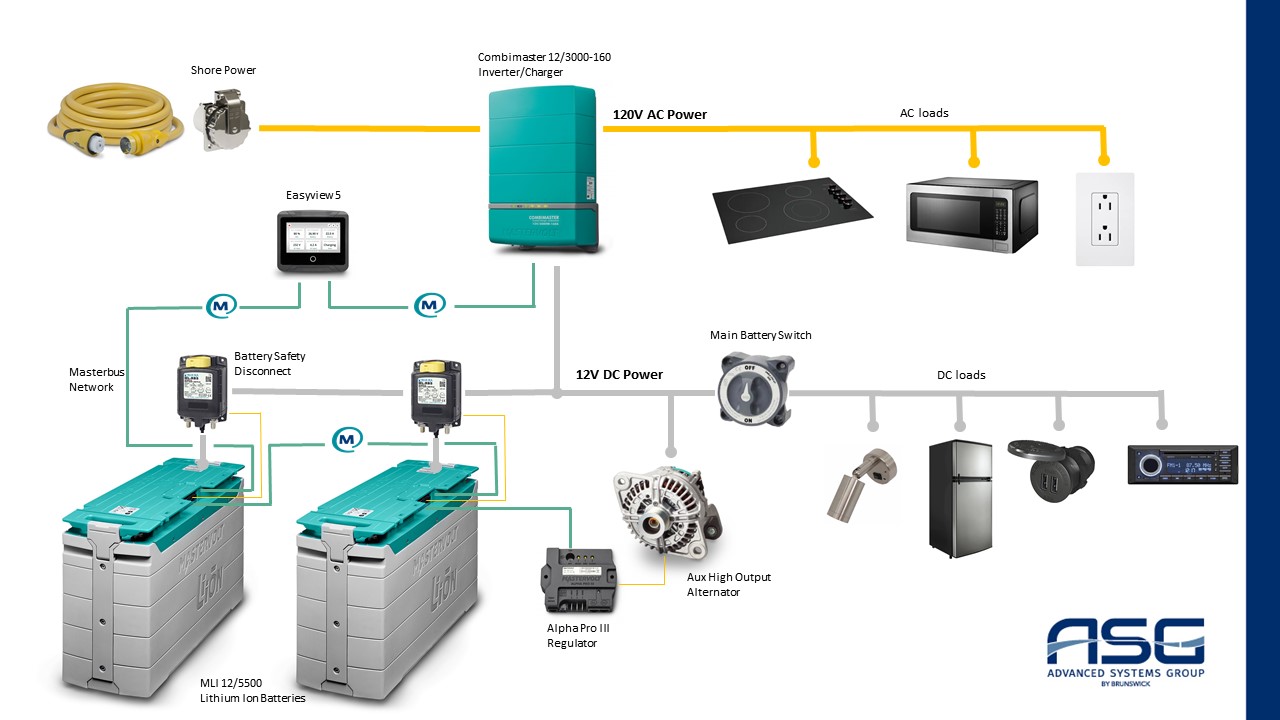 Like many boaters, I treasure the peace of a serene anchorage, but not the sound and smell of a generator. So the high energy density and fast charging abilities of lithium batteries got me interested, and eventually led to an all-Mastervolt system that should also improve my 12-volt DC house power system in many other ways. This is part one of a series detailing the reasons for that decision, the installation, and how well it performs.
Actually the install isn't finished, but when done, I'll have upgraded or changed all of the sources and storage on Have Another Day's 20-year-old house power system. The new component list is a CombiMaster inverter/charger, two 400 Ah MLi series LiFePo4 batteries, an EasyView 5 display, a 200 amp Alpha Compact alternator, and an Alpha Pro III external regulator — all from Mastervolt. So far I've replaced her original inverter and installed one of the lithium iron phosphate (LiFePo4) batteries, but I'm already seeing the fruits of my labor and investment.
Why LiFePo4?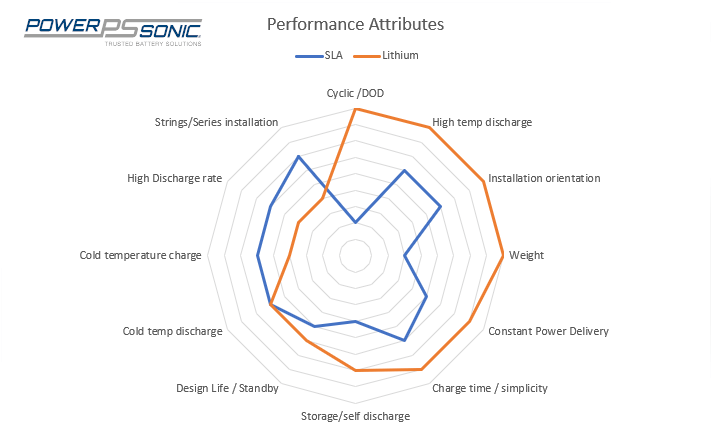 Lithium batteries — specifically the popular LiFePo4 type that is meant throughout this entry — offer boaters many advantages over the various lead-acid types (that Luis Soltero explained in depth):
High current charging — low internal resistance mean that lithium batteries can be charged quickly, and they're often rated to accept their entire capacity in an hour.
Higher energy density — they generally store double the energy in the same physical space.
Lighter weight — they weigh less than half of a comparable lead-acid battery.
Depth of discharge — LiFePo4 batteries can be safely discharged to 80% of their capacity while lead-acid batteries are typically discharged a maximum of 50% to protect their longevity.
Constant power delivery — these batteries deliver a very steady voltage until they're nearly completely discharged, even under large loads.
Longevity — manufacturers claim that lithium batteries can be used ten times more than lead-acid types, and thus last ten times longer. (And that may be longer given that many lead-acid banks die from an event like getting discharged too far.)
LiFePo4 batteries have other benefits: they are maintenance-free, can be installed in multiple orientations, and self-discharge at a lower rate. But lead-acid outperforms lithium in some ways, the most obvious being the upfront cost. An 80 amp hour, deep cycle, group 27, flooded lead-acid (FLA) battery can be purchased for as little as $80. In contrast, the least expensive reputable 100 Ah lithium I could find costs $800.
At first glance that suggest the FLA battery storage costs $1.00 per amp hour versus $8 for LiFePo4. But because only half the FLA amps are usable, so it's more like $2 per usable amp hour, while LiFePo4 usable amp hours cost about $10 due to its 80% depth of discharge. Although that still makes the new technology five times as expensive as FLA, the investment will work out in the long run if they really do last ten times as long (and you don't kill them prematurely).
But as you likely know, some lithium battery features are also safety concerns. While a subsequent entry will dive deeper into this subject, I can tell you now that a lot of research has led me to this conclusion: LiFePo4 is the safest of the lithium battery chemistries and it rivals or exceeds FLA safety, especially with the safety systems built into Mastervolt's batteries and overall power system.
Why Mastervolt?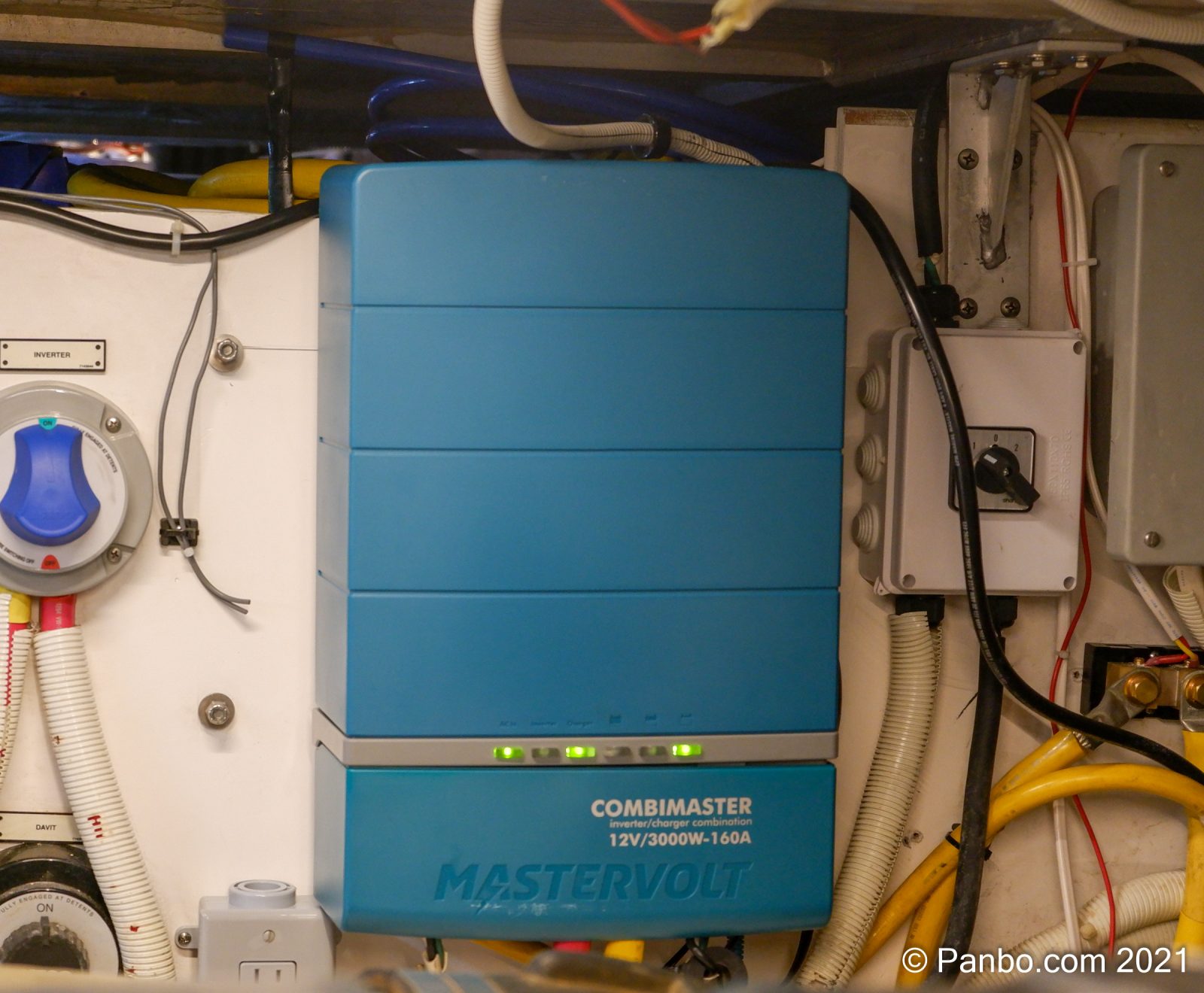 Installing lithium batteries isn't as simple as a move from flooded lead-acid to AGM or gel; on an existing boat, their use often requires modification of charging sources, circuit protections, monitoring abilities, and more. And while there were many ways I could have solved all that, Mastervolt and Victron stand out because both have developed extensive marine power product lines that include their own network protocols for deeply integrating the various components. It's darn compelling to get an advanced power system under the single warranty and guidance of a company with deep marine roots.
But Victron and Mastervolt have different strengths, and I like how the latter can even supply their own alternators. I also appreciate Mastervolt's deep lithium battery experience — as in the around-the-world racing fleet Panbo covered in 2015 — and the reduced financial pain resulting from their nice trade/test discount. (Plus, though not planned, it looks like Ben Ellison will be installing a Victron lithium system, so readers will eventually get a comparison.)
Rod Collins does an excellent job diving deep into the details of installing LiFePo4 batteries on boats. One of the main points he makes is the importance of coordination between the batteries and their charge source. Mastervolt's MasterBus (MB) communications bus enables communications between all the Mastervolt components on the boat and helps ensure that minor issues are caught before they become major issues.
Existing DC system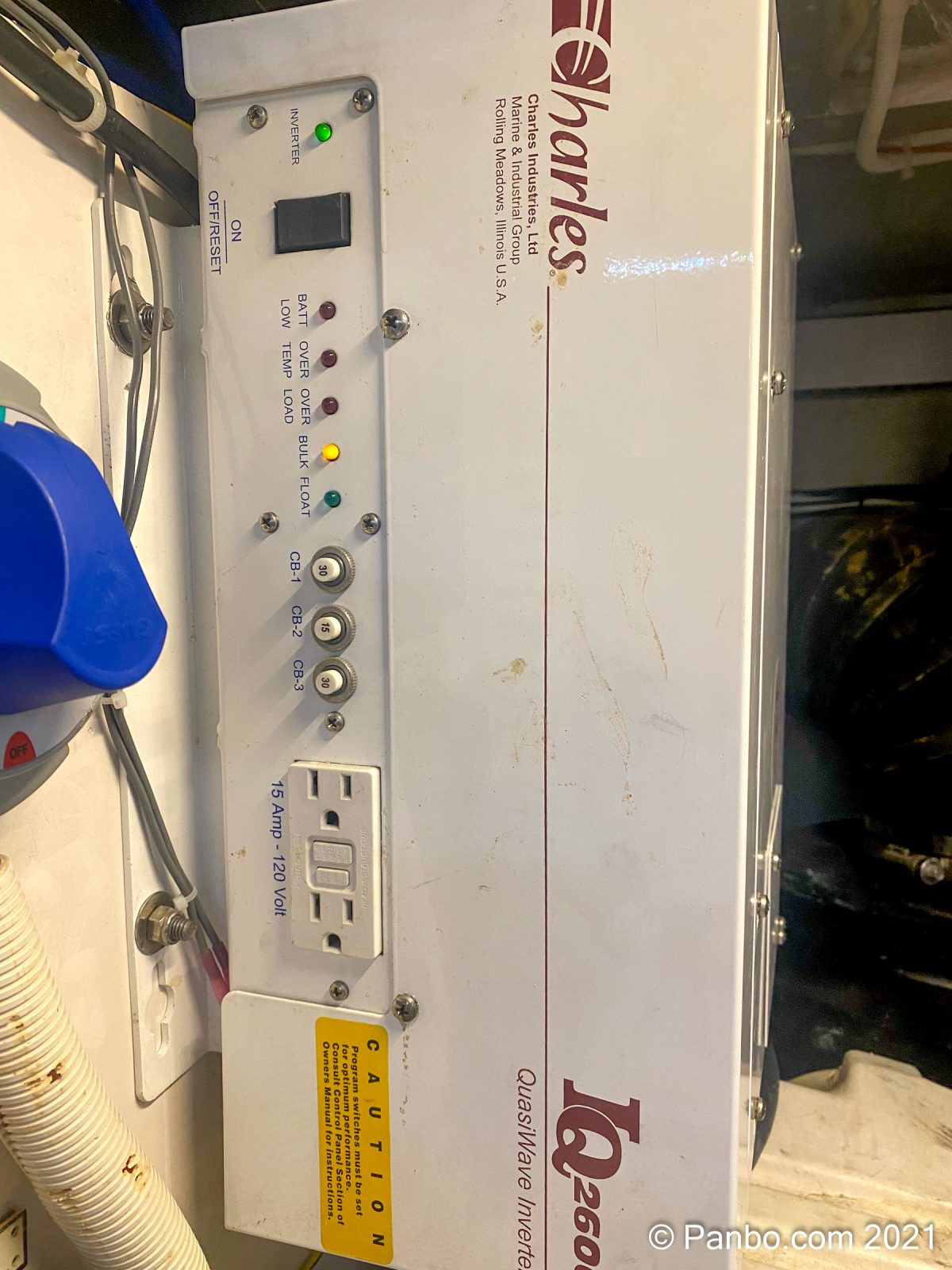 Have Another Day was built with a residential 110 AC voltage refrigerator and freezer in the galley, so they are dependent on an inverter to run from the house batteries (unless shore or generator power is available). Carver equipped her with the Charles Industries 93-ACP1226C quasi-sine-wave inverter/charger seen above at the factory in 2003.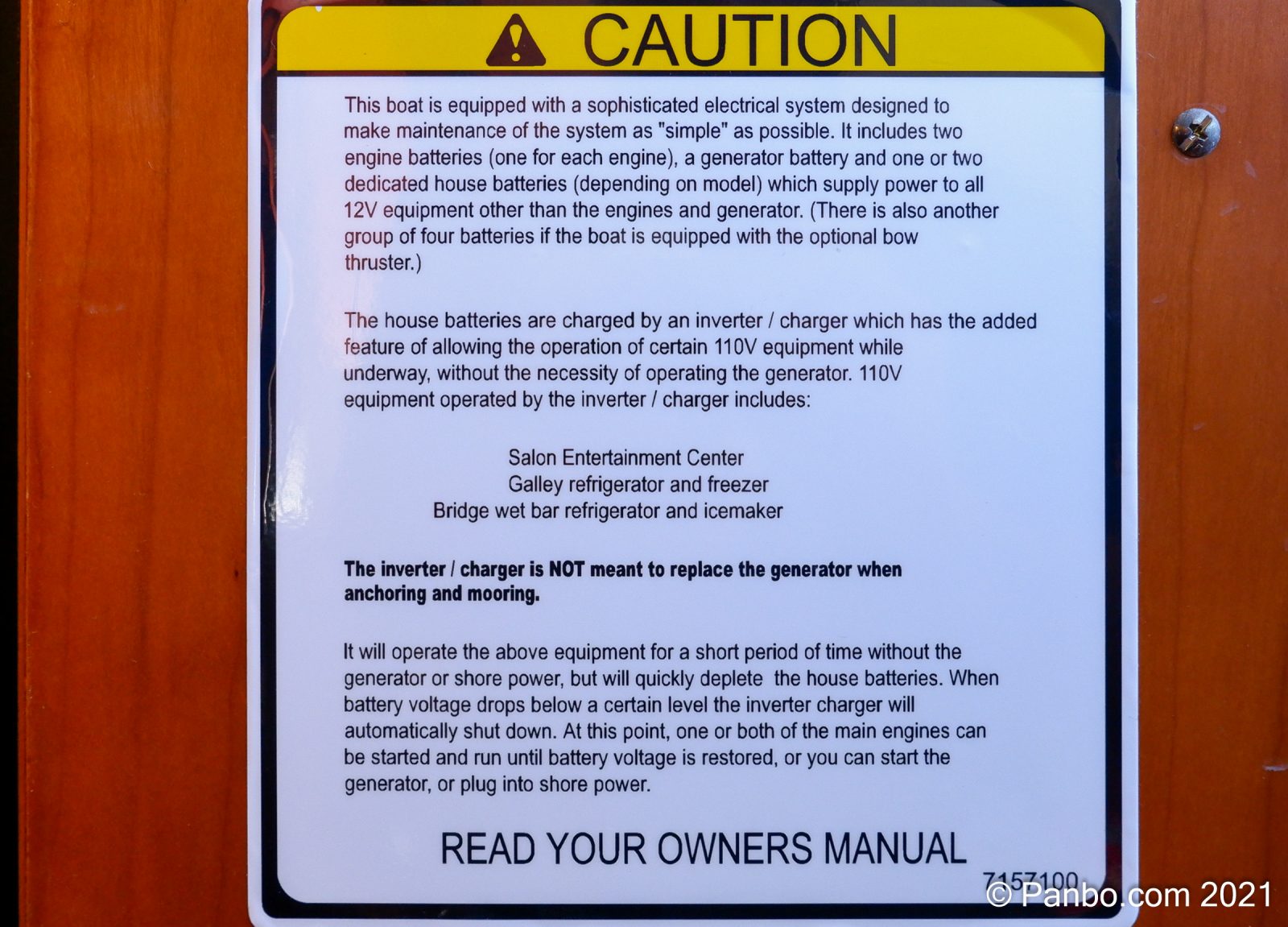 When Have Another Day was built there were many fewer options for power away from the dock, and the sticker above drives this home. Carver's advice about only powering loads with the house batteries and inverter "for a short period of time" doesn't match my desire to enjoy an anchorage in peace without the generator running. Fortunately, advances in technology since 2003 enable much better options.
The refit begins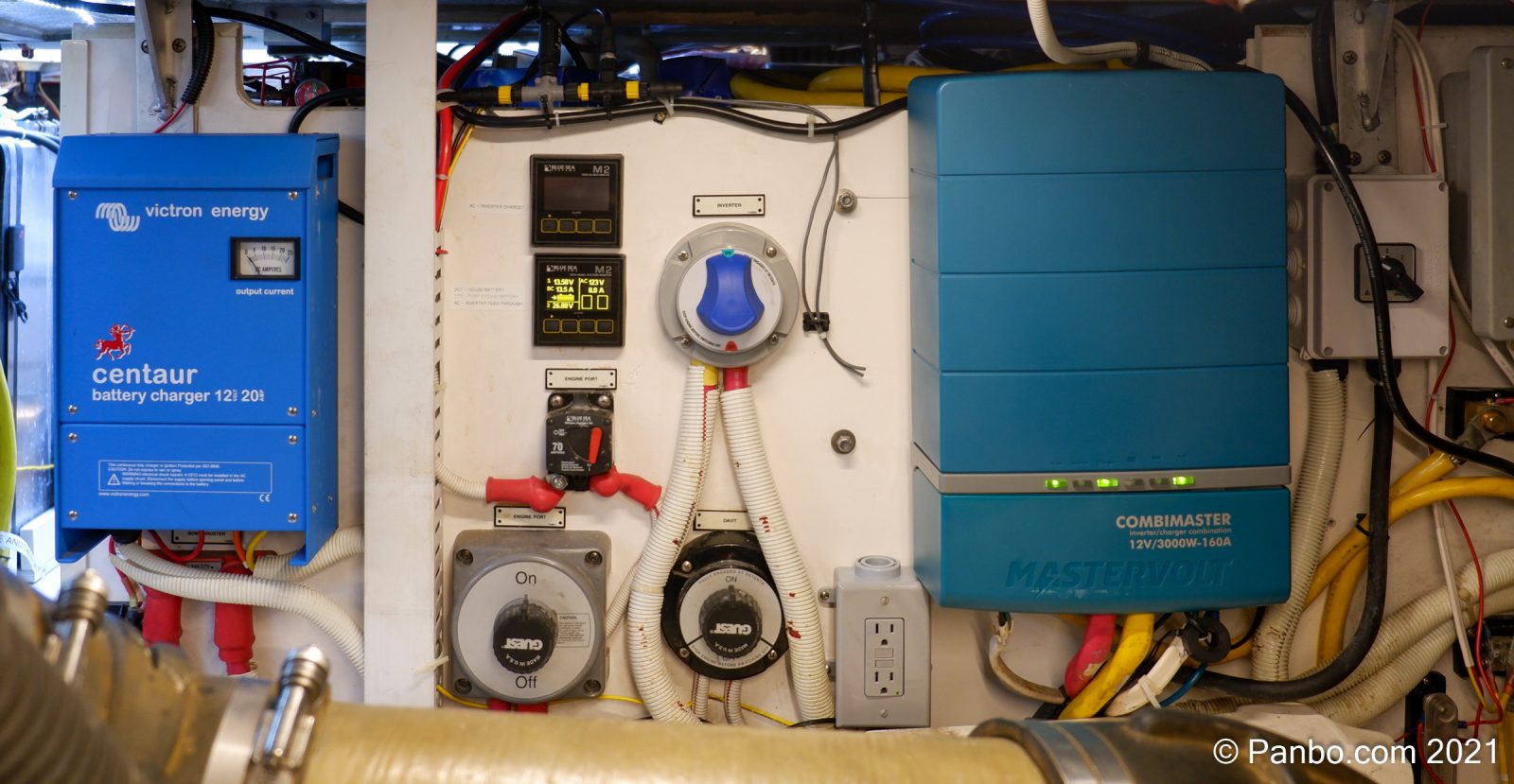 My move to LiFePo4 meant the Charles inverter/charger had to go. It was built before lithium iron phosphate power storage technology was used on boats and hence its charge profiles don't support the chemistry. The last thing I'd want to do is hurt my brand new batteries charging them with the wrong profile.
Also, the Charles had always struggled to reach its rated 120 amp maximum charge current when powered by my generator (and its modified sine-wave output never gave me much confidence either). One of the biggest benefits of these new batteries is their ability to accept extremely high charge rates and so I'm hoping that the Mastervolt CombiMaster's higher 160 amp rating and its claimed ability to reach full charge amperage on generator power will help with my goal of minimized generator runtime.
Replacing the old Charles unit quickly made the physical differences noticeable. Despite greater inverting and charging capabilities, the CombiMaster is barely over a quarter the weight of the old one, at 20.5 pounds versus the Charles it a backbreaking 79 pounds. The new inverter/charger is also a little smaller at 17.6 x 11.2 x 6.1 inches versus 17.5 x 14 x 8.4 inches for the old one. Plus, the inverter portion is rated for 400 more watts and true sine-wave output.
Enjoying the benefits of the new inverter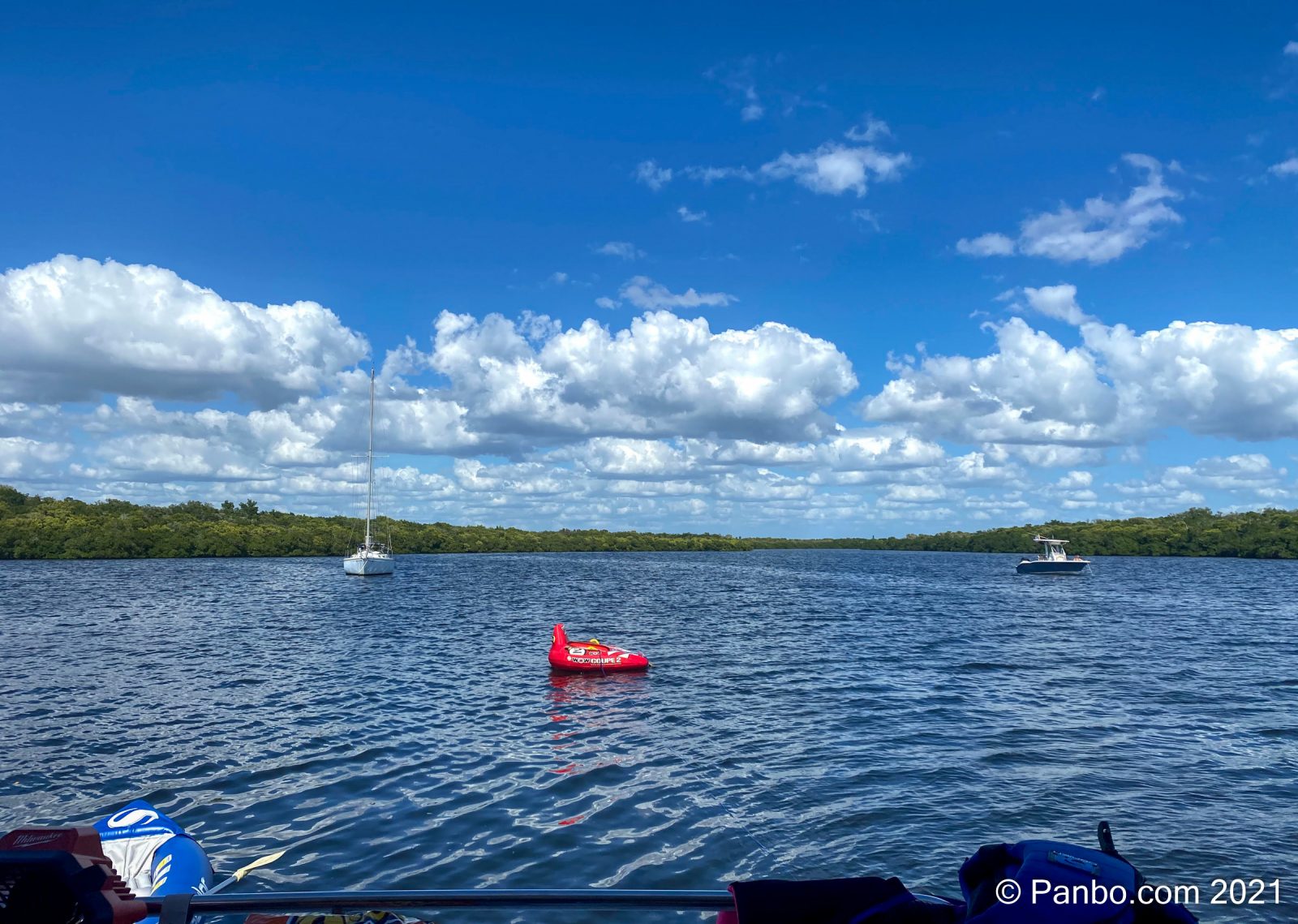 Have Another Day spent a recent weekend on anchor enjoying an unseasonably warm winter weekend in southwest Florida. But it wasn't all play; our time at anchor was also an opportunity to test out the new inverter and one battery (while logistics challenges delay the second's delivery). Even with only one 400 Ah LiFePo4 battery installed, the fruits of the upgrade tasted good.
Faster charging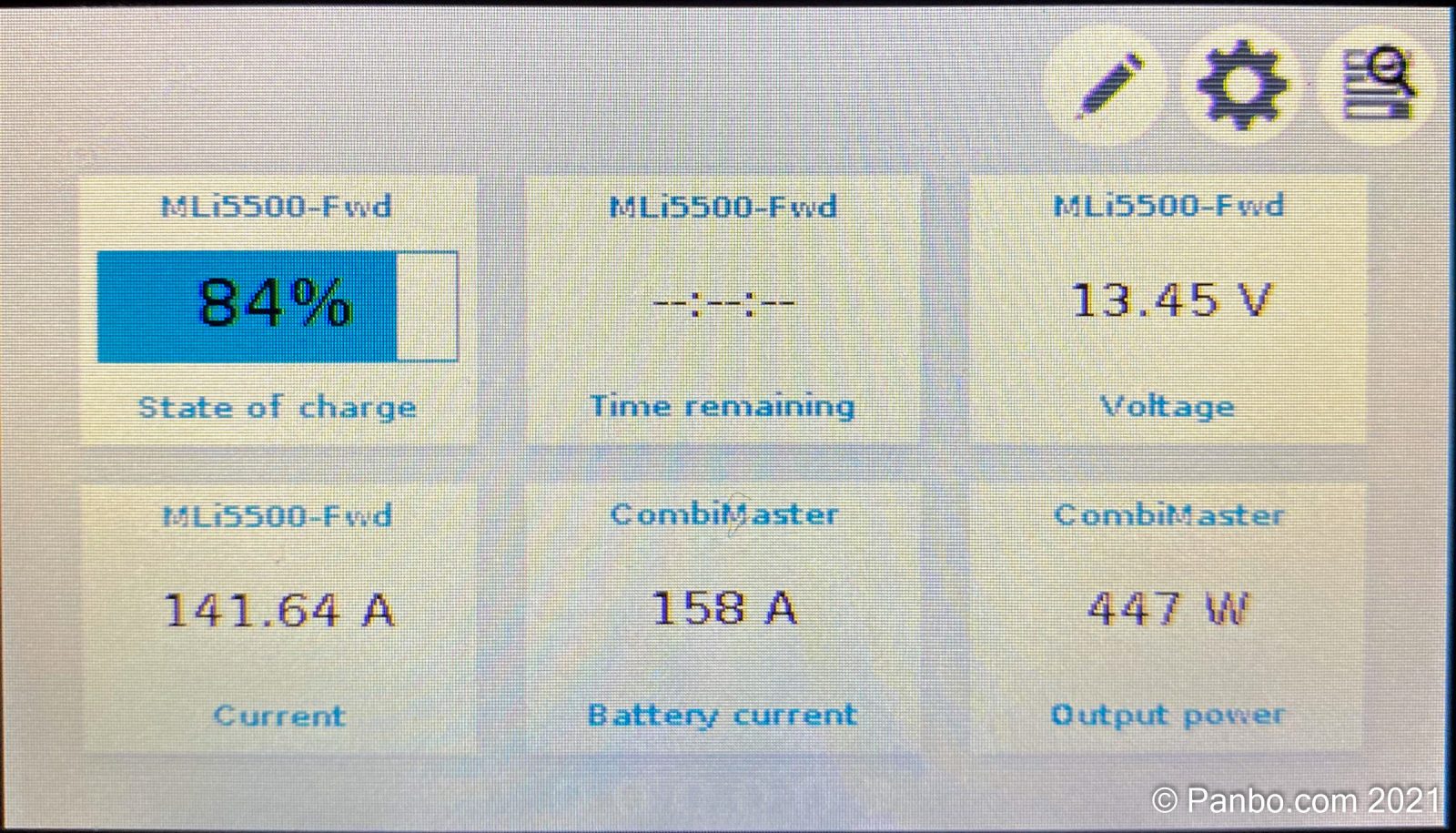 I think the CombiMaster's 160 amp charging capability is the most significant upgrade for my use. Plus, it has had no troubles delivering all 160 amps on shore or generator power as well. The Charles charger was sensitive to the frequency of the power; if it was faster than 60 hertz, the charger would output well below its rated charging current.
I'll discuss way more detail about the battery performance in a later article, but our weekend at anchor verified that the combination of MasterVolt CombiMaster and MLi battery will improve family life at anchor, when it is common for us to wake up with the house batteries down about 250 amp hours.
With the previous inverter and FLA house bank, the peak charge right after starting the generator was only 80 amps, and within an hour or so this would dip to about 60A. Because FLA batteries charge acceptance tapers significantly as they approach full charge — and charging them fully is the best way to treat them — a typical 250 Ah charge cycle would take six or more hours.
With the CombiMaster, I see steady charging around 140 amps with the full output from the inverter/charger at nearly the maximum rated 160 amps. The exact amount of current making it to the battery fluctuates as other 12v loads vary between 10 and 20 amps. The single lithium battery reached full charge in under two hours at anchor, and that's a game-changer for us! Reducing our generator runtime by two-thirds is a massive difference. Plus, knowing that I can quickly replace any energy used with a short evening generator run means we can enjoy more time without the generator running.
Less power lost
Before removing the Charles inverter I measured its power consumption and found some surprising results. The reader comments to that entry seemed to reach a consensus that most of the "missing" power was likely power factor losses, but I'm pleased to report that there are no mystery issues with the CombiMaster's power efficiency. Instead, I see around 100 watts being consumed by the inverter most of the time with some of that going to run the cooling fans and some to losses in the 120-volt to 12-volt conversion. Mastervolt says the inverter is 93% efficient and that's in line with what I've observed.
What's Next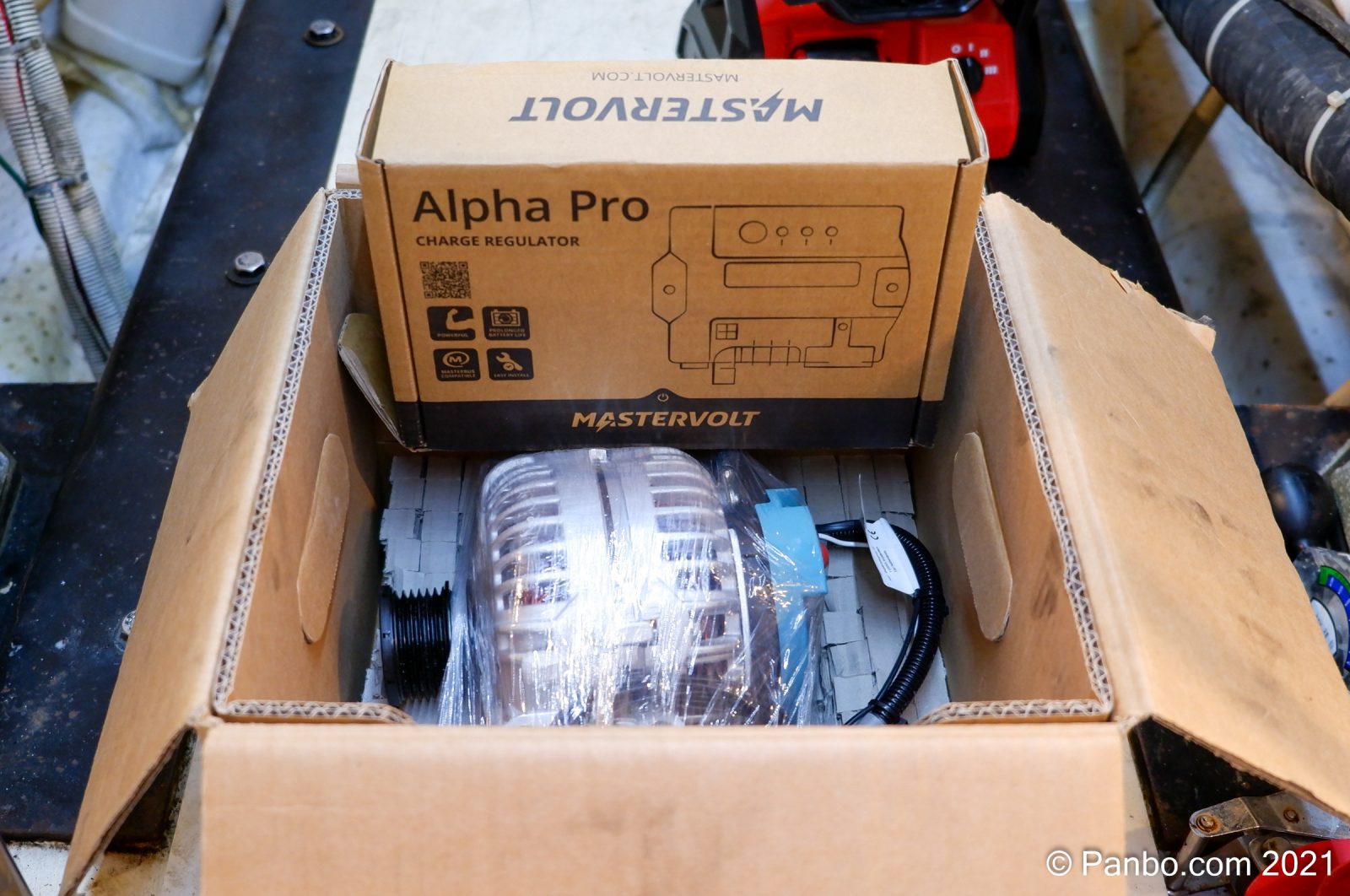 There's still more install work to do and plenty more to talk about. But, I'm going to save that discussion for future entries. I've just received the second battery and will get to work installing it. Then, I'll be able to report on the performance of the full capacity battery bank, the install of the alternator, and the monitoring and reporting capabilities of the whole system. Plus, if there are areas you'd really like to hear about, please speak up in the comments section below. I'll be sure to highlight anything you'd like to know more about.
Final thoughts
I still have a lot of work to finish up the full refit. But, if the rest of the work is as rewarding and smooth as the start I am confident I'll be very happy with the final product. Getting the second battery installed will give us enough capacity to anchor for a full day with no generator runtime. Plus, once the 200 amp alternator is installed we should be able to fully recharge the battery bank with just a few hours of cruising. As I mentioned, I'm already enjoying the benefits of the work I've done so far, but I know there are more benefits to come with the project completed. Plus, once I finish this project I can figure out where to fit Solar on the hardtop and further reduce our generator runtime.