DirecTV on water, the future is clear as mud
A lot has changed in the 25 years since KVH started making their TracVision line of satellite TV receiving dishes. But, the upcoming reconfiguration of DirecTV's satellite constellation brings more changes and a lot of uncertainty for on the water DirecTV subscribers. Hopefully I can clarify what's happening.
A recent Panbo comment expressing frustration with DirecTV's announcements caused me to do some more research and I can report the situation isn't as bad as described in the comment. But, it's also unclear what will happen. Depending on what DirecTV does the situation could improve for a lot of boaters or an already frustrating set of circumstances could get worse. Which leaves me wondering, given the number of choices for other ways to get TV aboard your boat, is DirecTV worth the hassle?
DirecTV has announced they are retiring standard-definition channels in favor of an all high-definition lineup. With this change, channels will move among their constellation of satellites and change the way some channels are compressed. Ku to Ka and MPEG2 to MPEG4
DirecTV began offering programming in 1994 with an all SD lineup compressed with MPEG2. It would be almost five years before the first over the air HD broadcasts. HD television contains more detail than SD and hence the HD broadcast streams are larger than SD. To offer more of their programming in HD DirecTV launched new satellites broadcasting MPEG4 streams on the Ka band.
The move from the previous Ku technology to Ka allowed for more programming but also required larger dishes and more precise aim — Solid Signal has a technical description of the differences. This was particularly difficult for in-motion stabilized dishes like those used on boats and RVs. Additionally the MPEG4 streams required new receivers capable of uncompressing these streams.
DirecTV began their rollout of Ka in 2005 but 14 years later there are still only a small handful of Ka capable stabilized dishes made for the marine market and the cheapest of them has a list price around $10,000. This is because the much smaller target in space requires higher precision stabilization and tracking in the dish.
What does this mean for me?
After consulting with both KVH and Intellian to try and figure out what this will mean for boaters, the best answer is that nobody but DirecTV knows for sure and they're not saying. DirecTV is going to continue to use the 101 degree Ku satellite — the main satellite that provides SD programming today — to provide some programming but they haven't said what programming.
There's reason for hope that these changes will improve on what's available to boaters today. DirecTV has quite a few large contract customers with Ku only equipment including busses, airlines, trains and government agencies. These users (who have far more influence than the small number of marine subscribers) will hopefully push DirecTV to offer a cross-section of the core programming on the 101 satellites in HD. I'm told there's room for as many as 30-50 HD channels on 101, which might cover the most popular of DirecTV's programming.
Why all the white space top and bottom?
If you have a KVH M1, M2, or M3 onboard your boat this conversion will be more painful. These systems are bundled with KVH's M10 below-decks unit. The M10 is an SD receiver and provides control of the dish. Because the M10 is SD only and doesn't support MPEG4 it won't be compatible with the new streams once DirecTV moves to them. The one wire cabling system on these units is no longer supported so the option to just upgrade the below decks unit really isn't viable. So, unfortunately, owners of the smaller M-series units will need to replace them. KVH has a rebate offer and some more information available.
NOTE: If you currently have an SD receiver active on your DirecTV account do not de-activate that receiver unless you are certain you won't need it again. DirecTV has said they will not activate or reactivate any SD receivers going forward.
Owners of KVH's HD-series (see Panbo coverage) and Intellian's S-series (also covered on Panbo) Ka capable dishes will continue to receive the same programming a home user does. These units see the full constellation of DirecTV's satellites and receive in both Ku and Ka.
Alternatives
Without certainty about what will be offered from DirecTV I think it's a hard time to make a significant investment in equipment to receive DirecTV's programming via satellite. AT&T, DirecTV's owner, is rolling out quite a few streaming TV services and has been testing an all streaming version of DirecTV with a set-top box, not to mention the myriad streaming choices out there like Hulu, YouTube TV, Playstation Vue, and many others. But, any streaming service will require a robust internet connection and that you be within range of either a shore-based WiFi network or cellular coverage.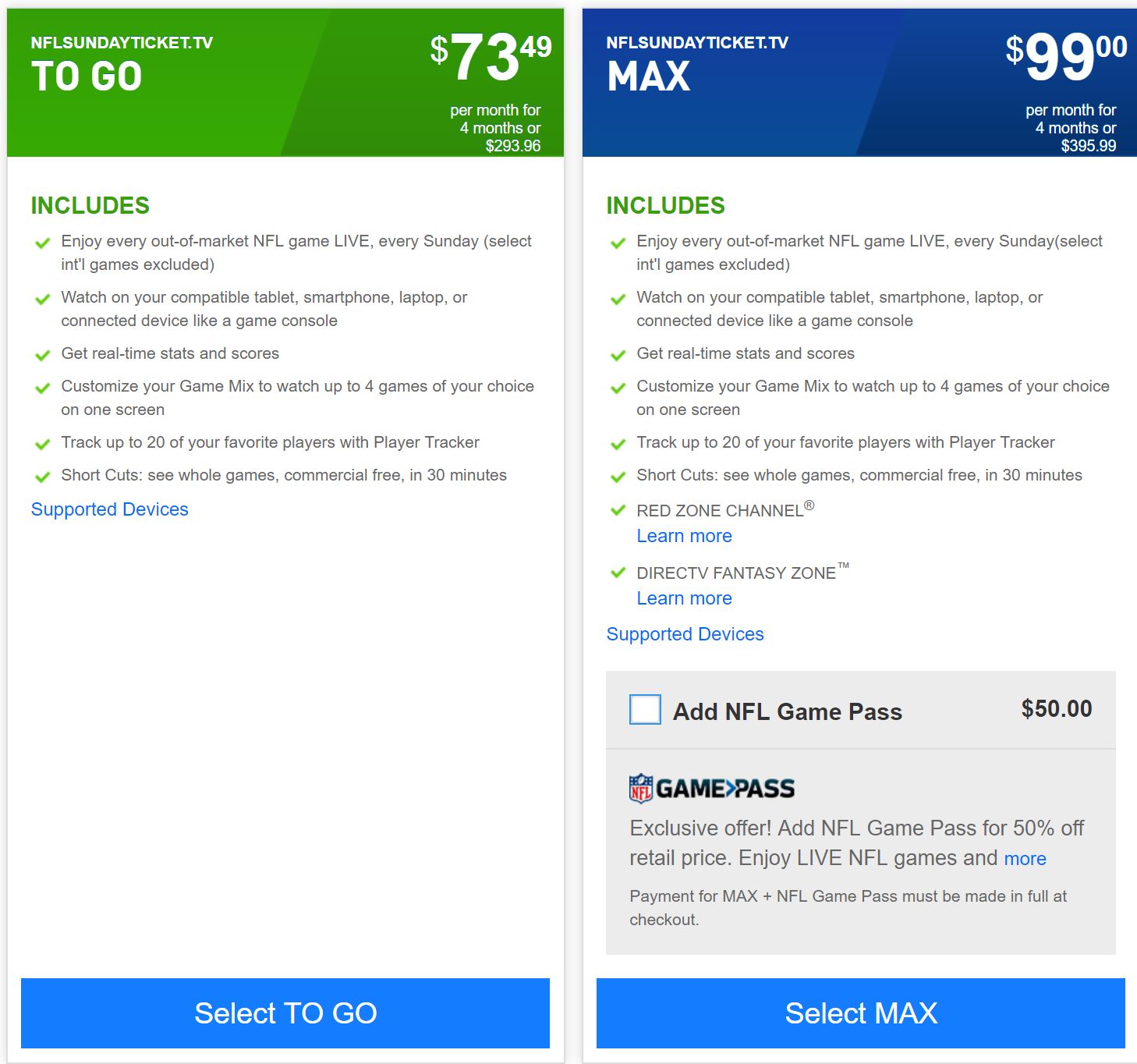 Additionally, if you currently own a Ku dish you should be able to use it to receive Dish Network's programming. Many boaters have chosen DirecTV over Dish in large part because of the NFL Sunday Ticket. Sunday Ticket is now available in a streaming option. Dish offers an all HD lineup but with the caveat that the dish has to move to point to several satellite locations. This means that all TVs on the boat have to watch programming on the same satellite which can lead to odd user experiences. However, with the uncertainty from DirecTV it might be time for another look at Dish's offerings.
Final Thoughts
If you have a Ku dish on the roof I think the best approach is to wait and see what happens. It's unclear how quickly any changes will be made. DirecTV has already missed several of their stated dates and the complexity of any moves makes it likely that pattern will continue. On the other hand, if you are contemplating purchasing a new dish to be used with DirecTV, I believe the only sensible choice is to purchase one capable of receiving Ku and Ka signals. Unfortunately, that comes with a substantial price tag that might make the streaming services a lot more attractive.