Fast Find PLB breakthrough, and SPOT/BoatUS team-up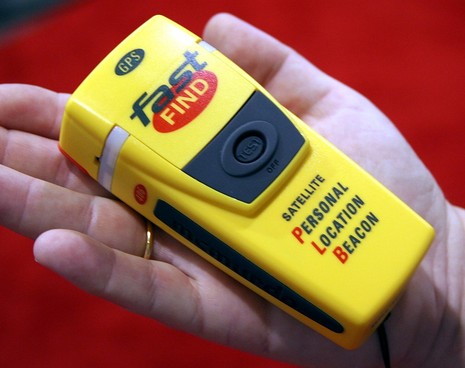 Smaller, better, cheaper! McMurdo's new Fast Find 210 PLB is just a bit over four inches long (my model has small hands), but features not only a 50 channel GPS but also an SOS flashing LED. And it will probably retail for under $300. I say probably because it is not yet FCC approved, therefore not yet for sale, and McMurdo's US distributor Revere Supply is hence reluctant to quote prices. But I've heard the breakthrough $299 price from several sources, including PLB maven Doug Ritter, who's put up some good comparative dope. Remember that ACR also has new PLBs in the works and both companies are now also clearly competing with SPOT. I think we've got us a good-for-consumers product battle going on!

SPOT, in fact, is starting to put more emphasis on its non-emergency features–because that's what consumers are responding to–but it's not for nothing that one of Fast Find's marketing claims is "subscription FREE and does not rely on any commercial call centers." Meanwhile SPOT just announced a relationship with the BoatU.S.Towing Service that sounds good. For very little premium, a SPOT subscriber can add a BoatUS Towing subscription and use the SPOT Help button to summon such aid. In many cases that could be easier and more reliable than calling by cell or VHF and trying to describe your exact location when things are amiss. A current BoatUS member will be able to add the SPOT notification service for $10 a year.
SPOT had already announced a similar partnership with Roadside Assist in January, and apparently it will be possible for a SPOT owner to go to his/her Web account and switch the Help button from one service to another. I think, though, that using either service means that a SPOT subscriber loses the ability to customize his/her Help message and send it to a custom list of email and text message addresses, as you can see below on the SPOT that Panbot Russ Irwin is currently testing in the Caribbean. You can also see that Russ hasn't changed either the Help or OK default messages and hasn't added any new message recipients beyond the ones I set up for him. I do know via a few OK messages sent yesterday that he just sailed from the BVI to St. Martin, but I'm beginning to think he's having too much fun to geek around with this stuff.