Full duplex wireless headsets, truly marriage savers
I've often heard wireless headsets referred to as marriage savers but before cruising full time I didn't realize the accuracy of the nickname.  Now after several years of regular use, I wouldn't want to cruise without them.  But there are multiple brands and types of headsets, and two we've used extensively each has its own strengths and weaknesses.
Before getting into the details, I'll explain when the headsets became important to us. Early on, it was fairly easy to tie up at our home slip in Chicago with dock lines preset and a well-understood plan, and unfamiliar docks were definitely the exception. But when we began cruising, nearly every docking was at a new slip and frequently prone to last minute changes. Chaos sometimes ensued.
Have Another Day has a stern docking camera with a good view of the swim platform and a microphone in the camera.  That microphone allows me to hear my wife, Laura, when she's standing in our cockpit and frequently a dockhand standing near the stern.  This could lead to dialogs that went something like this:
Dockhand to Laura:  Do you want this line cleated off?
Laura (looking at the camera): Do you want the line cleated?
Me (in a fairly normal voice):  Yes
Laura: Ben, do you want this line cleated off?
Me (in a louder but still not shouting voice):  Yes
Laura (in a more insistent tone): BEN, do you want this line cleated off?
Me (in a full shout):  YES
Laura (in an annoyed tone):  Okay, but you don't have to yell…
After a few of those exchanges, the need for better communications was clear.  With a little research, I determined that there are two companies with strong products to suit our needs.
Eartec UltraLITE

The Eartec UltraLITE headsets use DECT 6.0 — the standard developed for cordless phones that finally made them work reliably, if you remember those — in the 1900mhz frequency range.  The UltraLITE headset is available in single and dual earcup designs depending on the user's preference and up to five headsets can be connected to each other for full-duplex communications between all headsets. Full-duplex is the ability to both talk and hear the other person at the same time, unlike some alternatives like VHF handhelds.
Each UltraLITE system consists of one master headset and up to four remote headsets, and the master must be powered up for any headsets to be able to converse.   Eartec offers their headsets in bundles with varrying configurations of single and dual ear-cup ranging from $385 for a two person, single ear-cup system to $1,020 for a five person, dual ear-cup system.  All configurations include batteries, charger and a carrying bag.  If more than five headsets are needed an Eartec Hub can be used which allows up to 9 headsets to converse.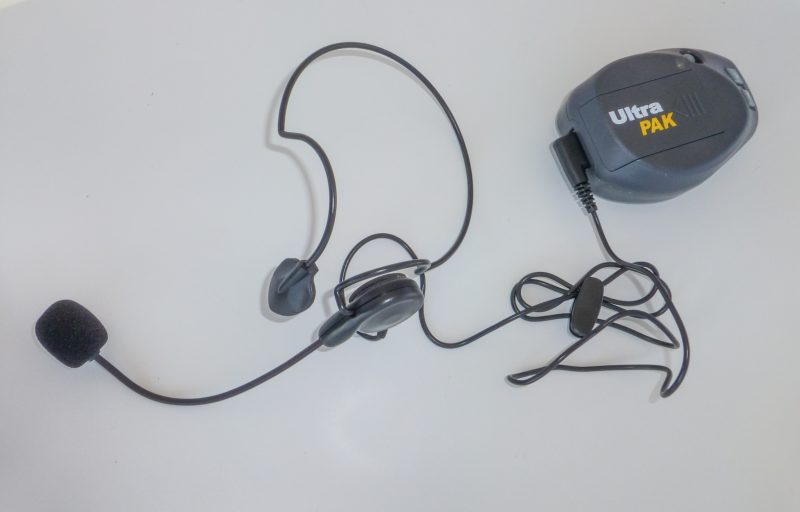 Ultralite self-contained headsets can also be paired with the ULP1000 beltpack which supports a number of corded headsets.  UltraLITE and beltpack headsets have an advertised range of 400 meters in open areas.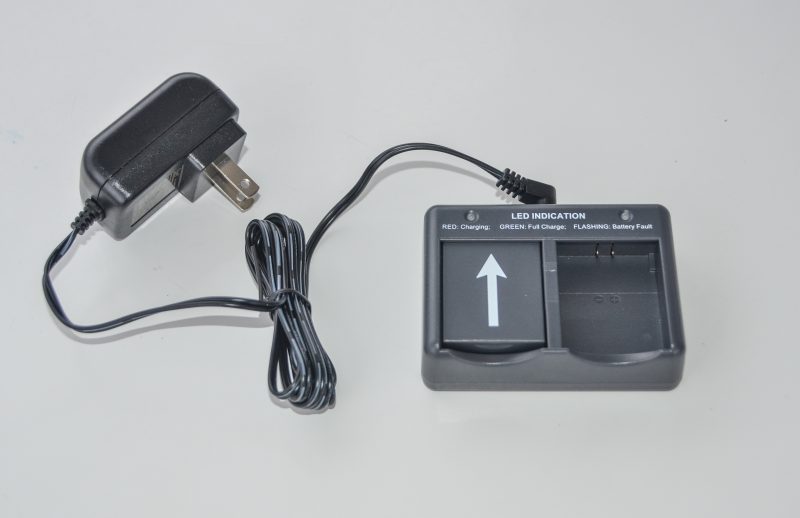 The headsets and beltpacks all use a common lithium-ion rechargeable battery back.  Eartec includes either a 2 or 8 battery charger based on the number of headsets in the bundle ordered.  Additional chargers are available to charge either two ($50) or eight ($80) batteries at a time.  Eartec says each battery lasts 6 hours on a charge.
Sena Headsets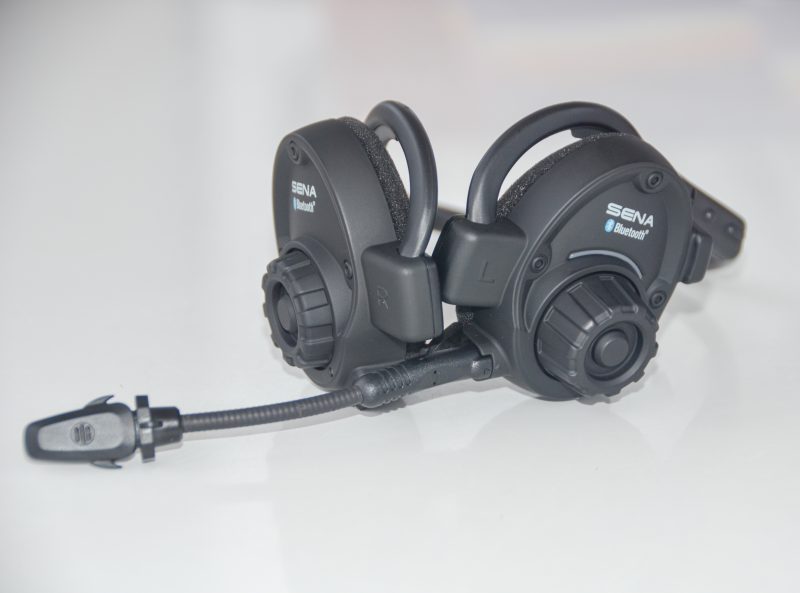 Sena's line of headsets use Bluetooth to connect to each other and also to mobile devices.  So, in addition to being used as an intercom, the Sena headsets can be used as a Bluetooth headset for phone conversations and as stereo wireless headphones to listen to music.  Sena's headsets can support up to four parties in an intercom session.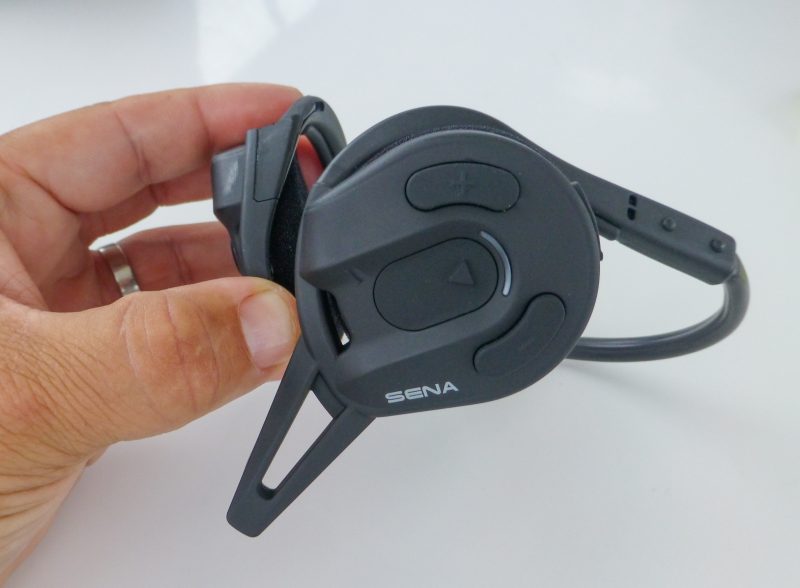 Sena has four different models two lightweight models and two more rugged and water resistant models.  The $150 Expand with a short fixed microphone is the lowest priced model, the $180 SPH10-10  adds a flexible boom microphone, a jog wheel to control it and a wired auxiliary input.  The more rugged Tufftalk series has sound deadening capabilities for high noise environments and also have FM radios built in.  The $250 Tufftalk Lite is the entry model, while the $400 Tufftalk is the most rugged and heavily built of the lineup.
Sena says their headsets have a range of up to 800 meters in open areas.
How do they compare?
Whichever headset brand you choose you won't go wrong, but the two companies'  products have quite a few differences and you may find one brand fits your needs better than the other.   Overall, I've found the audio quality to be higher on Eartec's headsets.  The Sena's audio quality is perfectly acceptable (I would equate it as similar to telephone call quality), but the Eartec's quality is really good.   But then again, Sena's ability to make or take phone calls –like maybe with the marina office– or listen to some soothing music in the background may be more valuable to you.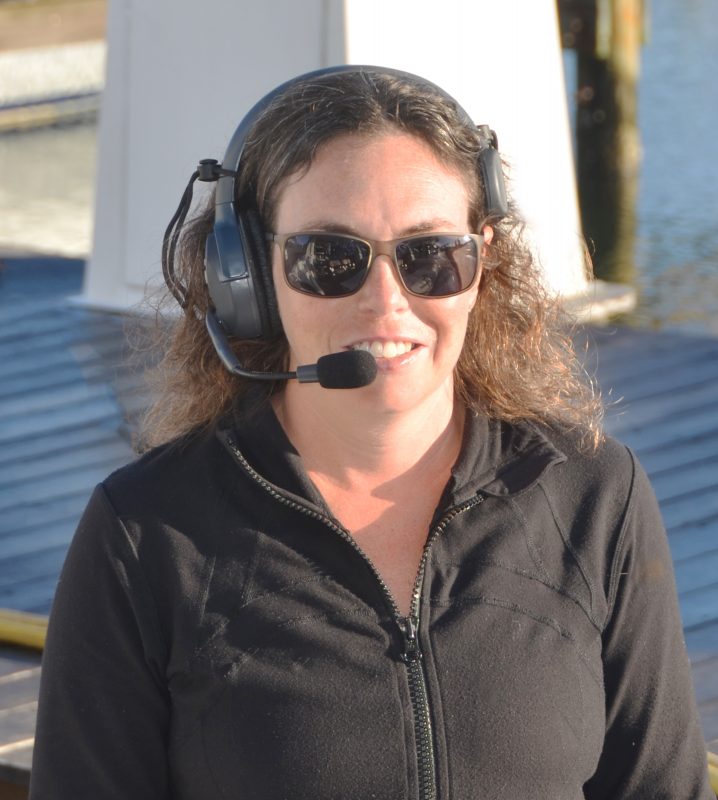 All of Eartec's self-contained units (those without a separate belt pack and headset) are over the head style and come in a single headband size.  I have an abnormally large head and hence have had no troubles with UltraLITE staying on my head, but my more normal wife has found that if she leans forward too far the headset slips off.  The Sena's Expand and SPH10-10 are both behind the neck style which seems to better fit smaller heads.
The Eartec units are a little simpler to get connected for conversations between more than two headsets.  UltraLITE headsets ship be paired to a master unit and can all be used together as soon as they're powered up.  The Sena headsets will automatically establish a two-party conference On power up, but each additional headset has to call one of the active pair to join the conversation.  This isn't hard to do — it's initiated with a simple button press — but it's another step that must be completed before everyone is talking together.
The Sena units are only available in dual-ear designs with both ears covered.  In docking situations, I would prefer to have one ear uncovered to be able to hear what's happening around the boat as well as what my crew is saying.  Eartec has models with both single and dual ear cups.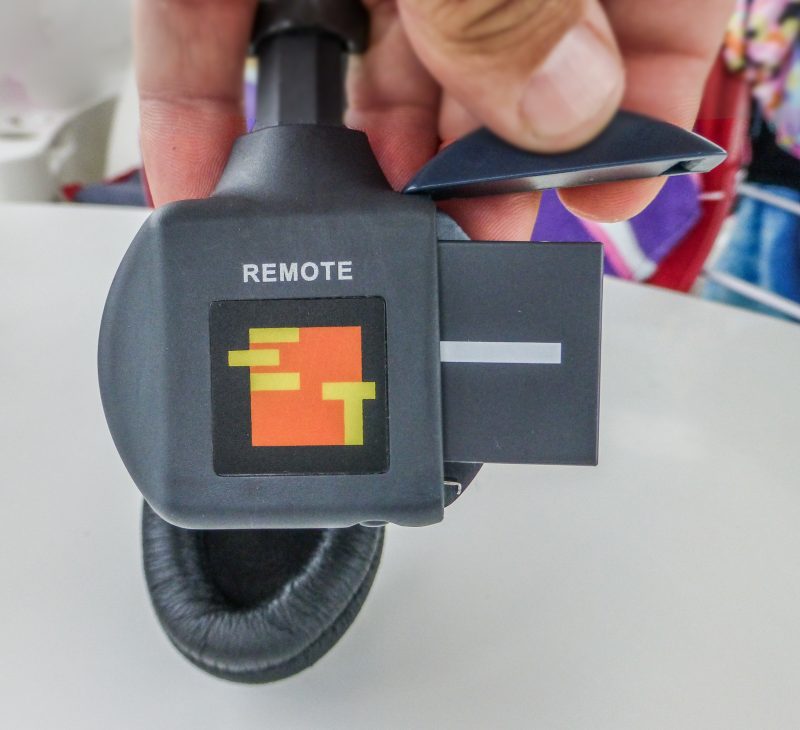 I found the battery life on both brands' products to be plenty long.  Typically a charge will last many docking operations as long as everyone remembers to turn off their headsets afterward.   Sena uses built-in lithium-ion batteries that charge with a standard micro-USB cord while Eartec uses removable lithium-ion battery packs and separate chargers.  Each approach has its advantages.  USB charging means you can use cables which are likely around, but if the battery is dead the headset is out of business while it charges.  Eartec's removable batteries require a proprietary charger but you can just swap in a fresh battery to replace a dead one.
Although the Sena headsets have a longer stated range, in my testing I found the Eartecs to work over greater distances.  The Eartecs both went further before audio began to break up and worked a greater distance before the audio became so garbled it couldn't be understood.  Both headsets provide real-world range of several hundred feet with good quality and working through multiple decks into the engine room has never been a problem, so I don't think range will be a major factor for either company's headsets.
This summer while navigating a challenging area Laura used our dinghy to lead Have Another Day through the shallows.  We've done this before with two-way radios but with headsets we were able to comfortably converse without breaking concentration or taking hands off the vessel controls for the radio.  We also frequently use the headsets in a lock and while performing maintenance tasks in the engine room that requires someone at the helm.
We have been thrilled with the difference full-duplex headsets make while docking.  Instead of minimal communication at a yell, we are able to carry on conversations in a normal speaking voice and calm tone.  Docking can be stressful and nothing gets my stress up faster than having someone who can see part of the boat I can't yelling something I can't make out.  I'm left to wonder: Should I stop?  Should I throw the boat in reverse?  Should I keep going?   With headsets, I know the difference between "someone fell in so stop everything" and "oh look, a dolphin."