Furuno FR10 And FR12 Radar Displays Prove Standalone Electronics Are Alive And Well!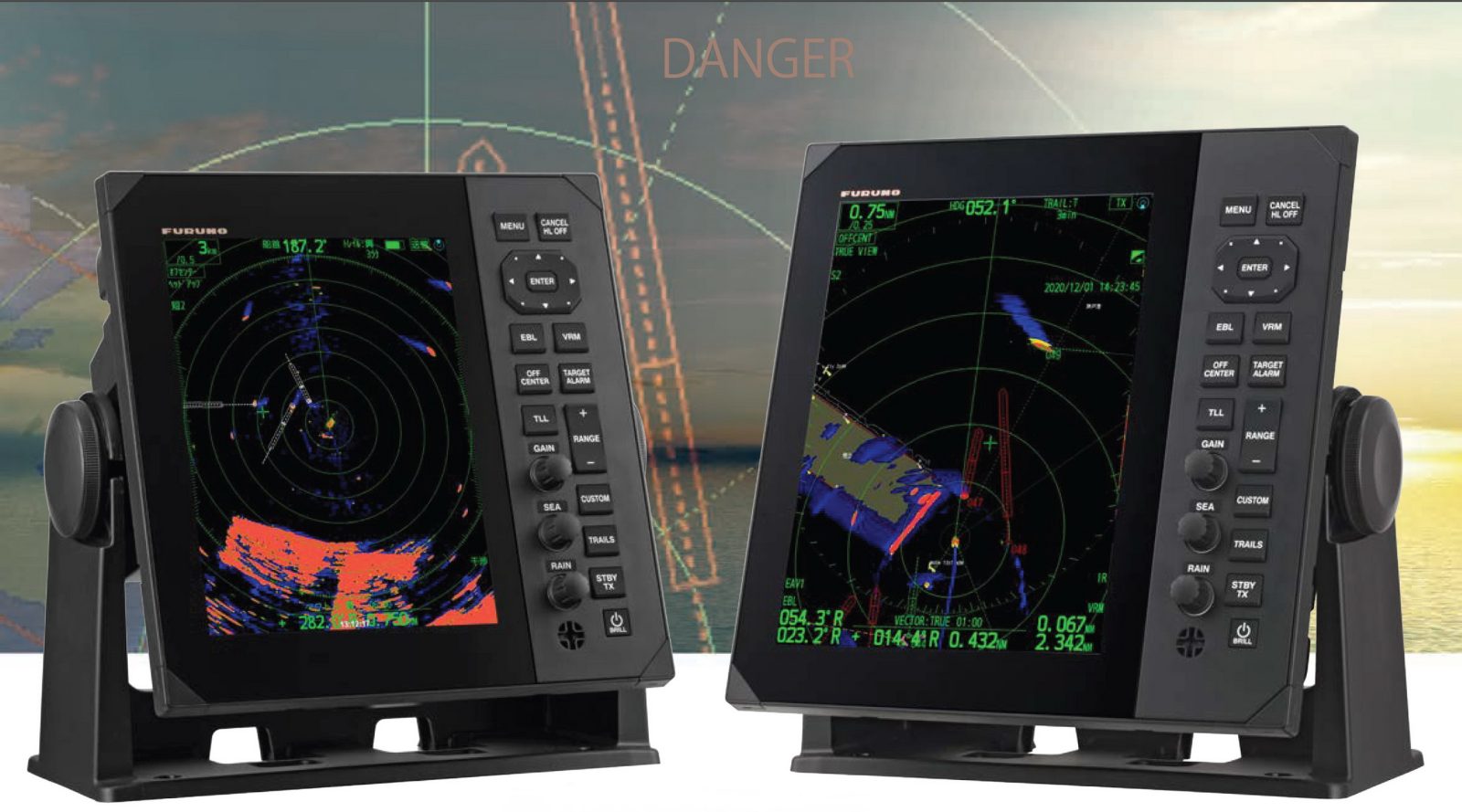 Camas, WA – With the lion's share of industry attention focused on Multi Function Displays (MFDs), standalone electronics often take a back seat in the press. However, Furuno knows that standalone Radars still have their place, especially on commercial vessels. With that in mind, Furuno has unveiled a new series of standalone Radar Displays with options tailored to meet the needs of nearly any vessel. The 10.4″ FR10 and 12.1″ FR12 Radars are designed for use with Furuno's award-winning DRS antenna series. The best part is that you can choose from Solid-State Doppler (NXT) or traditional X-Band Magnetron (X-Class) antennas!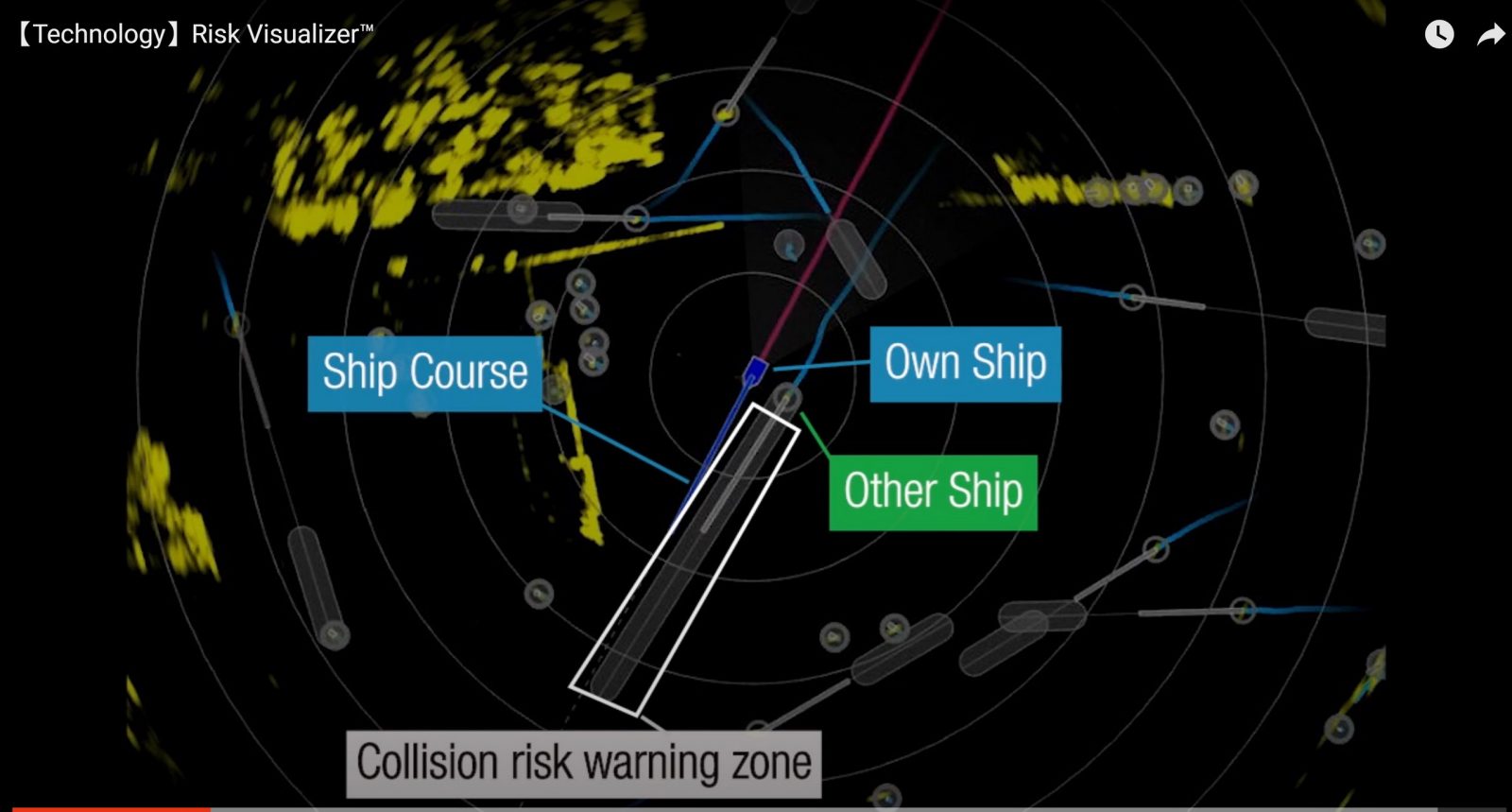 Furuno's newest feature, Risk Visualizer, is a unique function of the FR10 and FR12 Radars that provides a visual representation of potential collision risks of approaching objects 360° around the vessel. Risk Visualizer assesses all vessel movement around you, unlike CPA/TCPA alarms which indicate only the risks visible on the ship's current course. Dynamic icons are automatically created for the 20 targets that represent the highest probability of collision. Using data from own ship and the target's AIS information when available, Risk Visualizer ensures you will have the information you need to maintain safe distances when passing. In this way, Risk Visualizer helps you plan the safest course and regulate your speed according to vessel traffic.
Also included are many DRS Radar features such as Fast Target Tracking to immediately display a vector line indicating the target's speed and heading. When connected to an NXT Radar, solid-state features are unlocked, such as Rain Mode, RezBoost Beam Sharpening, and Target Analyzer to instantly identify hazardous targets. Custom AIS presentation, flexible anti-clutter controls, and a stern-up presentation are all available. For tug and push boats, you can quickly create and call up a barge mark. The length and breadth of the total barge size can be displayed as a simple rectangle on the Radar display. Up to five rows of barges and nine barges per row can be shown. Plus, with the optional RP (Radar Plotter) board, the FR12 can display Radar echoes overlaid onto MapMedia charts. They can also show Marks and Lines created on a networked GP3700 GPS Chart Plotter.
The FR10 and FR12 feature bright, color LCDs and ergonomic key panels designed for simple operation, which can be matched with any of the dome or open-array options from Furuno's award-winning NXT (Solid-State) or X-Class (magnetron-based) DRS series of Radars. Each unit features both NMEA0183 and NMEA2000 data networking capabilities. You can plug in a USB mouse for remote operation, and you can even connect it to an external monitor via HDMI to use as a remote display.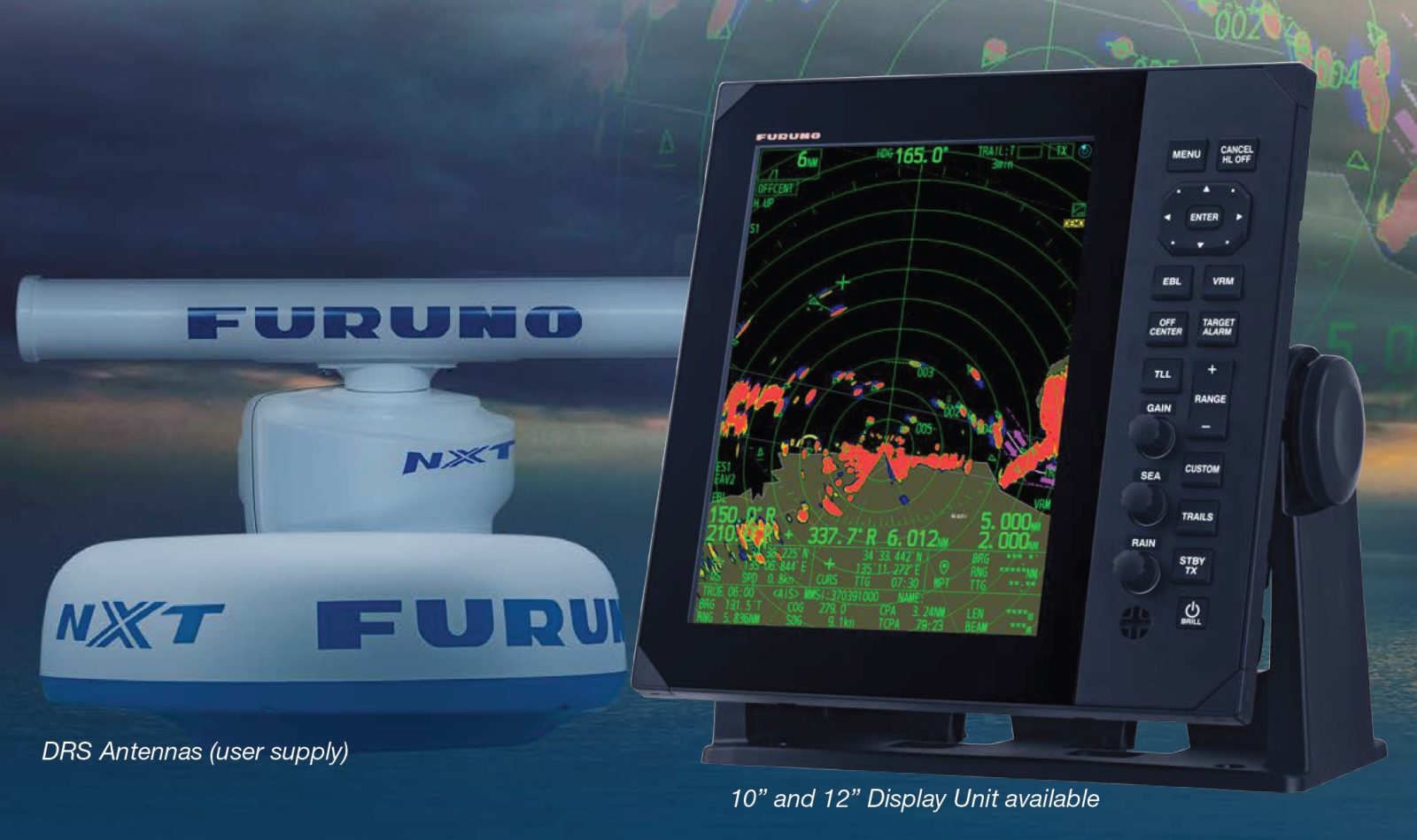 DRS Radar Options
Furuno's NXT series are Solid-State Radars with pulse compression and Doppler frequency shift-sensing technology. Solid-State Radar does not require a magnetron to generate a powerful pulse, so there are no consumable parts to replace, and performance will not degrade over time. Furuno's magnetron-based X-Class Radars continue their long-standing tradition of robust commercial-grade sensors at a very reasonable price. With X-Class, fishermen, cruisers, and workboat captains alike can experience the value of advanced features with improved short-range and impressive long-range target detection. Both the NXT and X-Class series offer a variety of antenna options from domes all the way up to 6-foot open arrays.
Furuno has always been the industry standard for marine Radar, raising the bar for technologies that shape the way we 'see' vessel traffic on the water. It's why Furuno Radars have won more awards than any two manufacturers combined. For more information on these advanced Radars, contact your Furuno dealer, or visit them on the web at www.FurunoUSA.com.