Garmin GPSMap 943xsv hands-on, X3 delivers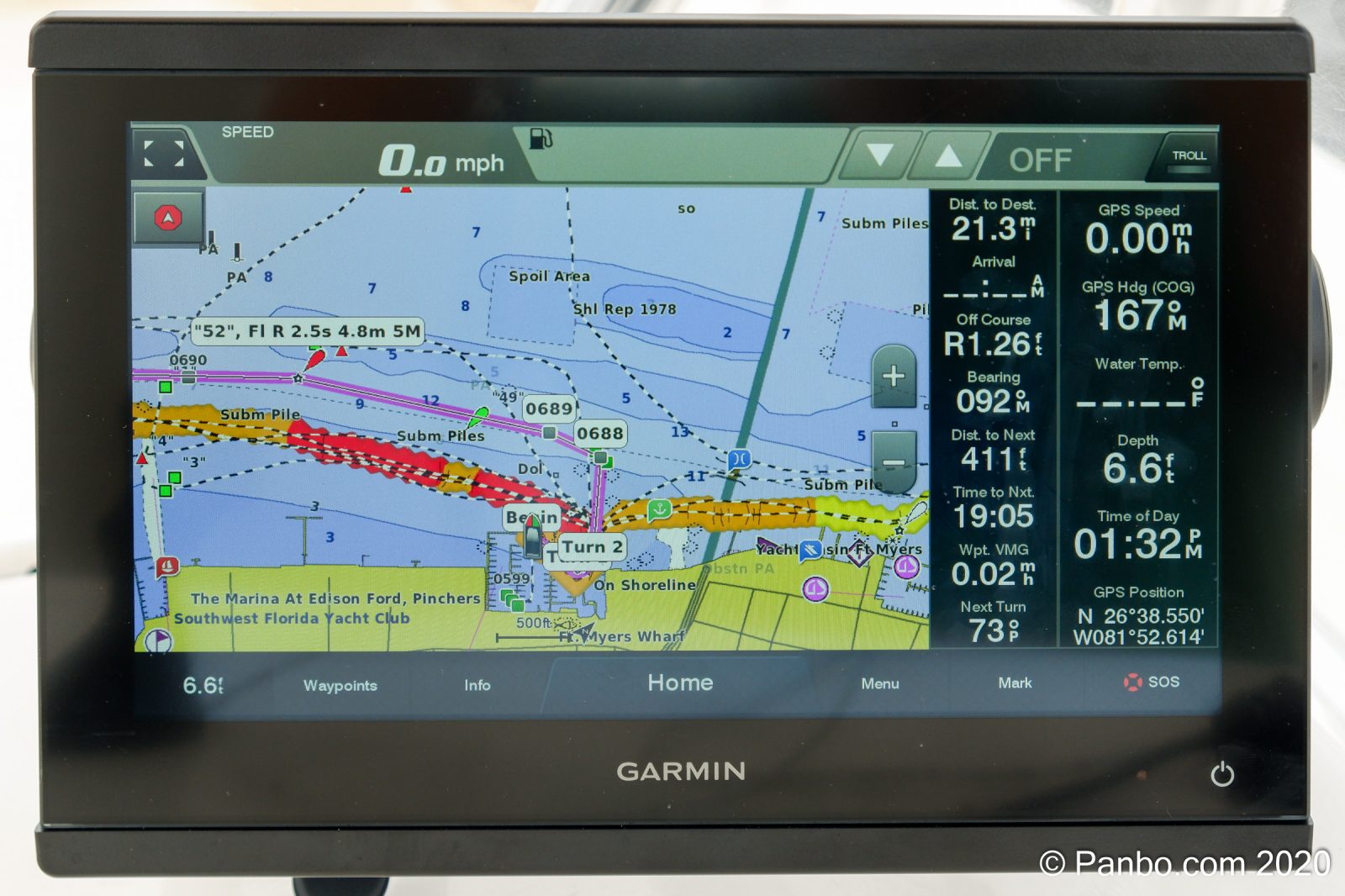 Last November Garmin announced new X3 versions of their mid-tier 7, 9, and 12-inch GPSMap multifunction displays (MFDs), claiming higher resolution displays, twice the processing power, and more features compared to the X2 models they replace. I installed the GPSMap 943xsv — the "3" is what's new, while "xsv" indicates all the sonar processing built-in — and can report that it works well. And I remember how responsive an X2 series 1242xsv was. I expected an X3 to be an improvement on an already highly capable unit, and I wasn't disappointed.
What's new?
The major hardware changes for the new 7×3, 9×3, and 12×3 MFDs include increased screen resolution for the seven- and nine-inch models, faster processors, the addition of a J1939 engine data interface, and a new design with slimline display borders and edge-to-edge glass. The design makes the X3 MFDs smaller than the units they replace which means they may be able to replace smaller displays. Plus, in a first for Garmin, there are retrofit kits to go from X2 to X3 displays.
The screen resolution on the seven-inch models has increased from 800×480 pixels for a 742 to 1024×600 for a 743. The nine-inch displays increase from 1024×600 to 1280×720 and the twelve-inch models keep the same 1280×800 resolution. Seven-inch displays utilize twisted nematic or TN displays and the upgrade to a nine or twelve-inch display brings IPS displays and similar to the Axiom to Axiom+ upgrade I recently wrote about. The improved screen resolution is an immediately noticeable and significant upgrade. I have a 12″ GPSMap 8612 aboard Have Another Day with a 1920 x 1080 display and the display on the 943 looks just as sharp and easily viewable as the 8612.
As to Garmin's claim that the processors in the seven- and nine-inch X3 series are twice as powerful as the previous generation, I haven't noticed any slowdowns or functions lagging, but then again I never did with the 1242 either. A few years ago I felt that the overall MFD responsiveness was a real issue, with some brands better than others and Garmin MFDs consistently the most responsive. All the plotters I've tested recently seem roughly equal in this respect, but this is because others have gotten better, not because Garmin has gotten any worse. In fact, in some subtle and difficult to quantify ways the 943 may still be a little better than other company's mid-tier MFDs.
Now discontinued X2 "xs" seven and nine-inch models offered Garmin's ClearVu and traditional chirp fishfinding and the twelve-inch "xsv" model offered SideVu, ClearVu, and traditional chirp. Now all X3 models with sonar processing are "xsv" with all three sonar technologies displayed in ultra high definition and high-contrast vivid color palettes.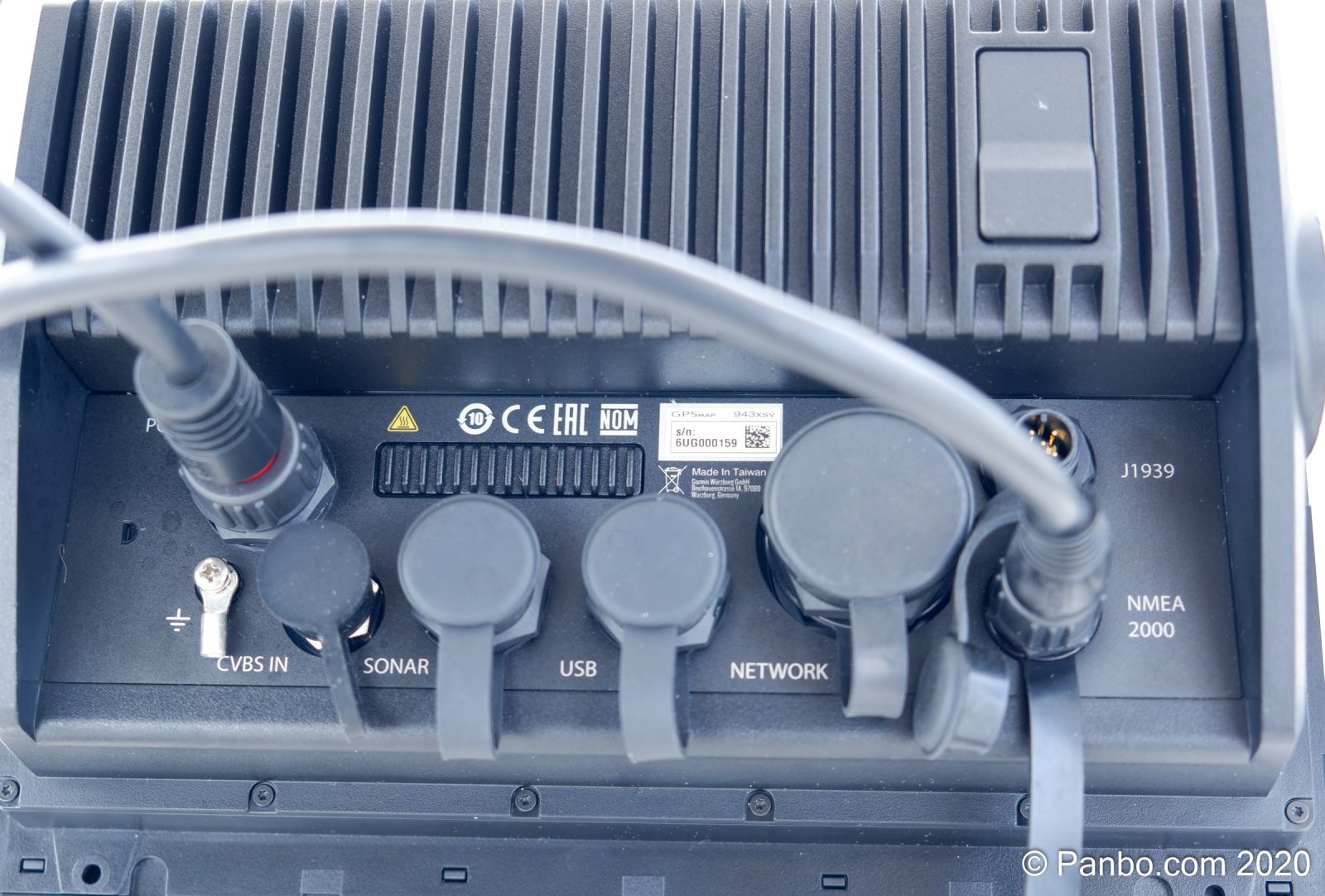 The last major hardware upgrade for the X3 line is the addition of a J1939 interface, which isn't entirely new. Garmin actually came out with a plus revision to the X2 series which added support for OneHelm and J1939 engines in late 2019. This allows the direct interfacing of engines equipped with a J1939 interface to the MFD.
Currently, I can only find two J1939 cables from Garmin, one for connecting to the Yamaha engine bus, and the other a bare wire cable for making up your own connection. The MFD can display engine information sourced either from the NMEA 2000 network or from the J1939 port. The screenshots captured above came from a Yamaha engine gateway connected via NMEA 2000 but I was also able to successfully feed simulated twin-engine data via the J1939 interface. The X3 MFDs will bridge the J1939 data to the NMEA 2000 network so any other displays on the network will also be able to display engine data.
Garmin has moved the card reader slot from the bottom right of the front panel on the X2 series to the rear of the X3 series. Although I'm aware there are aesthetic and water-resistance reasons for this move, I still lament the much more difficult access it affords — and I'm not alone, as Ben E. and Bob Metcalf dealt with the same issue. You can see the new location for the dual-slot reader — I do appreciate that Garmin includes a dual-slot reader on the X3 plotters — on the top right of the backside photograph.
MFD security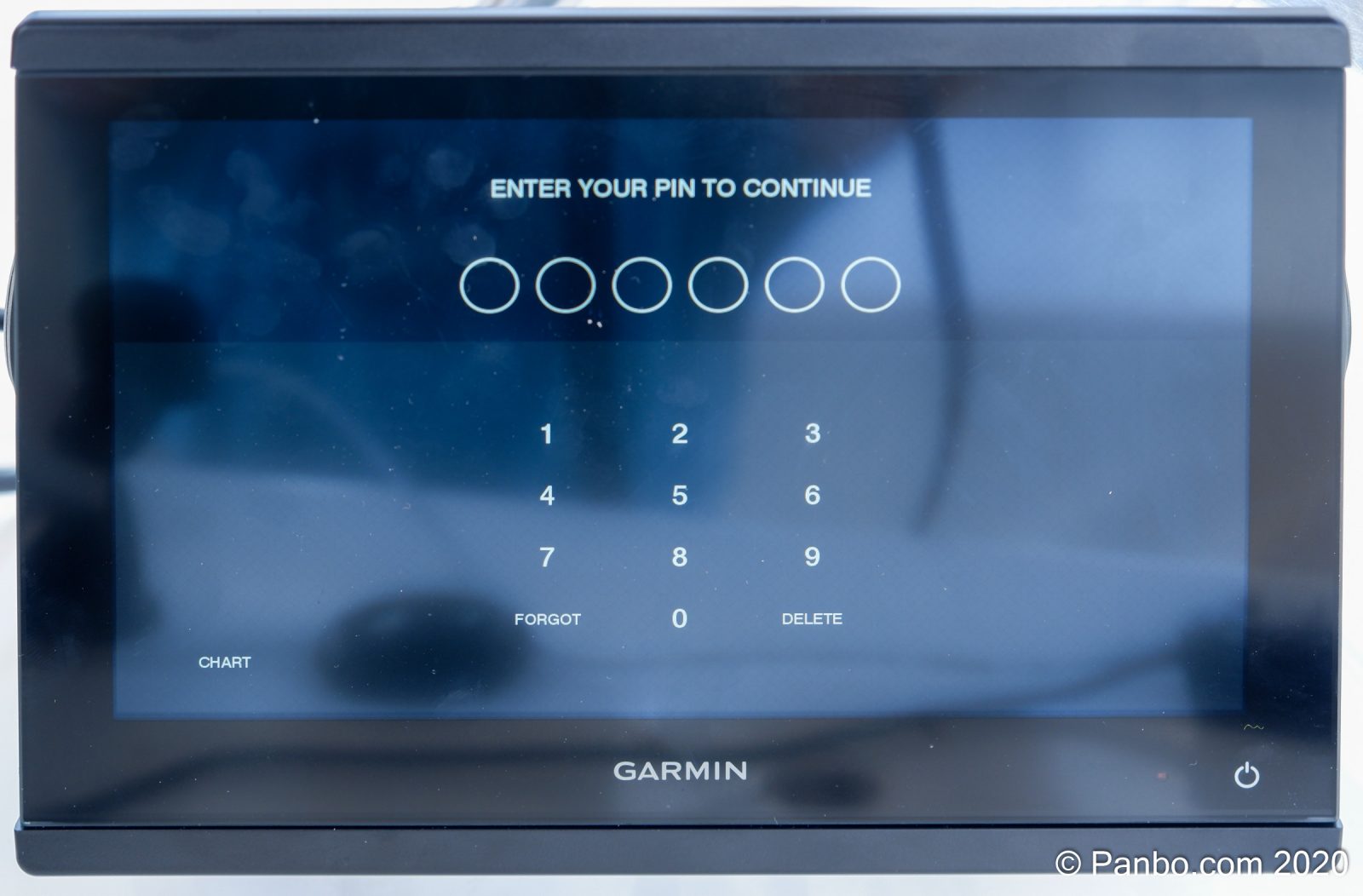 A mid-2020 software release added the ability to set an on-boot security code to help deter MFD theft. There are many stories of high-dollar marine electronics being ripped out of boat consoles, and just such a story caused Bruce Marx, a Miami area lawyer, to start a Facebook group called Stop the GPS Thefts!. Furuno was the first company to add a lock pin to their MFDs with the release of TZT3, and now Garmin has followed suit with a system that appears quite secure.
Garmin explains that if the PIN is lost and the user can't answer the reset questions — which are set during the process of entering the pin– the unit is unlockable, even by Garmin. There's a very basic, chart-only limp-home mode in the event the unit can't be unlocked. This mode restricts the unit to only displaying the basic chart with none of the normal features available. Garmin also emphasizes that nothing goes across the network, so multiple units on a boat each have their own PIN and there's no chance of figuring out the code by sniffing the traffic on the network.
So far the electronics industry's main response to this trouble has been the implementation of security codes. Garmin provides a sticker to place on the helm that shows the unit is protected by a password which might help to convince would-be thieves that it's not worth their time. There's also much debate about the wisdom of security screws, through bolting units, and similar measures, the trade-off being that they may increase the damage done to the boat by determined thieves.
Route Planning
On Garmin MFDs, when compared to others I've used, you plan your routes backwards. Most MFDs have you start at the boat's location and work towards your destination adding turns as you go. Garmin has you start at your destination and add turns back to your current location. I've never been able to decide which approach I prefer and see the merits of both. The short video above gives a demonstration of the process. The 943's fast scrolling makes panning around and adding turns a pretty painless experience.
Updates, remote control, and more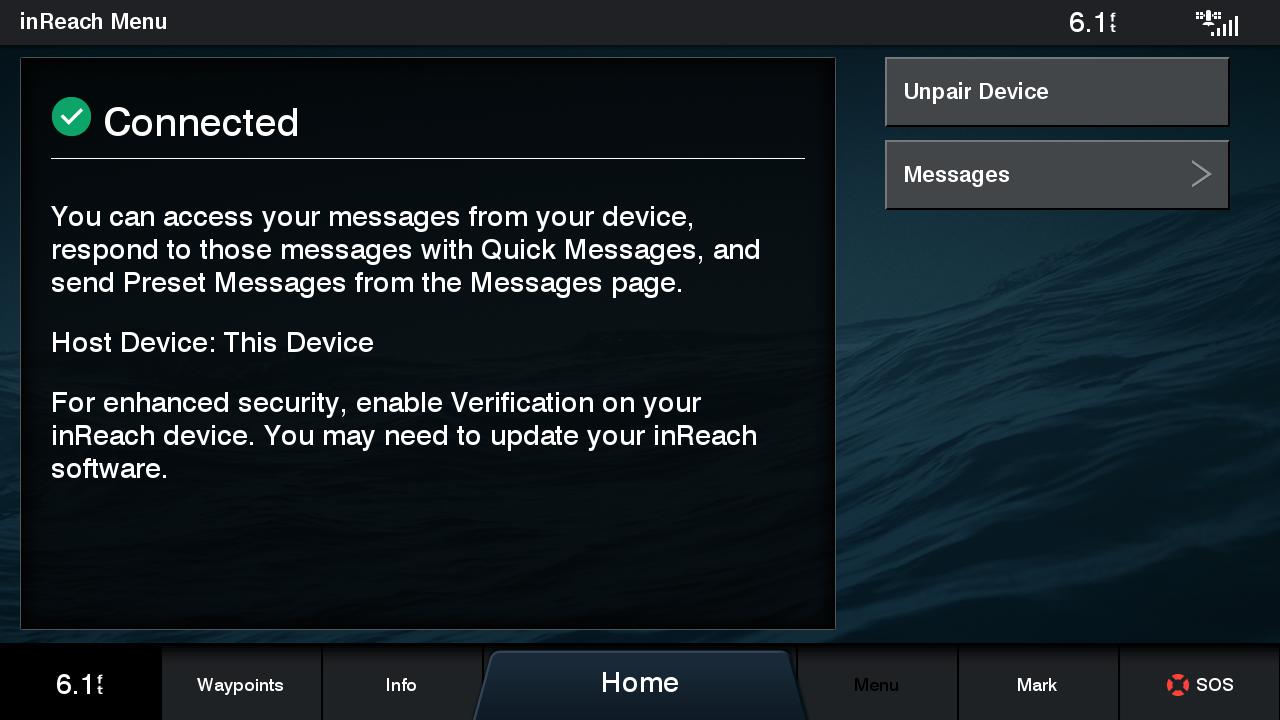 The selection of any particular brand of MFDs comes with a larger ecosystem of components, software, and particular competencies. With Garmin that means you gain access to features like ActiveCaptain Community for crowdsourced cruising data; ANT+ wireless components including Quatix, gWind wireless wind transducer, InReach satellite messengers, and more; and (now discontinued) VIRB action cameras.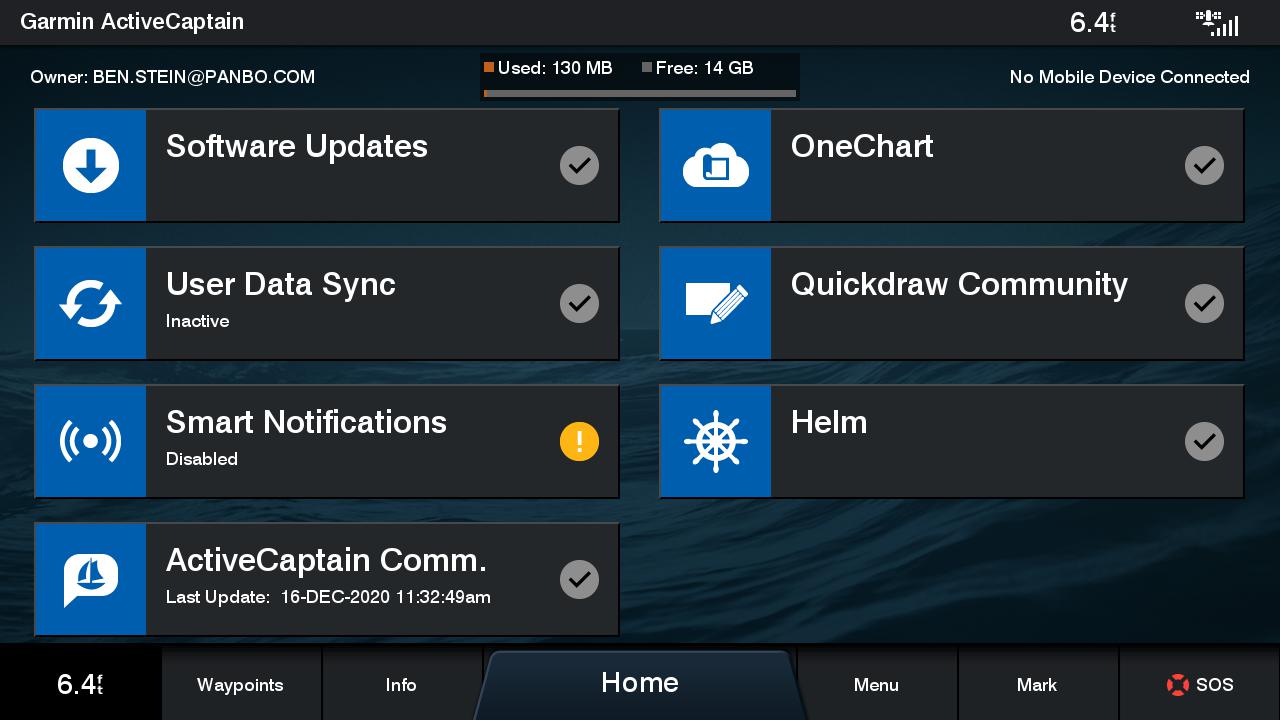 Like all recent Garmin MFDs, updates to the software, charts, QuickDraw Community (crowdsourced bathymetric data), and Active Captain Community data are handled using Garmin's Active Captain app on your mobile device. The Active Captain app also gives you the ability to view and control your MFD from your mobile device as well as viewing charts, planning routes, and recording tracks directly on your mobile device.
GPSMap naming
You may be confused about where the X3 series fits into Garmin's MFD offerings, as I have been at times. The GPSMap family is Garmin's larger boat MFDs with EchoMap products aimed at smaller boats. There are two series of models in the GPSMap family. The X3 (723, 743, 923, 943, 1223, and 1243) is now the more entry-level series followed by the 8000 series (8400, 8600, and 8700) with the 8400 and 8600 being self-contained MFDs and the 8700 a black-box system.
X3 MFDs are available in 7, 9, and 12-inch models and 8000 MFDs are available in 10, 12, 16, 17, 22, and 24-inch models. In the X3 models the first digit is the screen size, so a 7-inch X3 will be a 7×3, a 9-inch a 9×3, and a 12-inch a 12×3. The next digit designates the built-in chart. A 2 indicates a worldwide basemap and a 4 indicates BlueChart G3 and LakeVu G3. The "xsv" after the model number indicates built-in SideVu, ClearVu, and traditional CHIRP sonar processing. So a GPSMAP 1243xsv is a 12-inch MFD with BlueChart and LakeVu cartography and a built-in sonar sounder while a 1223 is the same basic machine with just a basemap preloaded and no sonar built in.
Similar products from other brands
In terms of price and features, X3 MFDs compare most closely to the Raymarine Axiom+ and Simrad's Go MFDs that I've also tested. Among these three options, the biggest difference is that Simrad GOs don't allow networking multiple displays together whereas both Raymarine and Garmin support this (as does the Simrad NSS evo3S and Furuno TZT3 series, both of which start at 9-inch display size).
Garmin's MFDs support BlueCharts cartography — BlueCharts G3 uses Navionics data but not the traditional Navionics presentation — while Raymarine's MFDs support C-Map, Navionics, and Raymarine's own LightHouse Charts; and Simrad MFDs support C-Map and Navionics. As I mentioned, Garmin supports ActiveCaptain Community and they're the only one of the three brands to do so. A seven-inch Simrad Go 7 starts at $500, a 7-inch Axiom+ starts at $750, and a Garmin 723 is $1,000 (though so is the 743 with G3 cartography).
Final thoughts
The GPSMap 943 encompasses several meaningful updates to Garmin's already highly capable MFDs. If offered the choice between a discounted X2 series MFD or a new X3, I think the increased resolution and extra processing power (even if only for future-proofing) would sway me to spend the extra money for the X3. On the other hand, if you already have X2 series MFDs, I can't see ripping them out and buying new MFDs for the additional features. Currently, X2 and X3 series MFDs will receive the same software updates and hence have the same capabilities with the exception of features that rely on built-in hardware (like J1939 engine data).