GYM SIM, call me up in Liechtenstein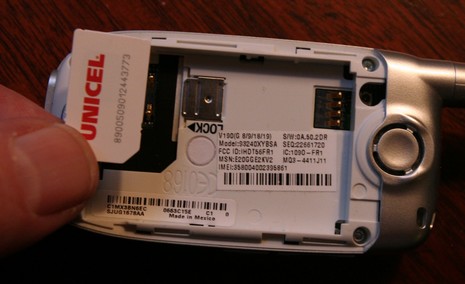 Global Yacht Mobile (GYM) is a new company whose first product is a pay-as-you-call SIM card service designed to help international voyagers manage their cell phone costs. $60 gets you the card with a phone number theoretically in Liechtenstein—apparently a principality that's friendly to global cell talkers—and $20 of calling credit. You add credit to, or "top off" in Brit talk, the GYMsim using their Web site and your credit card. GYMsim claims significant savings over international roaming and also claims to be competitive with local country SIMs without the hassle of changing cards and numbers from country to country. All rates for some 121 nations are clearly spelled out, including special GYM-to-GYM discounts (hello megayacht crews), and supposedly there are no hidden costs whatsoever. Sounds good for voyagers, or even just scribblers who get to go on exotic press junkets once in a while.
Of course you need to have an unlocked GSM phone, preferably quad band, to use a GYMsim, which is exactly what I ended up with after my phone search a couple months ago. (I got a Motorola V190, above, not the smart phone I was dreaming of, but I like it). So I'm ready to try a GYMsim, which is "in the mail", but meanwhile I'm curious what you all think of this service, or other ways to do cellular in foreign waters without nasty surprises?