IBEX Announces Winners Of The 2023 Innovation Awards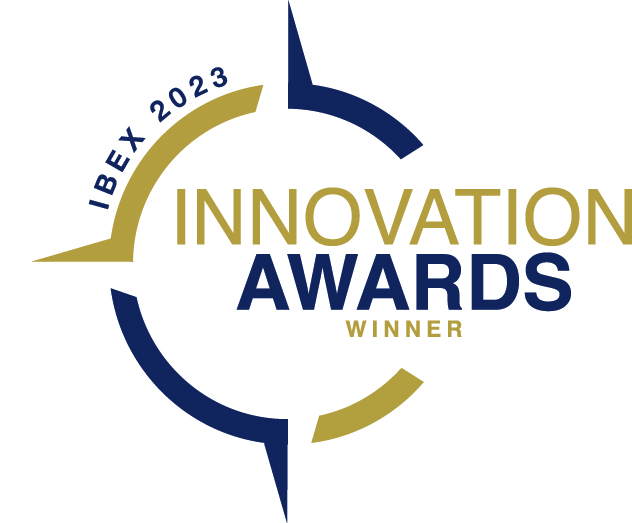 Tampa, FL – The International BoatBuilders' Exhibition and Conference (IBEX) announced today the winners of the 2023 IBEX Innovation Awards Program. The program is managed by the National Marine Manufacturers Association (NMMA) and judged by Boating Writers International (BWI). The judges selected 13 Innovation Award winners and four honorable mentions from nearly 100 entries submitted by exhibiting marine industry companies. Awards were presented during the annual Industry Breakfast, Innovation Awards Presentation, and Keynote held Tuesday, October 3, 2023, from 7:30 – 9:30 a.m. All products submitted to the IBEX Innovation Awards are on display along Innovation Way, located on the 2nd floor Waterview Lounge of the Tampa Convention Center throughout the days of the Show. Products can also be viewed on the online showcase.
The winners of the 2023 IBEX Innovation Awards are:
Boat Care and Maintenance – PowerTech! Propellers, Seascour by PowerTech!/Hendry: Judge Julia Carleton said, "Seascour combats scale and barnacles at the chemical level by breaking down the calcium bonds using an organic, non-corrosive solution. From flushing heat exchangers to cleaning hulls, the environmental benefits are far-reaching."
Honorable Mention: SeaWide Distribution, Hempel Silic One
Boatbuilding Methods and Materials (DUAL WINNERS) – beSpline, Shaped Foam Kit: Judge Tim Murphy said, "One of the longstanding problems in composite boat building is how to turn flat foam panels into the complex curves of a boat hull or deck. beSpline's new North American facility uses heat to 'thermoform' flat panels into complex curves, omitting kerfs, that are delivered to boatbuilders in kit form. The result is lighter, stronger, higher-quality boat structures."
– Infinity Luxury Woven Vinyl, Infinity Grip: Judge Andy Adams said, "Infinity Luxury woven flooring with self-adhesive backing delivers significant labor and cost savings. Installation is simple and best of all requires no mess."
Boatyard and Marina Hardware and Software – VoltSafe, VoltSafe Marine: Judge Ed Sherman noted, "Voltsafe is the future of dockside shorepower systems for marinas and boats. It revolutionizes shore power connectivity by addressing critical drawbacks of traditional methods."
Honorable Mention: Sunstream Boat Lifts, Sunstream Power System (SPS)
Deck Equipment and Hardware – Lippert, Lewmar Venta Pontoon Winch: Judge Steve Davis observed, "The underdeck pontoon winch is completely waterproof and stays clear of passengers on deck. The unit slides into a mount so the winch is easily installed and removed as seasons change, and the spring-loaded roller keeps the anchor under the deck until deployed or retrieved."
Electric Motor/Battery Powered Propulsion/Hybrids – TEMO, TEMO 450: Judge Steve Davis noted, "The simple, lightweight design of the Temo 450 electric motor is an innovative way to power small boats and dinghies. The tubular design with built-in motor and battery is waterproof, simple, efficient, and easy to mount and operate."
Electrical Systems – ARCO Marine, Zeus High Energy Alternator Regulator: Judge Ben Stein stated, "Arco's Zeus answers the call for advanced alternator regulation aboard today's boats and their increasingly complex DC power systems. With connectivity capabilities not previously seen in an alternator regulator, Zeus delivers the configuration, insight, and diagnostics needed for advanced, high-output 12-, 24-, and 48-volt systems."
Honorable Mention: Navico Group, Mastervolt Mac Plus 48V
Entertainment –Hertz Marine, HTX 8H S-FL-G: Judge Ryan Gullang observed, "Thanks to Hertz's novel approach to horn design, the HTX 8H S-FL-G tower speakers delivers crystal-clear audio well outside the wake."
Furnishings, and Interior Parts – Roswell Marine, Auto-Rolling Fabric System: Judge Tim Murphy said, "Roswell Marine uses the magic of slap bracelets to solve a longstanding problem in marine canvas – how to roll sections of biminis or dodgers when they're opened up. With Roswell's Auto Rolling Fabric System, boaters simply unzip sections of the canvas, and it automatically rolls out of the way – no snaps, no Velcro."
Mechanical Systems – Scanstrut, ATMOS 12V Integrated Airstation: Judge Ryan Gullang noted, "Scanstrut's ATMOS 12-volt Integrated Airstation is an elegant and effective solution to the relative drudgery of inflating water toys."
OEM Electronics – Garmin USA, GPSMAP 9227 with Garmin BlueNet: Judge Ben Stein said, "The GPSMap 9227 is a quantum leap forward for marine navigation electronics. 4K resolution on its large display means more information at the operators' fingertips. Plus, dramatically faster processors and gigabit Ethernet ensure nearly instant response."
Honorable Mention: Syntec Industries, Murano Multifunction Display
Propulsion Parts, Propellers – Volvo Penta, Joystick Driving: Judge Steve Davis noted, "Joystick control has been around, but primarily used for docking, and Volvo Penta has taken to new heights with the innovative ability to drive the boat without touching the steering wheel. The system integrates shifting, steering, and throttle and easily installs into the driver's armrest for ergonomic driving and comfort."
Safety Equipment – WIF-Pro, WIF-Pro: Judge Ed Sherman said, "The float/sensor technology of the WIF-Pro offers outboard boat owners a safety feature when out at sea through a fuel filter system with an externally mounted sensor ring that detects and alarms the captain when five ounces of water gets in the fuel system. Once the filter bowl is drained, the system clears and you're back underway."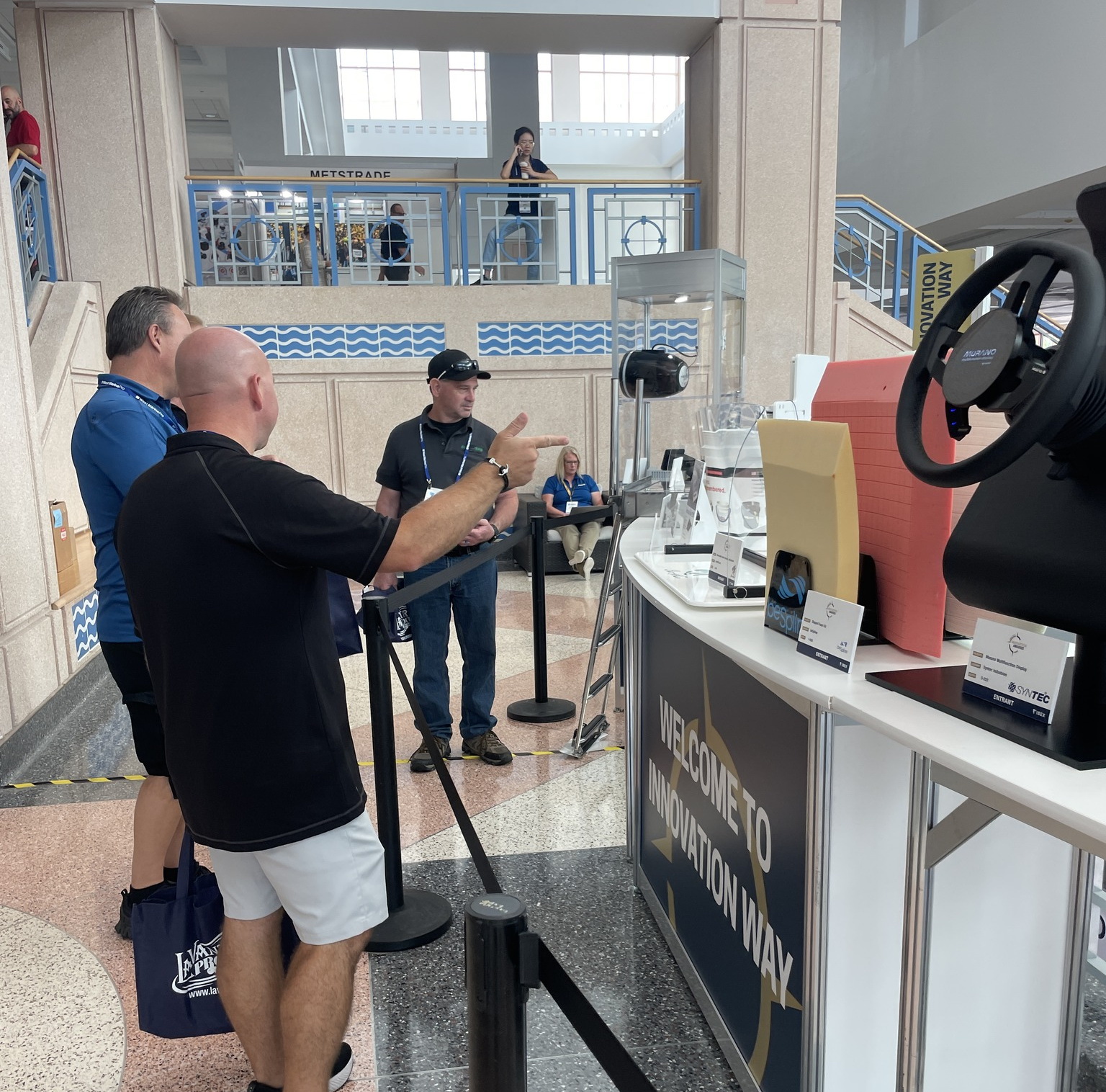 "The participating exhibitors in this year's Innovation Awards program have successfully showcased how incredibly forward-thinking the marine industry is," said Anne Dunbar, IBEX Show Director. "The products entered include a remarkable level of ingenuity and innovation in product design and development. We'd like to thank the judges for their time and hard work in deciding which products would be selected in each category. Congratulations to all our winning exhibitors and a big thank you to everyone who participated."
IBEX is scheduled to return to the Tampa Convention Center, with IBEX 2024 Show dates set for October 1 – 3, 2024. For more information, visit www.ibexshow.com.