KVH Enhances Maritime Hybrid Communication Solutions with Starlink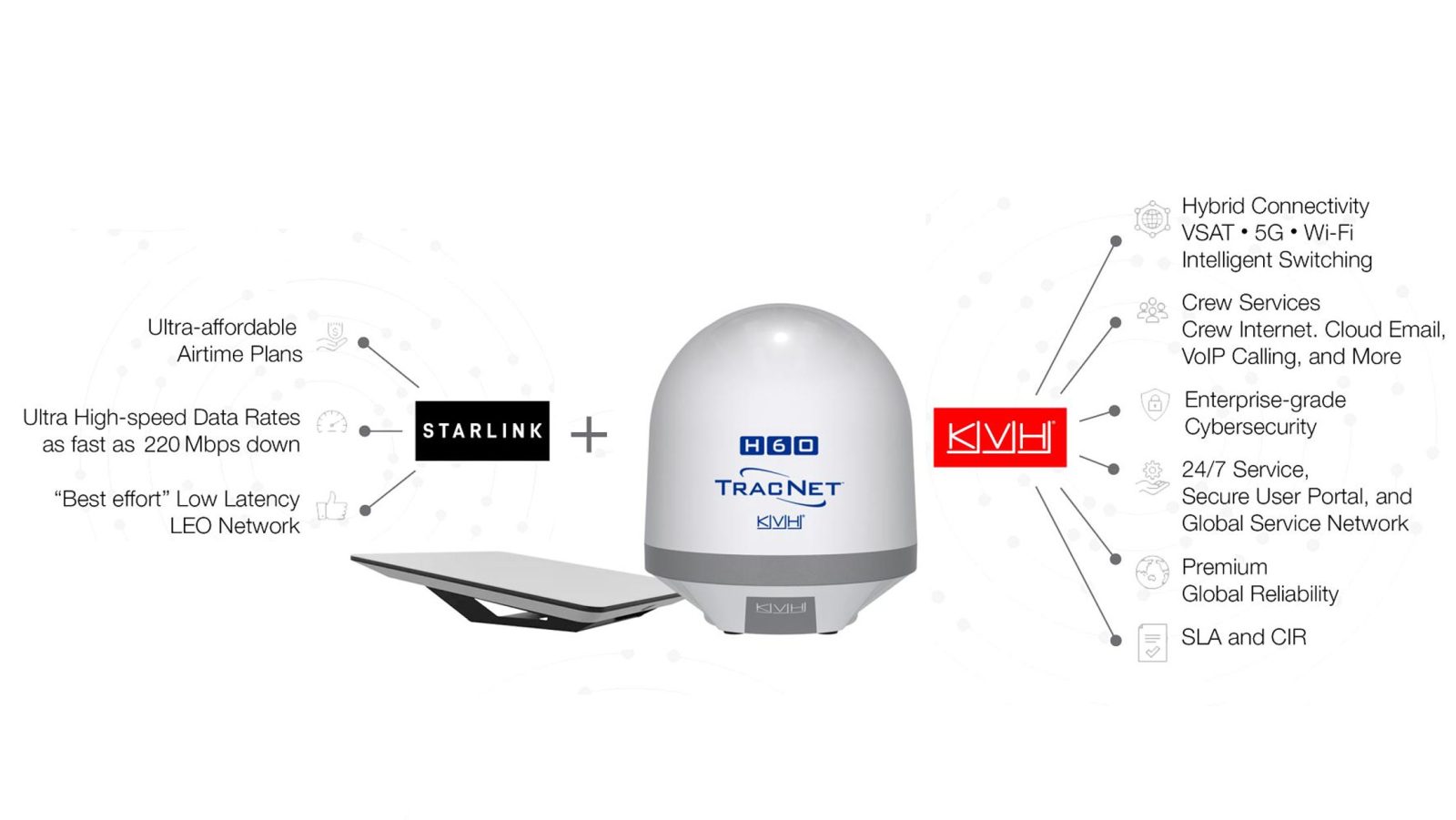 New reseller agreement enables KVH to sell the high-speed, low latency Starlink on its own or integrated with KVH TracNet terminals and the KVH ONE global network
MIDDLETOWN, RI – September 6, 2023 – Today, KVH Industries, Inc., (Nasdaq: KVHI), announced that it is adding Starlink to its service portfolio. KVH will sell Starlink on its own and also as a KVH ONE global network companion service. KVH, a leading provider of intelligent hybrid connectivity for maritime applications, will serve as an authorized Starlink reseller and integrator for commercial and leisure vessels.
"Starlink is a valuable addition to our hybrid connectivity portfolio," said Brent Bruun, KVH's chief executive officer. "Our intelligent hybrid design enables us to switch seamlessly among Starlink and both the KVH TracNet and TracPhone terminals for outstanding and affordable communications. As a result, fleets and yachts worldwide will enjoy optimal, reliable connectivity together with KVH's premier 24/7 support, business-critical applications, and service level commitments."
Starlink offers high-speed, low-latency Internet using a high-performance electronically steered flat panel array. KVH's TracNet terminals feature satellite, cellular, and Wi-Fi interconnectivity under one dome, with intelligent, automatic switching to continually deliver the best performance. Thanks to plug-and-play integration, that same intelligent hybrid switching will ensure that customers take full advantage of Starlink in combination with the KVH ONE network for uninterrupted connectivity worldwide.
For more information: kvh.com/landing-pages/starlink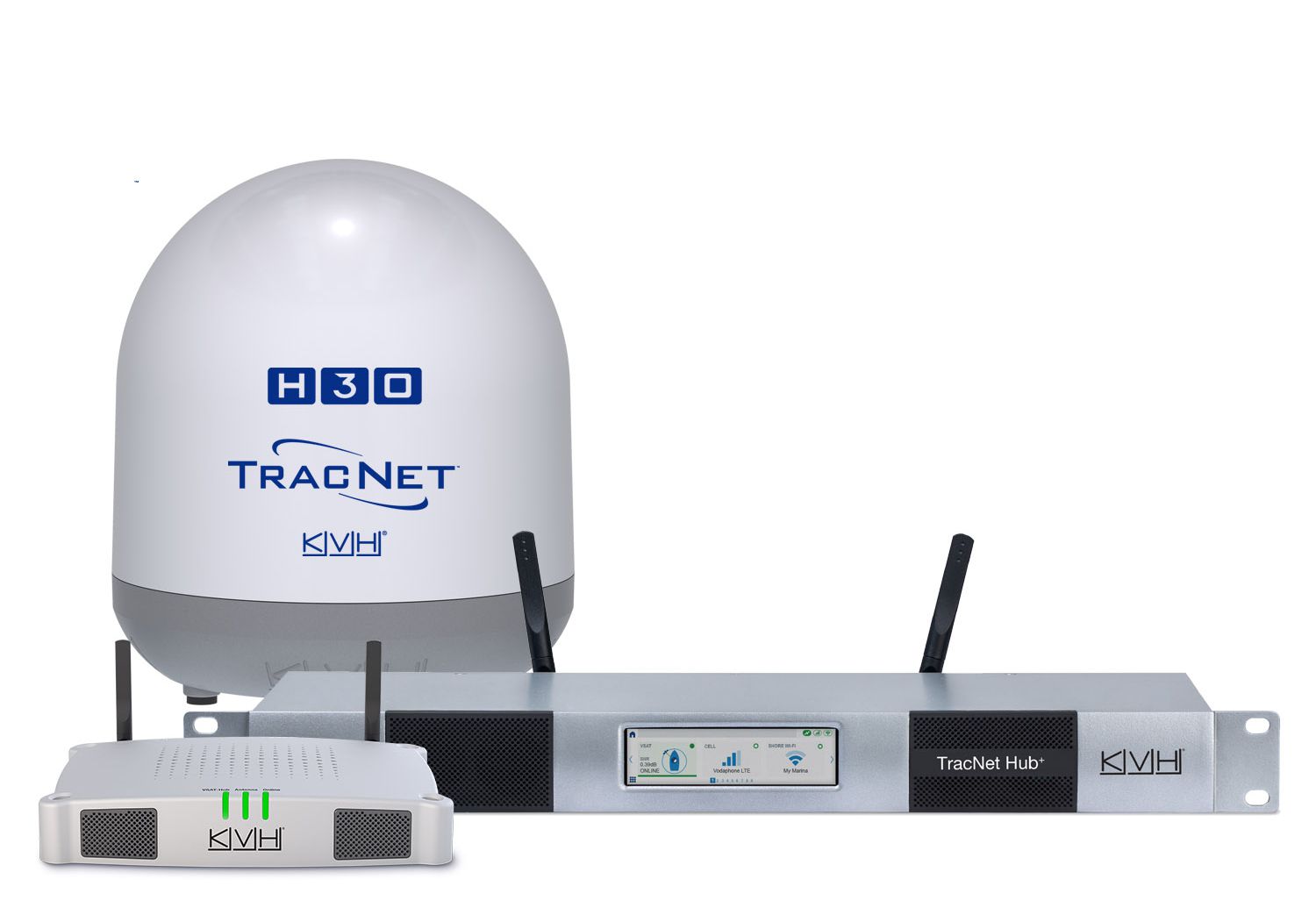 "Thanks to plug-and-play integration, that same intelligent hybrid switching will ensure that customers take full advantage of Starlink in combination with the KVH ONE network for uninterrupted connectivity worldwide."