MAATS Innovation Awards, MasterLock PulseCode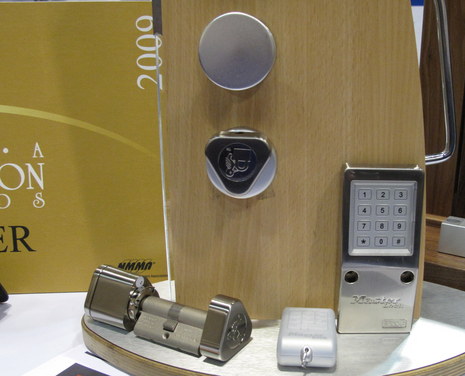 Not surprisingly, there were fewer than normal applications for this
year's MAATS Innovation Awards, but we judges were pleased to find some
strong entries, and selected a winner in every category (though we're free not to, and often don't). Also not surprising were the wins for Navionics Mobile 2.0 in Electronics and Revere/McMurdo's FastFind 210 PLB in Safety. But I knew nothing of Master Lock's PulseCode access management system, and was impressed…

Imagine you owned a large yacht full of valuables and want crew,
guests, and contractors to have access to certain areas at certain
times. You can not only program those key fobs, or the fixed key pad,
to provide different access levels to different code holders, but the locks also collect data on who opened them, or tried to, when. The brains, and there seem to be plenty, are all housed in the lock and in the optional PC and PDA management programs. A lost or stolen fob, or fired mate with a code, for instance, can easily be denied access to multiple locks. Or you can hand someone a fob set to let him or her in one time without a code. The system, incidentally, uses random encryption transmitted by physical vibration (you press the fob against the door panal, which can set up to have no external hardware whatsoever). Slick stuff; more info here.
PulseCode, at about $500 per lock/fob set, is beyond the budgets or security needs of most boaters. But how about a trailer or hatch padlock that used the same key as your vehicle. That nice simplification is apparently possible with the new DuraSafe Codeable Lock, which I found being exhibited at the adjoining iCAST show. It can only learn one key, but purportedly include some 111 million cars and trucks. Neat!