Most innovative M.E. awards 2007, and you?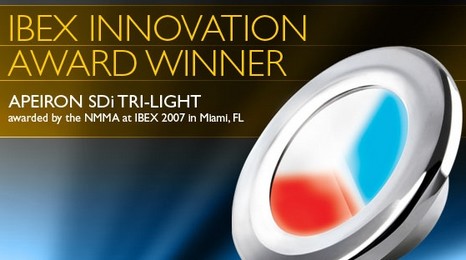 General tech innovation awards are interesting, but what about our little world? In fact, I was quite slack about reporting the various boating innovation awards all last year, and so I've compiled a list of all the electronics-related awards in the four competitions I know of:

Feb., 2007 Miami Boat Show Innovation Awards:
* Consumer Electronics & Software: the CannonLink by Johnson Outdoors, with an Honorable Mention to Simrad's GB 60 Glass Bridge System.
* Consumer Personal Gear: Speedtech's Windmate 350 (ahem, apparently not yet shipping).
July, 2007 MAATS Innovation Awards
* Aftermarket Electronics: the McMurdo Smartfind Plus 406 GPS EPIRB
Oct., 2007 IBEX Innovation Awards
* Electrical Systems: ProMariner ProSafe FS Series (can't find "FS" models)
* Furnishings & Finishes: i2Systems' Tri-Light Technology (image above)
* Inboard Engines: Mercury Marine's Axius
* OEM Electronics and Electrical Systems: EvrSafe Marine Technologies ISS-1040 * Outboard Engines: Yamaha F350 V8 Four Stroke Outboard (NMEA 2000, sort of)
* IBEX Environmental Award: Offshore System Deck Filler Gauge.
Nov., 2007 DAME Awards
* Marine electronics: Marine Reader from Secure Yacht Ltd, with Special Mentions to the Geonav 3 and Radiomarine's Broadband 60
* Life saving and safety equipment: EvrSafe Marine Technologies ISS-1040 (again!)
Incidently, the DAME awards are run by METS (PDF awards report here), and the other three contests are all run by the NMMA and judged BWI writers, with a detailed awards report here. Interestingly, not one of my own four electronics picks for Sail's annual innovation awards—which I can't reveal quite yet—is on the above list! And of course your choice might be something quite different. Seriously, what is your pick for most innovative marine electronics product of 2007?
PS I know I left out the NMEA Awards, but they're more about "best" than innovation, and will get their own entry.