Nauticast B, the testing begins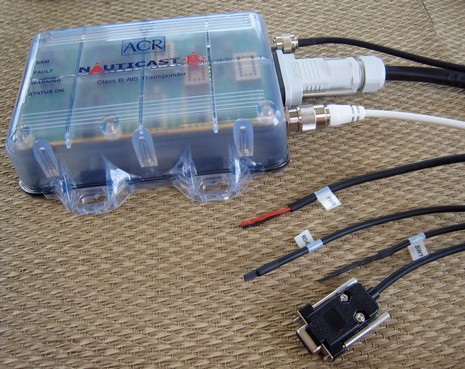 As hoped for, waiting in Bermuda was an ACR Nauticast B Class B AIS and, happy day, I got it installed and working without a problem. In fact, I'm really impressed with the detailing—packaging, cabling, instructions, etc.—and also the variety of ways you can set it up. I'll discuss all, not to mention how it works underway, when I have more time. Right now, I'm just going to use my last high speed connection for a while to put up some pictures. The hardware one above is bigger here
, and the software that comes with, below, is bigger here. I do have the Iridium/Xgate email working (nice!) but xWeb still eludes me, and so may not post again until we reach Rockland.