New color night vision action camera from SiOnyx
Accessible Digital Night Vision: SiOnyx Announces the SiOnyx Aurora Sport™
The day/night action camera boasts color night vision at an unbeatable $399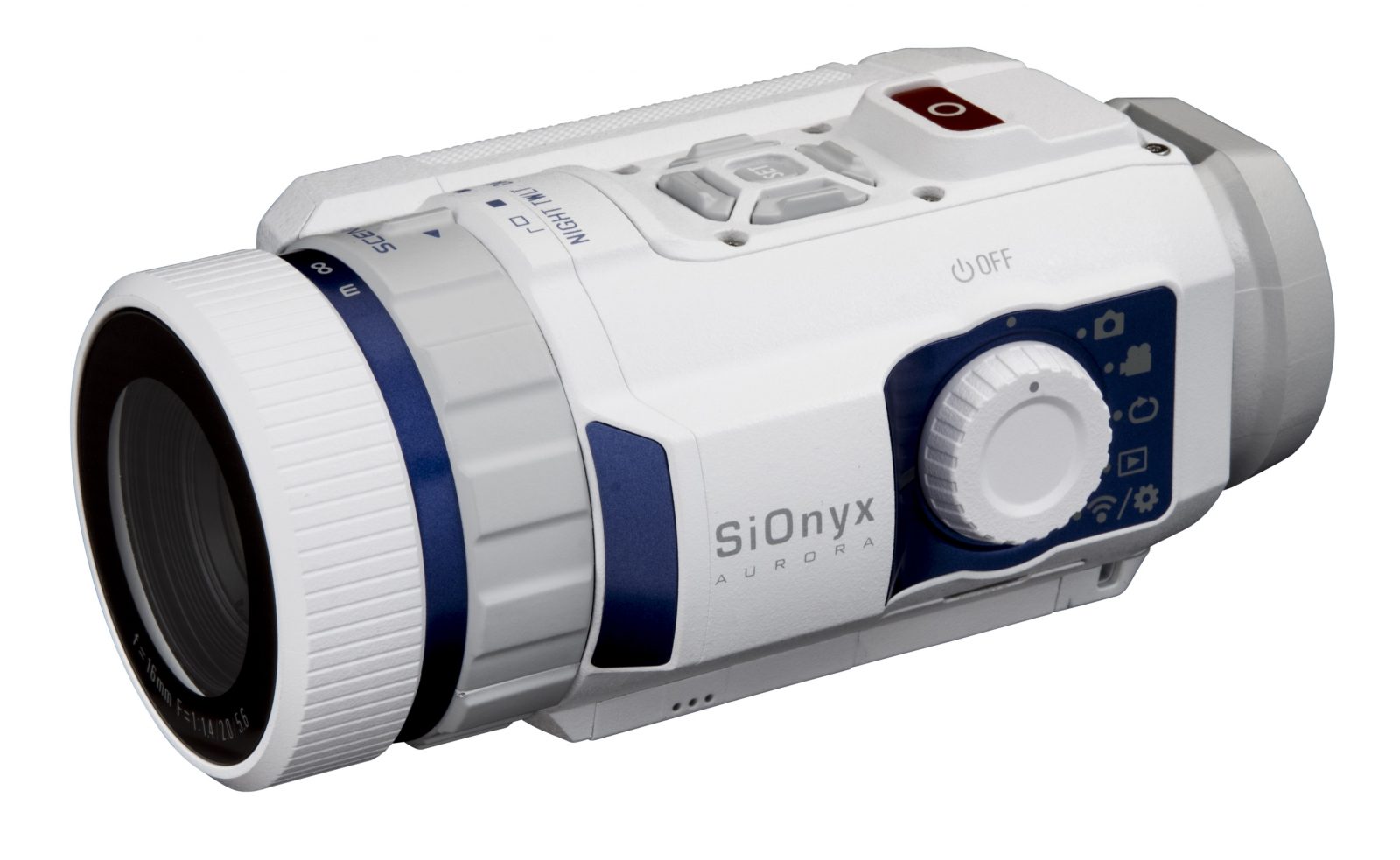 ORLANDO, Fla.—SiOnyx™, a leader in infrared imaging technology, today announced the new SiOnyx Aurora Sport™ HD action video camera for an introductory price of just $399. Unveiled at ICAST, the Sport uses SiOnyx's proprietary Ultra Low Light imaging to turn night into full-color daylight. This imaging is the same semiconductor technology that earned the company a $20 million contract with the US Army.
The Sport offers transformative night vision for a wide range of uses including boating, fishing, travel, nature watching and more. Features include:
Video, photo, time lapse and loop mode
Micro OLED Display
Water-resistant, IP67 rated
WiFi built-in with iOS and Android Apps
32G Micro SD card for 4 hours of video
Where night vision conjures up images of green, glowing shapes, and thermal cameras rely on heat disparity to operate, SiOnyx's infrared technology uses a massive one inch sensor to trap light, and therefore color, in low-light conditions. By contrast, high resolution day-only cameras typically have sensors between four to five millimeters (mm). Infrared tech can also be used behind glass and during the day, whereas thermal cameras will be damaged by the sun and cannot shoot through glass.
"The Sport puts high-performing digital night vision into the hands of adventurers across the world," said Stephen Saylor, CEO of SiOnyx. "As we continue to advance our black silicon technology for the law enforcement and defense industries, we are thrilled to expand our product offerings and bring that same expertise to the recreational market."
Before the Aurora, SiOnyx's imaging technology was only available in the highest-end night vision optics costing tens of thousands of dollars. This identical technology has now been cost-reduced and made available to consumers through the Aurora camera line.
The Sport is currently on display at the ICAST sportfishing show in booth #4108. For photos, videos, demos, details and to get your own Aurora Sport, visit SiOnyx.com.