Panbo at five, fun with demographics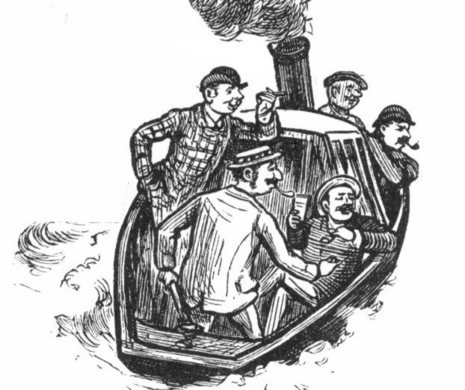 Five years ago today my first Panbo entry entered cyberspace, and some 1,300 entries later I could hardly be more pleased about how the site has evolved. It arguably has become "The" marine electronics blog that founder Yme Bosma envisioned, and that's largely because such a boat load of readers visit on a regular basis. According to StatCounter, Panbo topped 90,000 unique visitors in March, and according to Google Analytics about 27,000 of those visited more than 25 times during that month. Wow, and thank you, thank you, thank you all! And now, thanks to the MTA Survey, here's a bit about who you are…

I guess it's no big surprise that 97% of the people who took the survey are male. Despite our efforts at gender neutrality (my daughter's slightly embarrassing take on that subject here), it's generally boys who fall hard for trucks, boats, and gadgets…and then become mature gentlemen who care about marine electronics. 66% of the 700+ survey takers willing to share their age are Baby Boomers, born between 1942 and 1961. Or to use a finer-tuned demographic definition, 33% are in Boomer cohort #1 (46-54) and 32% in #2 (55-65), while 25% fit into Generation X (65-80) and a mere 2% into Y (81-2001).
Very few of the 950 survey takers were shy about their boats. Between them they own more than 1,400 "primary" vessels, 44% of which are cruising sailboats and 38% motorboats with cabins. 20% of all those boats are 40-49′ long, 31% 30-39′, and 28% 15-29′. Over 80% of these owner/operators put more than 250 miles on their vessels last year, 27% over 1,000. That's over 30 days of at least short trips for 78% of the respondents, over 100 for 20%. I could go on and on but, darn it, I'm going to spend time today prepping Gizmo for launching because I'd like to catch up with some of you in terms of boat days.
But please do let me know what aspects of the survey you'd like to know more about, as frankly I'm a bit overwhelmed by the data. And while I'm thanking Panbo readers, how about three cheers for all the manufacturers who support this site with advertising and also by loaning equipment for testing and even participating in discussions that sometimes get a bit combative! Thanks to all.