Scanstrut Waterproof Wireless Chargers Now 60% Faster.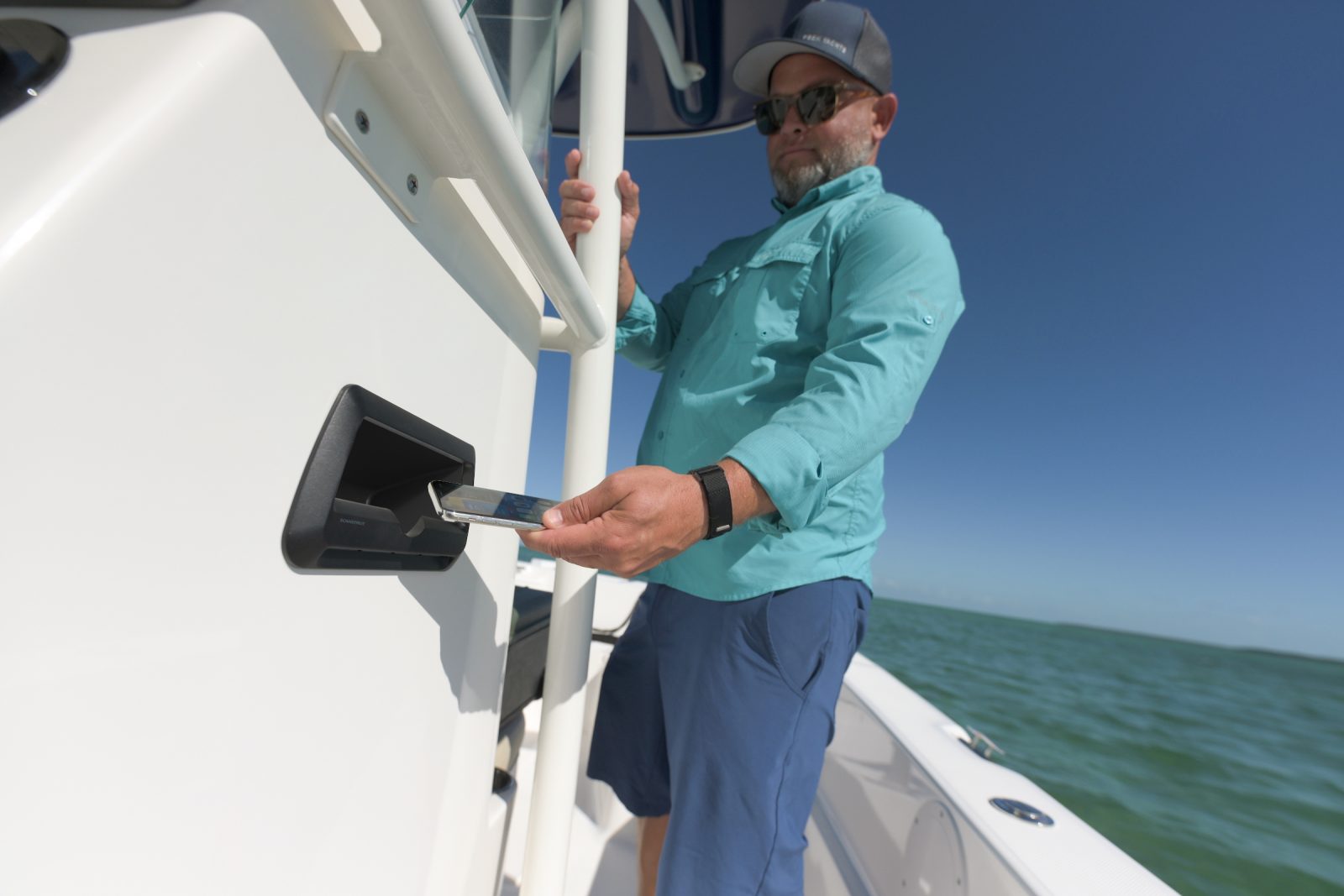 Exeter, UK – Outdoor technologies leader Scanstrut, announces a major upgrade to their groundbreaking waterproof ROKK Wireless range.
The entire 9-model lineup of 12/24V Qi-certified chargers has been upgraded to deliver 10W of charge, making the chargers up to 60% faster than their previous models, even in high ambient temperatures. This allows the boater to keep their phone fully charged, even when using the most power-hungry apps in the most extreme of outdoor conditions.
The innovative chargers have been subjected to Scanstrut's harshest environmental, vibration, impact and on-water testing programs. This is combined with their world-renowned expertise in waterproofing technologies, UV stabilization techniques and premium-grade materials to ensure their wireless charge range is the best and only choice to make when it comes to wirelessly charge your phone outdoors.
Scanstrut CEO, Tom Reed said "Our design and engineering team have once again delivered incredible innovation in wireless charging technology for the outdoor environment, and the results are outstanding." The range is already trusted globally by the world's leading boat builders and the upgrade is been applauded by Scanstrut OEM customers.
Commenting on the electronics upgrade, Scanstrut's Head of Design, George Bowles said "We're keeping the same great look and easy install. The overall size of the chargers and their installation methods all remain unchanged. We are purely upgrading the electronics with a unique, custom-designed circuit that delivers Qi-certified, unparalleled fast charging, whatever the weather.
To discover more about Scanstrut and their product visit: https://www.scanstrut.com/marine/power-boat/charge/qi-wireless