SeaKey v2, seems a lot better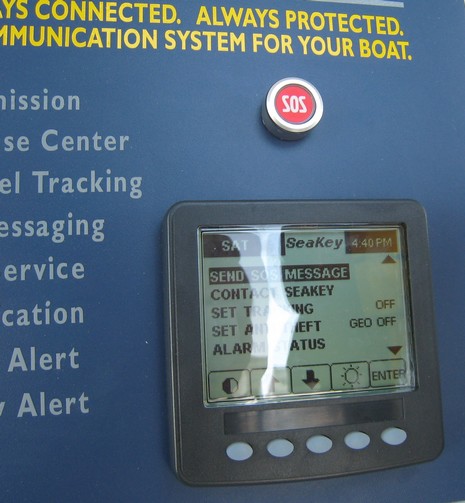 I had a hard time getting enthused about the original SeaKey (explained here, with humor, by good ole Bill Pike), because its communications link seemed pretty flaky. SeaKey v2 is a major upgrade from v1, adding an LCD interface and two-way satellite communications, but the goal remains the same…an OnStar-like service for boaters. There's a call center able to both handle emergencies and deliver concierge service. Plus you get geo-fence security and simple monitoring—bilge, battery, and main power switch—when you're ashore. You can even send e-mails (though short, and hard to key in), and subscribers get a personal Web site where friends and family can they follow their cruises. Stolen boats have been recovered using SeaKey, as documented in this PDF, which contains the wonderful:
Miami-Dade Police officer Neubauer stated while talking to the SeaKey Response Center Coordinator, "[Darn], this thing works good!"




But I'm not sure that SeaKey has really caught on, or even if it has any direct competitors. Opinions, or references, anyone?