SpotX 2-way Globalstar satellite messenger, Viuho Inmarsat too
I'm a longtime fan of the DeLorme inReach as a two-way messenger, tracker, and safety device for boating (and other uses), especially when we wander beyond cellular coverage. Panbo inReach coverage goes back to 2011 and I've tested succeeding models right up through to the Garmin inReach Explorer+.  But competition can be a great thing, and, wow, it looks like Globalstar's new Spot X delivers.
The abilities of Spot X seem entirely different from the older Spot satellite messengers. It can not only do two-way messaging like an inReach, but it includes a U.S. phone number that should make that feature easier for your friends and family to use. And while not Iridium (inReach) global, the claimed Spot X two-way coverage certainly includes most cruising and even offshore waters.
Spot X also challenges inReach with a $250 hardware price and truly annual service plans that may fit better with how many boaters use this type of device. But I would miss the onboard wireless connection and app that makes inReach messaging easy via phone or tablet, and I wonder if Spot's abilities to store and share tracking and other info are as fully developed as the inReach features I so enjoyed last summer.
While I hope to boat test Spot X eventually, I was pleased to find this Gear Junkie hand's on review and Andrew Skurka's Spot X / inReach comparison.  Globalstar is also out with a smaller, less expesive Sat-Fi2 — their competition to the Iridium GO! — and RVInternetMobile nicely covers both.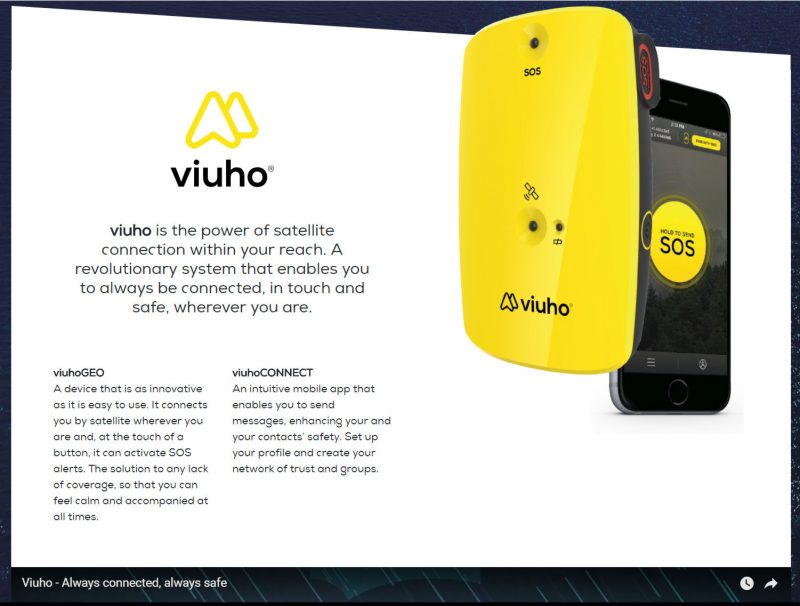 Meanwhile, say hello to the completely new Viuho satellite messenger. While I doubt that competitors are alarmed — due to factors like high cost and slow tracking rates — I notice two more general items of interest. For one, Viuho is completely app controlled, except for an SOS button, while the Spot X is standalone and the inReach can be operated either way. While I prefer having both options — and highly value standalone messaging for distress situations — removing the handheld interface completely probably does make the product easier to use in the first place, and easy-to-learn is a big deal in our over gadgeted times.
Also, if you download the Viuho brochure, you'll learn that it uses the Inmarsat satellite network, which I did not realize possible. And which also means that Iridium, Inmarsat and the improved Globalstar networks are all capable of handheld two-way messaging and all the other features that implies, like tracking, distress comms, and even succinct weather forecasts. Hopefully more competition is in works.