Veratron ViewLine Flex, NMEA 2000 gauge with easy configuration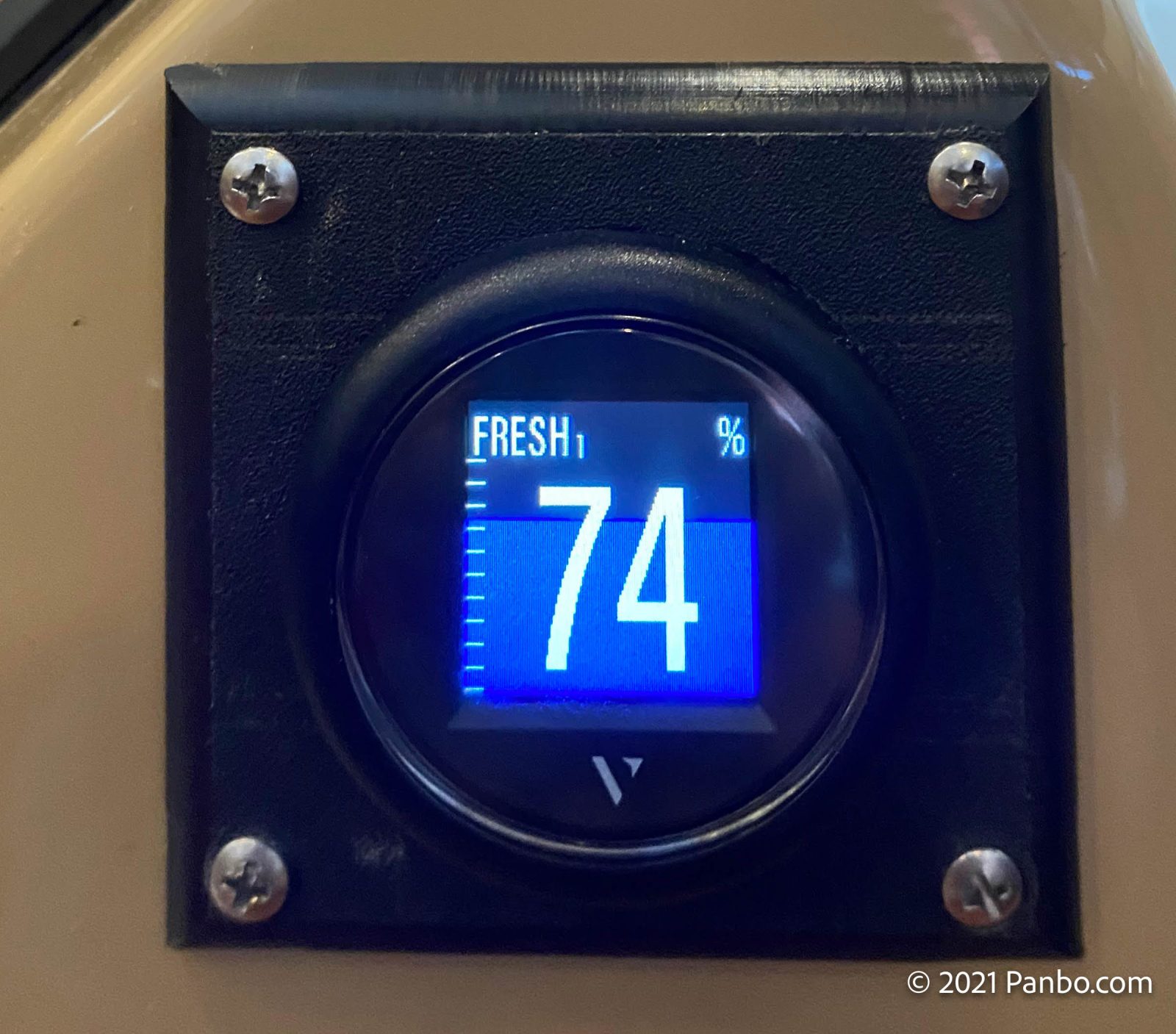 Ever since I installed NMEA 2000 connected tank level monitoring, I've been looking for a small, inexpensive NMEA 2000 gauge to show tank data. I've been looking for over two years and to date I haven't found a gauge that fills the bill. I think Veratron's ViewLine Flex gauge might just change that.
About two years ago I installed a Maretron FPM100 to monitor Have Another Day's freshwater and wastewater tanks via NMEA 2000. The final paragraph of my review was a plea for a simple and inexpensive gauge to monitor tank levels. I have myriad options to display data on the boat including MFDs, 4-inch color gauge displays, NMEA 2000 to WiFi gateways, SignalK, and more. But, when you're filling the water tanks, you really don't care about all the information on the NMEA 2000 network, you just want a simple display to show the freshwater level.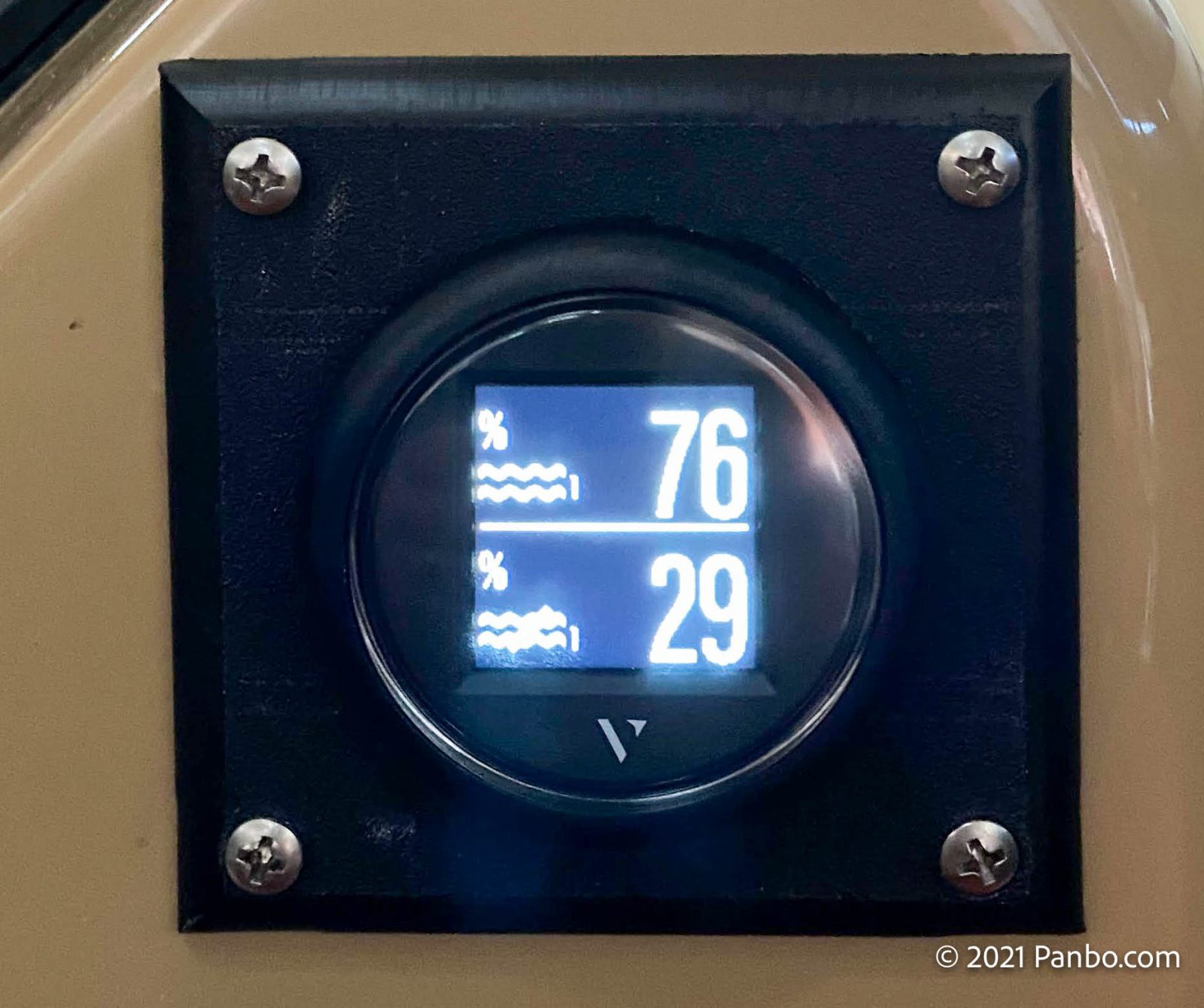 Veratron's ViewLine Flex gauge looks to be the answer to my desires. The simple, roughly two-inch gauge with a 1.44-inch display, can show a wide variety of data from NMEA 2000 networks or from directly connected frequency or resistive inputs. Frequency inputs are most commonly used for engine RPM inputs. The resistive input can connect to tank level senders, temperature and pressure senders, rudder position sensors and more. Plus, with a retail price of $120, they're affordable enough to install several throughout my boat.
Installation
Installing the Flex gauge is pretty straightforward. Physical installation requires a 52 millimeter hole-saw. I didn't have one and determined that a two-inch hole-saw is slightly too small, but a 2 1/8-inch saw worked well. The gauge comes with a bezel and white nylon spinlock nut for front mounting the gauge. However, if you'd prefer to flush mount it with just the face protruding through the dash, there's a flush mount kit available. Also, Veratron offers white and chrome bezels to match your decor.
You might expect that the only thing left to do is connect the NMEA 2000 cable and get on with configuration. Unfortunately, you'd be wrong. At a minimum the Flex also needs a separate source of 8-32 volt power connected to the wires coming out of the harness. I think separate power is needed because the unit can operate as a standalone gauge using the frequency or resistive inputs. But, I'd sure prefer if it could be powered from the NMEA 2000 network.
Configuration
The Flex gauge utilizes the same NFC-based configuration as Veratron's LinkUp sensors I've previously reviewed. Configuring the gauge via NFC feels like magic. After downloading the VL Flex Marine app from the app store you simply open the app and hit the read button in the app. Reading the configuration allows the app to load the gauge's current settings. When you hit read, you're prompted to hold your phone to the lens of the gauge. In less than a second it has read the settings and the app displays them. Once you've made any changes you want, you hit the apply button and repeat the phon in front of the lens routine. Once the app shows the completion check-mark, the settings are written and the changes applied.
Most impressively, the entire configuration process can also be completed with the gauge powered down. That means the gauge can be configured while it's still in the box with no wiring whatsoever.
Using the gauge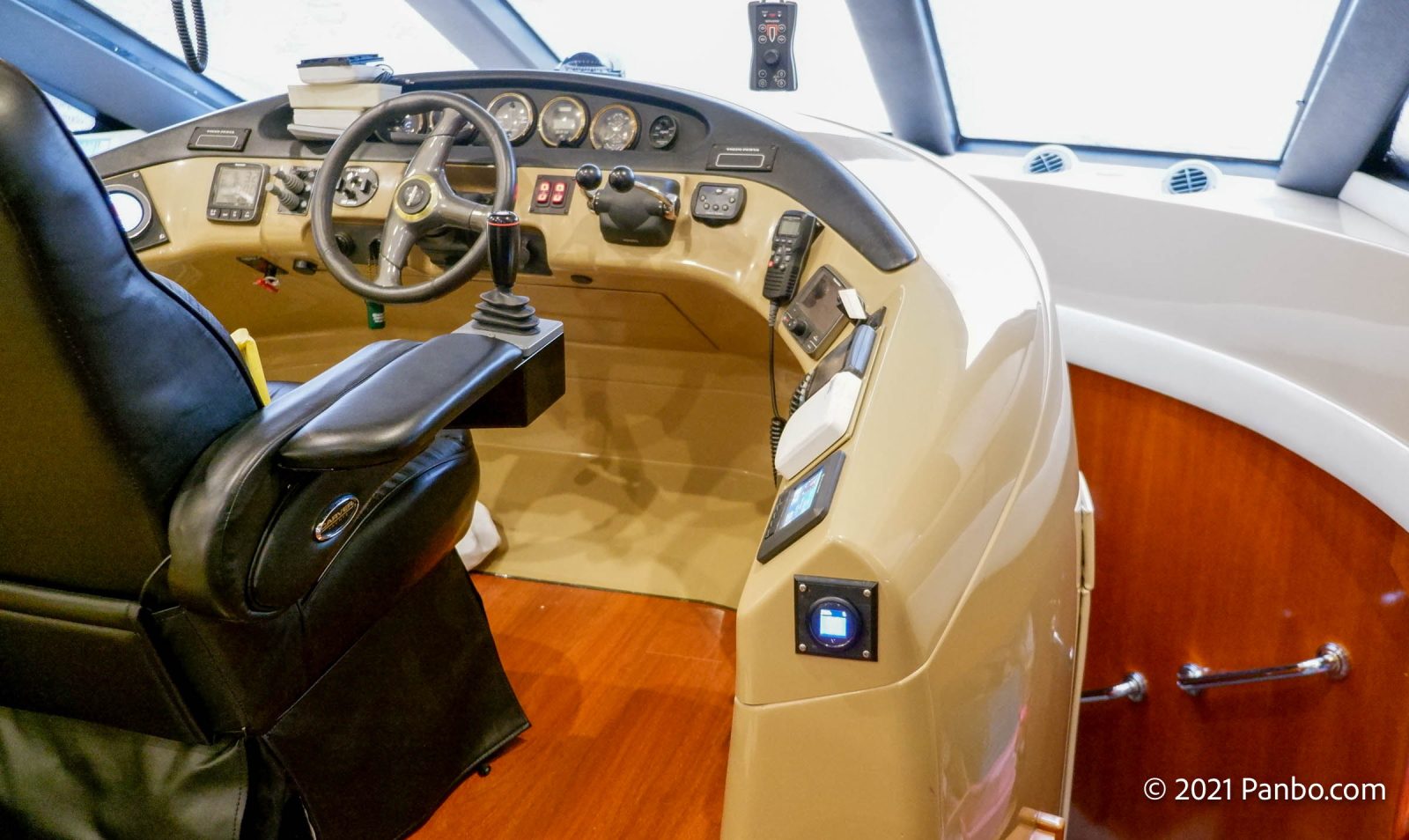 My primary use for the Flex will be to monitor my fresh and blackwater tank levels. So, I mounted the gauge at the lower helm where it's visible on the way down to the staterooms and heads. That way, we can check tank levels at a glance before a shower, doing laundry, or flushing the heads. Based on my testing results, I also think it's likely I'll add one in each head compartment.

Although I'm using it for tank monitoring, the gauge is capable of displaying a lot more data than tank levels. Above you can see all the data types it can show. I'd say that coupled with Veratron's intelligent battery monitors, you could build a nice battery monitoring system. It turns out I'm not the only one who thought that. Veratron is now offering a kit with the IBS and Flex bundled together.
I put a power monitor on the gauge and found that it drew well under Veratron's 50 milliamps full brightness spec. I found it was typically drawing around 30 milliamps with a 12-volt power supply. That's good news since I think it means you can pretty safely leave a few running without much concern for the impact on your batteries.
Improvements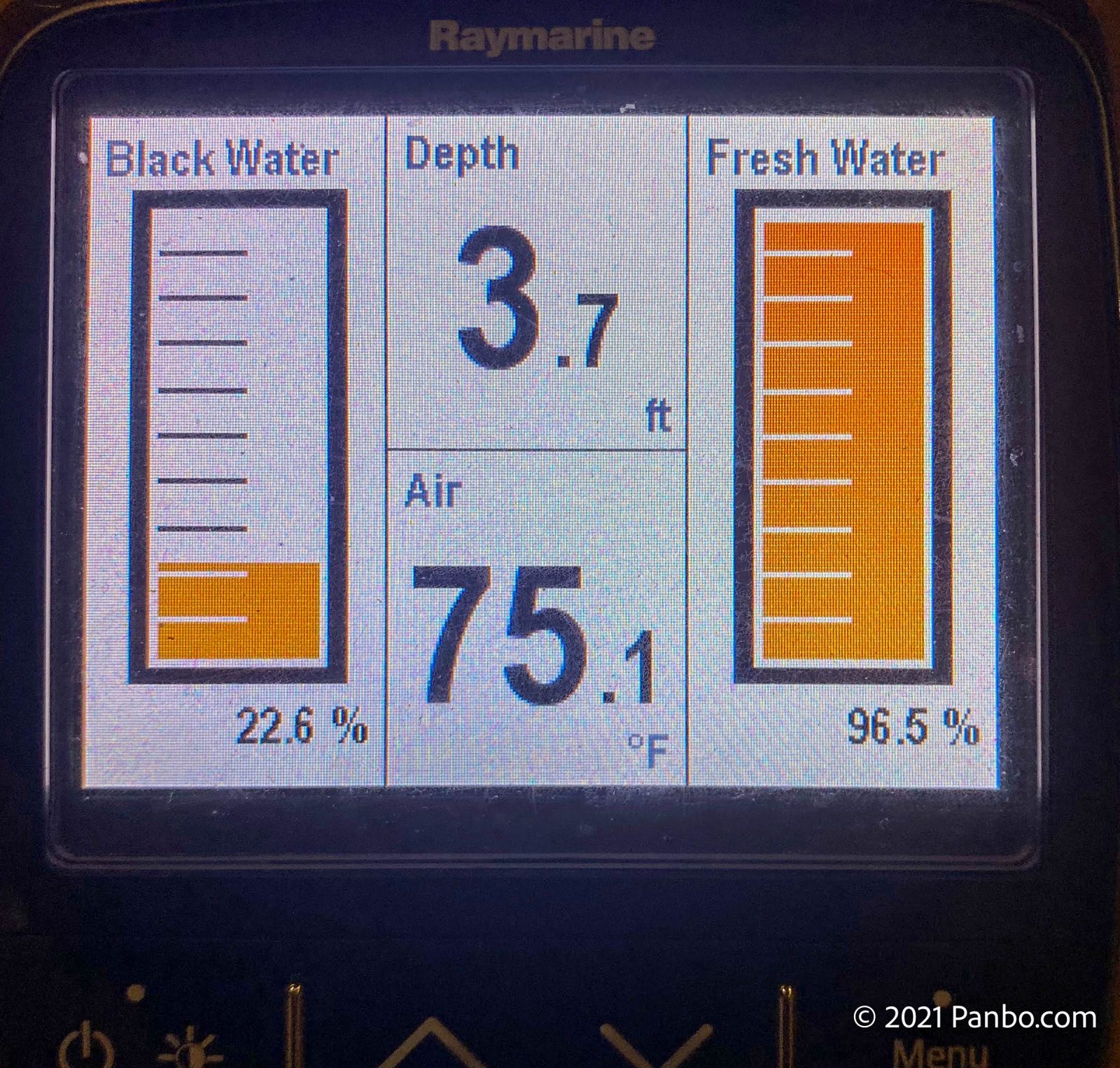 During my testing I did encounter an issue I'm hoping Veratron will resolve. As shown in the pictures above, the Flex is able to display fuel, fresh water, and waste water levels. But, many other displays expect to see holding tank level data sent as black water. That's the case for quite a few of the displays (including the i70 pictured above) I have on Have Another Day. Hence, my FPM 100 sends holding tank data as black water. That means the Flex can't display it unless I change the data type. I'm hopeful Veratron can add another tank level type to the display options and resolve this issue. I have a feeling I'm not the only one who will encounter it.
As long as I'm asking for enhancements, there are a few others I'd love to see. It would be great if the gauge could cycle between a couple of screens. Since there aren't any buttons on the gauge I think the easiest way to do this is just to cycle through a few data elements every few seconds. Lastly, I'd love to see the Flex show some additional data. Especially environmental data. I'd really like to display information like wind speed, outside temperature, humidity, etc.
Final thoughts
The ViewLine Flex gauge does just about exactly what I need. It's an inexpensive, power friendly, easily configured gauge small enough to mount anywhere you need information at a glance. I'm hopeful Veratron can add a few data types and then I think it might be just about perfect.