What's in the box? Included accessories change the cost of marine electronics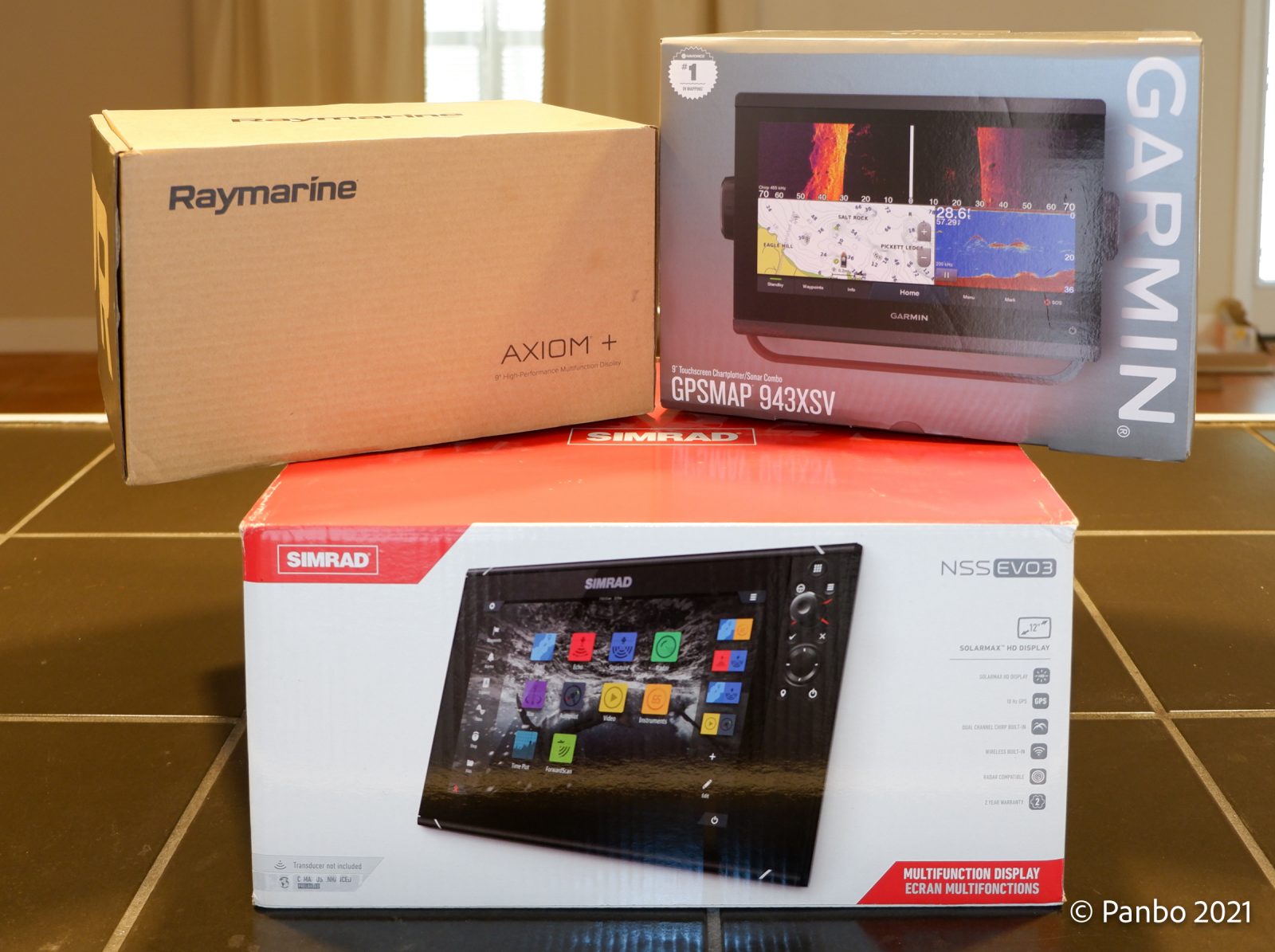 Installing electronics on a boat is often a solitary experience and leaves one with time to think. Recently, while installing a camera, I found myself thinking about the significant differences in what each manufacturer includes with their equipment. What I realized is that comparing the cost of the item doesn't tell the full story.
You can't use a wired IP camera without an Ethernet cable, but some manufacturers include the cable, and some don't. So, if you really want to compare the cost of the items, you need to include the cost of any required accessories that aren't included.
I'm not hoping to convince you that you should buy one manufacturer's products over another because one includes more in their packages. First, there's little consistency as to who includes more, and second, I think the features and capabilities of the product should guide your decision. But, I want to make sure that you have the whole story if you price compare products. Researching this entry caused me to realize I didn't always have that.
All the pricing comparisons I've made here are based on each manufacturer's list price. Garmin, Raymarine, and Simrad's MFDs all seem to sell at list price but Furuno's products appear to be regularly discounted. So, the final selling price of Furuno's equipment could end up cheaper than what you see compared here.
IP Cameras
Let's start with IP cameras because that's where this exercise started for me. I was surprised to open the Garmin GC 200 IP camera box and find that for $500, Garmin includes the camera, an (easy to pull small connector) Ethernet cable, and the required Ethernet converter. Even better, it's a six-meter cable, so it's long enough for many installs. By comparison, Raymarine's CAM220 — which has the same list price — doesn't include the cable. Raymarine's RayNet to RJ45 cables are only available in 3-meter and 10-meter lengths at $65 and $110, respectively. Suddenly, the two cameras that both cost $500 are either $65 or $110 different in price.
MFDs
MFDs are more mixed about what's included and what's not. For example, Raymarine's $3,900 Axiom Pro 12 includes a SeaTalk NG to NMEA 2000 cable, a power, NMEA 0183 and analog video input cable, a SeaTalk HS (Raymarine Ethernet) cable, and mounting hardware. Garmin's $4,000 GPSMAP 8612xsv includes an NMEA 2000 cable, an NMEA 2000 tee connector, a power cable, and mounting hardware. Simrad's $4,000 NSS12 EVO3S and Furuno's $3,800 TZT12F include just power cables and mounting hardware, though Furuno does include a 12-pin to 10-pin transducer adapter.
In cameras, Garmin was the most generous, and Raymarine the least. But, in MFDs, Raymarine includes the most accessories. To get the 8612 to the same equipment level as the Axiom Pro 12, you will need to purchase a $30 Ethernet cable and a $30 NMEA 0183 cable. But, Raymarine doesn't include a tee connector with the Axiom 12 Pro, so you'll need to include the cost of a tee connector (usually around $20 for NMEA 2000) and, if you're sticking with NMEA 2000 cabling versus SeaTalk NG, the cost of an NMEA 2000 spur cable. For cost comparison, both Garmin and Raymarine are ahead of Simrad and Furuno, who don't include any cables or connection accessories. Though the Simrad NSS12 starts out $500 cheaper.
Gauge instruments
Gauge displays range from $480 for the Raymarine i70S to $595 for the 4.1-inch Furuno FI70 with the Garmin GMI 20 and 4.1-inch Simrad IS42, both priced at $550 slotting in the middle. Once again, there's a range of accessories included with the gauges. Garmin and Simrad are the most generous gauge manufacturers, including everything you need to add the gauge to an existing NMEA 2000 network by supplying an NMEA drop cable and tee connector. Raymarine supplies a SeaTalk NG spur cable but no tee connector, and Furuno only supplies the gauge and mounting hardware. Although the difference is likely less than $50, I recently installed three GMI 20s on a boat, so the savings can add up.
Final Thoughts
I hope that you won't let price be your only guide in selecting electronics for your boat. But, I think it's important to understand what you're getting for your money. I'm not privy to how pricing decisions are made. However, that doesn't stop me from speculating that perhaps accessories were dropped at some point when a choice was made between including less or raising prices. I understand the merits of such a decision, especially when it's for an accessory that not everyone will need. But, I've also heard the other side of the equation. I frequently hear a boater say something like, "You'd think for $3,000 they could include a cable…" That's not a hard sentiment to support, and it turns out some manufacturers do.