ASUS T91 & T101, the right boat tablet?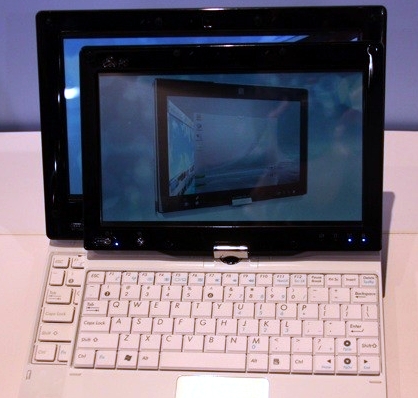 Hot damn. The nine and ten inch screens on these new ASUS Eee PC T91 and T101 "netbooks" swivel to tablet mode and are not just touch but multi touch. The small one weighs just over two pounds, and can have a GPS built in. Now I'm quite aware that my interest in the big HP TouchSmart series isn't shared by many boaters, but, geez, couldn't one of these little puppies make a nifty nav/comms accessory? Engadget and particularly LaptopMag have good T91/T101 coverage. Pricing isn't noted but the existing ASUS Eee series
bodes well. Also at CES, Spot announced a roadside assist add-on service that might be great for trailer boaters. I'm sure there's more of interest at the show, and will keep looking.