Bystander & Velsheda, what a pair!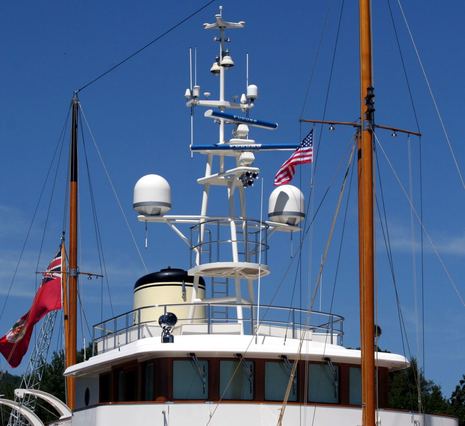 While Camden is being visited by lots of large yachts again this summer, as of yesterday afternoon this is the antenna mast that dominates all. And, no, it wasn't dropped by aliens onto the deck of a schooner. Those Norway pine spars with served rigging are part of the rather stunning package. And while it would be great if readers attempt to analyze what all those antennas are about — and whether it's as sensible as it looks to mount some of them upside down? — I'm going to concentrate on the vessel and her equally yar charge…
I knew it was likely that I'd get to see the 138-foot Bystander close up when we returned to Camden because she motored by us off Boothbay on Friday, and Camden was set as the destination on her AIS. And though at first I missed the "J K7" painted on her stack — which can puff out faux boiler smoke, by the way — I also figured that such an old-time-yachty looking vessel might well be tender to the sleek J boat that was making sail just behind her…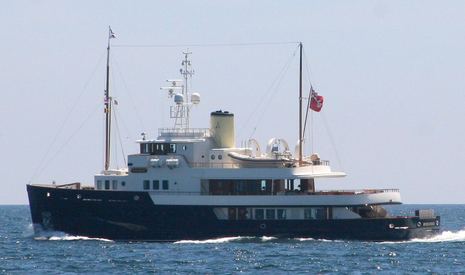 We were able to get closer to the 129-foot Velsheda, which was originally launched in 1933 and totally rebuilt in the late 90's. She can purportedly set 9,000 square feet of sail on the wind — and nearly 11,000 of spinnaker — and we got some sense of her power as she sped off to the east…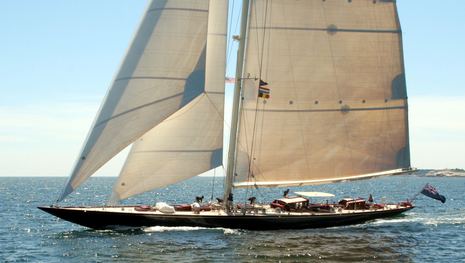 We could also see her 184-foot carbon fiber mast towering above Curtis Island as we came up the Bay yesterday and I got the deck shot below from Gizmo's flying bridge (like all these pictures, click for lots more detail). It's hard to tell in even my highest resolution photos, but would anyone be surprised if those were B&G instruments?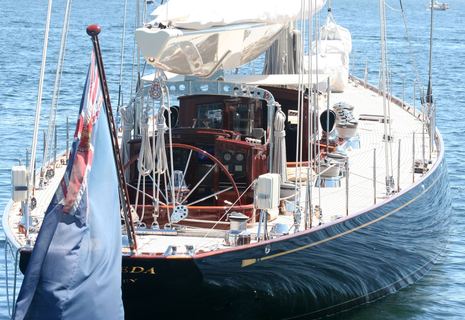 Now you can see these yachts as another sign of growing income inequality around the world, but doesn't a wealthy man who puts such beauty on the water deserve a pass? Apparently that man is Ronald de Waal, and I gather that he took these vessels around the world and that they now cross the Atlantic twice a year.
I wish I could say that I had an invitation to see more detail of Bystander and/or Velsheda, but I did find a good Yachting Monthly article that you can download from the Bystander pages of exterior designer Vripack. And check out that entirely different but equally interesting bow in the final shot below. Yes, Wind Horse is also visiting Camden and I am quite excited about visiting Steve and Linda Dashew on board later today. More to come of course.