Empress of the North, & Hanus Rock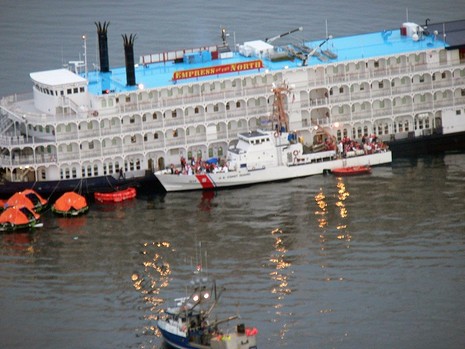 That's the Coast Guard cutter Liberty off loading some 130 (of 250) passengers from Empress of the North after she supposedly hit Hanus Rock in Alaska's Icy Strait at 2am this morning. I'm certainly not qualified to blame others for nav mistakes, but apparently this vessel has quite a history of groundings, and Hanus Rock looks like it's well marked and has lots of room around it. (If I have the right spot; I haven't seen a map of the accident yet, but did find this Hanus Reef at the south end of Icy Strait.) It will be interesting to see the accident report.
PS 5/15: Soundings just put up a Web "Channel" covering multiple USCG rescue operations off North Carolina last week.