Garmin nüvi 500 & GPSMap 640, yipe!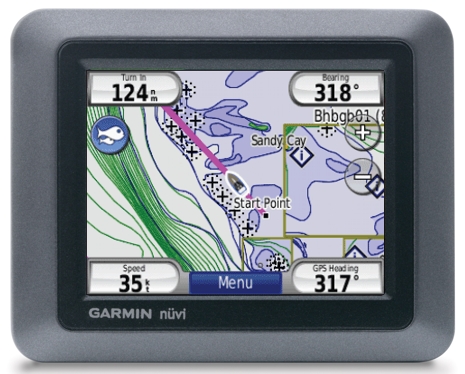 How behind is Panbo? Well, in July I whined about Garmin's introduction of the touchscreen Oregon handheld before I'd yet written much about the somewhat similar Colorado. While I've been testing an Oregon for some weeks (and still haven't posted here about it), Garmin has introduced two new handheld/portable units of considerable interest to boaters. One is the nüvi 500 above, a waterproof, multi-mode version of Garmin's 3.5" touchscreen automobile navigator. Which makes it a direct, and probably awesome, competitor to the Lowrance XOG and Magellan Crossover. Fortunately, the able blogsters at GPS Magazine and GPSTracklog have both reviewed the unit, though neither went boating with one. I don't think anyone has yet seen the intriguing GPSMap 640…
The GPSMap 640 is a whole new product line for Garmin, though it clearly combines features of the high-end marine 5000 MFD series with the "extra wide" 5.2" nüvi 5000. The nüvi 500 above comes with street and topos built in, you add g2 BlueCharts on mini SD card; the 640 not only comes with charts and street maps built in, but purportedly knows which you want to use depending on which mount it's in. It only has NMEA 0183 for interfacing with boat sensors, but it sure looks like a neat way to make the most of an XM weather subscription. Garmin also recently announced VHF radios and a N2K wind sensor, and is now shipping a heck of an autopilot. There are probably a lot of folks in the marine electronic industry muttering "yipe".