Garmin Quatix 7 SmartWatch, a refined wearable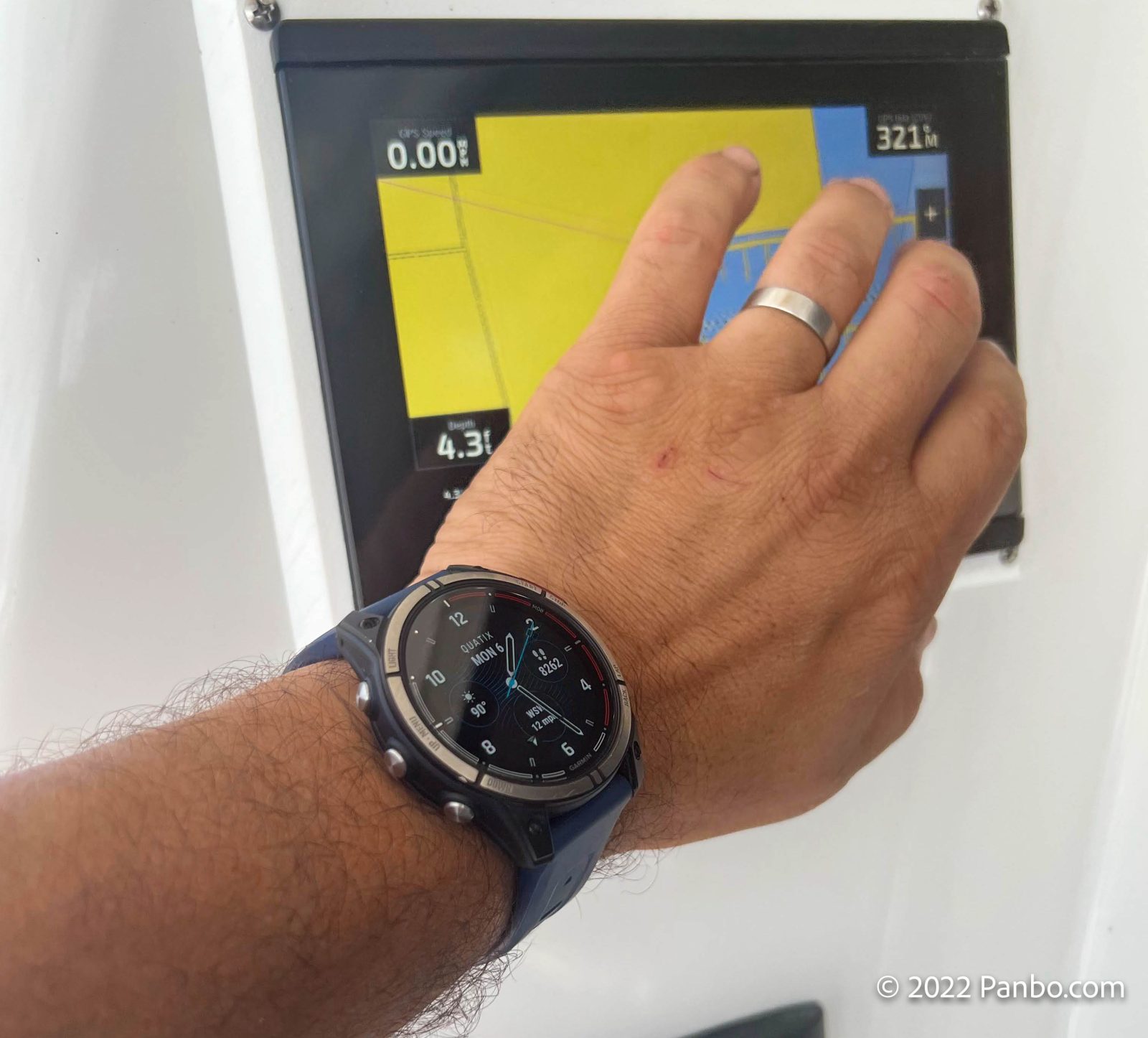 Garmin recently released the Quatix 7 and I've been wearing the Saphire model since just after the release. I'm pleased to report that in my testing it's proved to be a refined, visually pleasing, and useful accessory. With excellent battery life, a bright, easy-to-read display, and integration with Garmin marine products like the GPSMap MFDs and Fusion stereos there's plenty of reasons to give the Quatix line a careful look.
I'm a geek and I've always been a geek. So, from the moment people started strapping tiny computers on their wrists, I was there. My first wearable was a Pebble Watch (remember those) and since then I've been through more Android Wear watches than I can recall (and I'd honestly prefer not to recall most of them) before settling on an Apple Watch I've worn for the last two years. I'm very happy with my Apple Watch, so I was a little hesitant to give it up for the Quatix 7 Saphire. I really haven't missed the Apple Watch much, though there are a few things I do miss from it. I'll get into those a bit later.
Quatix 7, what's new?
Don't let the 7 in the product name confuse you. The Quatix 7 is the fifth generation of watches. It's available in 3 models: the $700 standard watch with a 1.3-inch 260×260-pixel transreflective memory-in-pixel (MIP) display, the $1,000 Saphire model I have with a 1.3-inch 416×416-pixel AMOLED display, and the $1,200 Solar watch with a 1.4-inch 280×280-pixel MIP display. The solar model, as its name implies, boosts the rechargeable battery with energy harvested from sunlight. In battery saver mode the solar model can go a year when it's exposed to sunlight for three hours a day.
For the first time, all three models feature touchscreen control. The user interface still uses the five control buttons the series has long relied upon for many controls. But, now you have the option to touch the screen to control it. Think of it as similar to hybrid-touch on an MFD. So far, I've found several cases where I expected touch input to work, but it didn't. I expect this will get better as Garmin has more time to fully integrate touch into the software.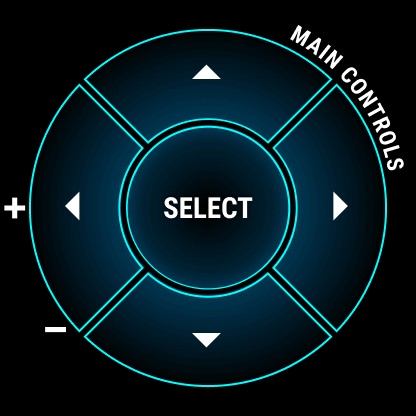 Garmin has also added MFD control to the Quatix. The watch will now display either a directional pad or menu and zoom controls. This allows easy control of zoom and some MFD functions but it's not yet comprehensive enough to allow things like turning on transmit on a connected radar unit.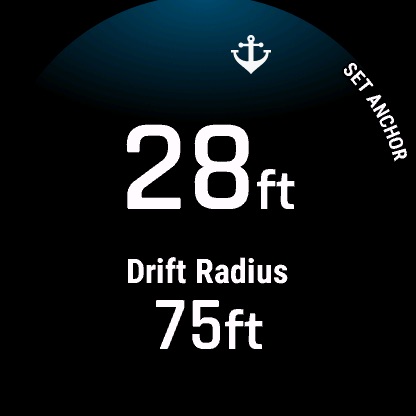 This series also introduces an anchor alarm app on the watch. The anchor alarm uses the watche's internal, newly improved, multi-band GPS receiver. So, if you set the anchor alarm on your watch but then hop in the tender to shore, it's going to go off. But, if you stay on the boat, it's a good way to see at a glance if your anchor is holding.
On the water with Quatix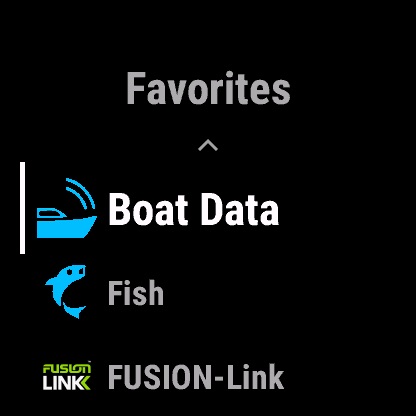 Once on your boat and connected to compatible Garmin and Fusion equipment the Quatix 7 can act as a remote for your MFD, display data from your MFD, control your auto pilot, and act as a remote for your Fusion stereo. In my usage of Quatix series watches, I've found the data display and stereo remote to be the two features I use the most often. I don't have a Garmin autopilot on either of my boats, so I can't speak to how often I might use that ability.
Overall, my favorite Quatix feature is the ability to display any data I want on my wrist and see it at a quick glance, I've found it more useful on Panbo(at), my 22-foot center-console, than on Have Another Day, my bigger boat. That's primarily because I have several gauge displays on Have Another Day where I can continuously display any data I want. But, Panbo(at) doesn't have any gauge displays, so using my watch as one is great.
I previously had a non-touchscreen Quatix and I never found the Fusion remote particularly useful. Without a touch screen it was a challenge to figure out which button did what. So, instead of trying to figure that out I'd typically just find the head unit or a remote and use that. The touch screen on the 7 changes that. The touch controls are pretty easy to hit and make turning the volume up or down or skipping a track really easy.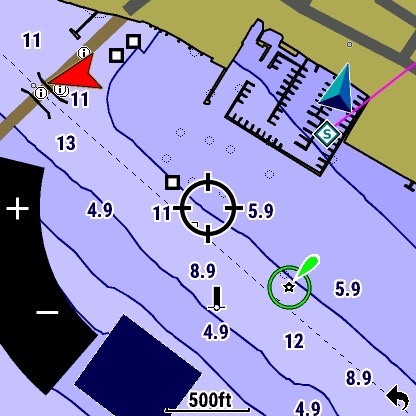 The Quatix 7 can display Garmin's G3 charts and does so quite nicely. Scrolling is reasonably quick and the charts, at least on the 416×416 pixel Saphire, are crisp and clear. But, I was surprised to learn the Quatix 7 doesn't include charts. You will need to purchase them separately. Charts start at $129 for European regions, $149 for a single U.S. region, and $219 for the U.S. and Canada. Based on the size of the display and the way I use my watch, I don't think I could justify the expense of buying (and then updating) charts for a sub two-inch display.
On-the-wrist with Quatix 7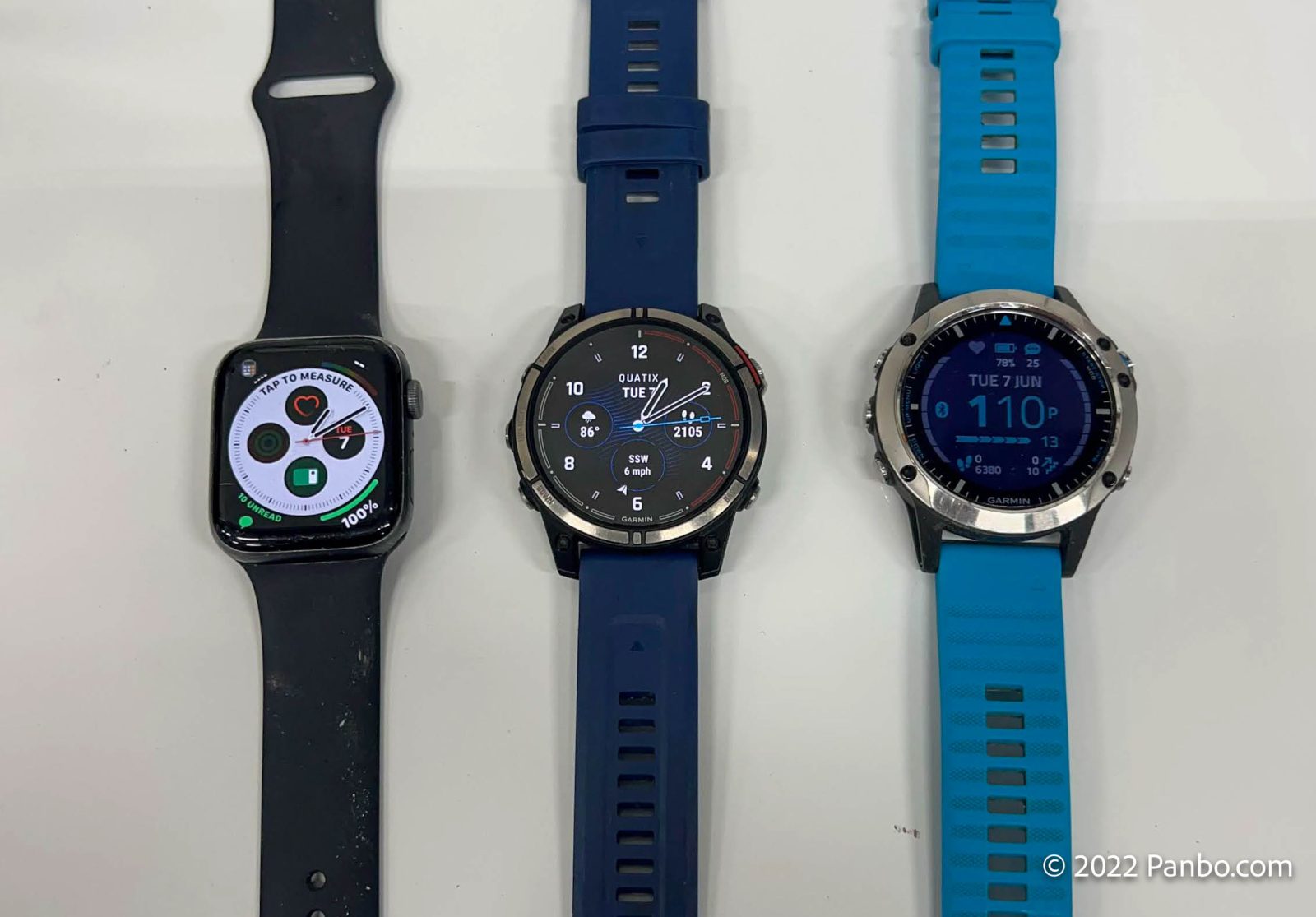 As I mentioned, the Quatix 7 isn't my first experience with Garmin's marine-focused wearables. I had, and wore, a Garmin Quatix 5 for quite some time. Overall, I liked the Quatix 5 but eventually put it in a drawer in favor of my Apple Watch. I would say my single biggest complaint with the 5 was the screen's limited brightness and the general washed-out appearance. But, once I moved to the Apple Watch I realized just how much I'd come to enjoy (and now missed) the 4-6 day battery life the Quatix provided.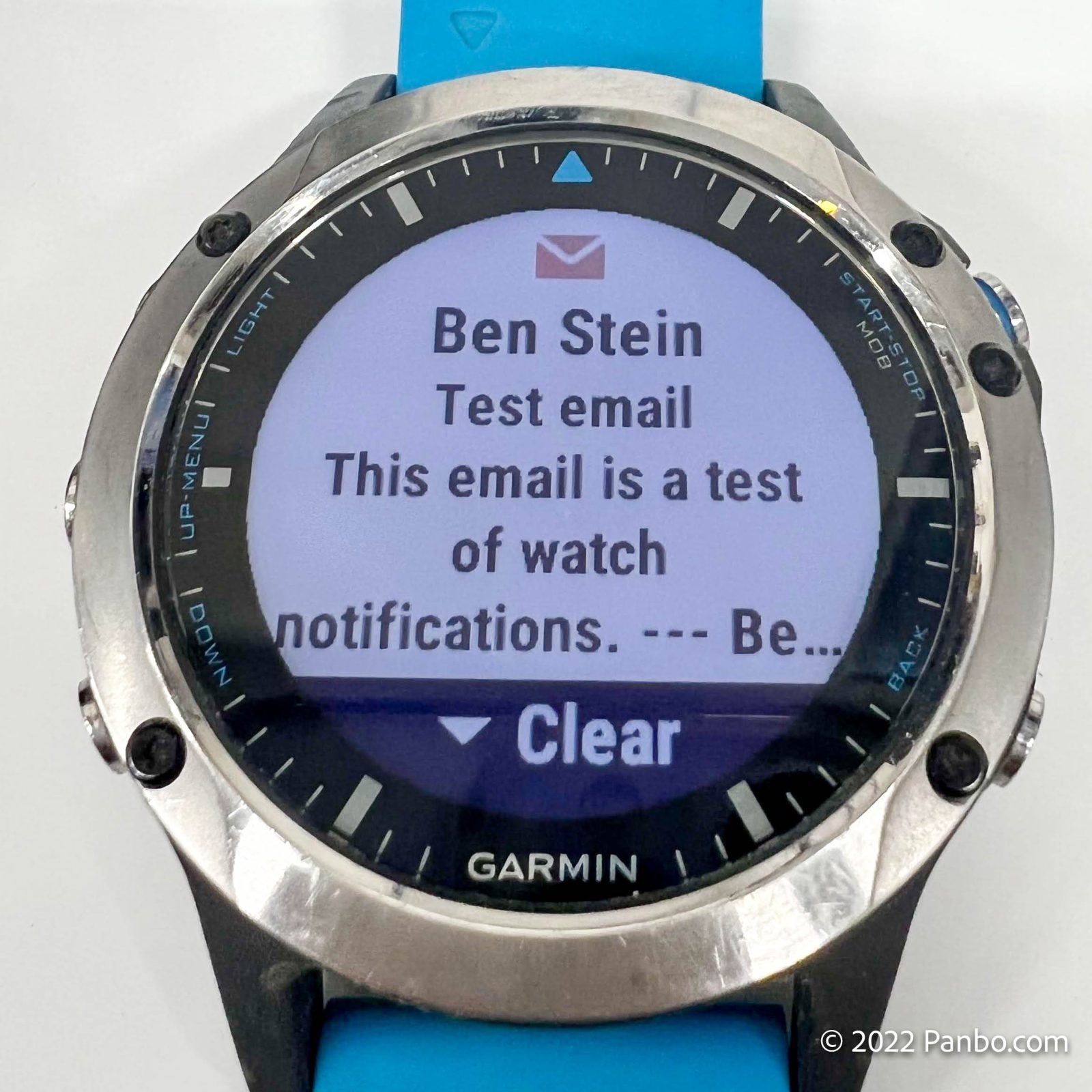 As I mentioned, the Quatix 5's screen looks a little washed out to me. I think this is a factor of the display technology Garmin used on the 5 and still uses on the non-Saphire 7s. It delivers great sunlight visibility and battery life, but it doesn't deliver vibrant colors or great brightness. The 7 Saphire's AMOLED display is a big improvement in both vibrance and brightness, though I think that comes at the expense of battery life and sunlight readability. In my own experience I've found the compromises in sunlight readability and battery life hardly noticeable. So, I'd say I prefer the tradeoffs of the Saphire's AMOLED display, but also understand the benefits of the MIP display on the other Quatix 7 and previous series.
Garmin's fitness and outdoor segments accounted for 55.5% of its Q2 revenue, with aviation, marine, and auto device sales making up the rest.

https://frontofficesports.com/garmin-revenue-up-53-on-growing-wearables-segment/
Lest you think the Quatix is some sort of random curiosity for Garmin, it's not. Using Garmin's Quatix watches I've gotten the impression the Quatix is the product of a partnership between the wearables and marine groups at Garmin. But, I also get the sense the watch is ultimately a wearables product first and a marine product second. When you realize wearables and outdoors account for over half the company's revenue, that makes perfect sense. So, although Garmin is the only marine electronics manufacturer making a watch to pair with their MFDs, it's a very natural move for them.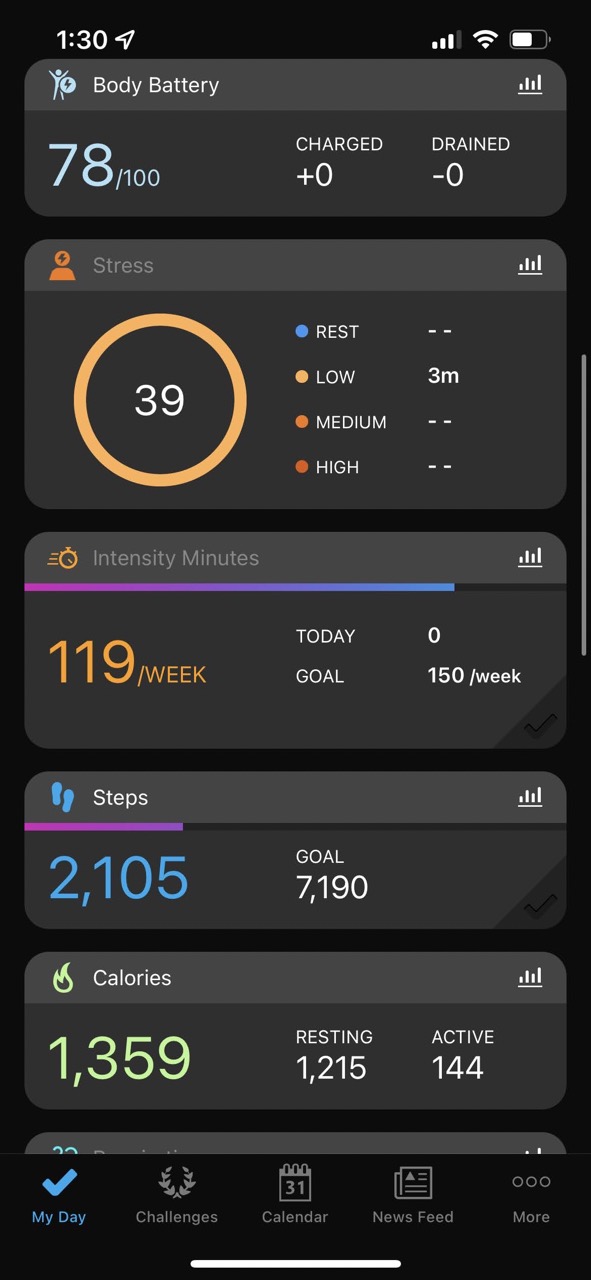 Garmin's experience in wearables shows up in the feature list. Especially in the depth of health and fitness features. I've included a few screenshots above to help tell the story of the fitness and general smartwatch capabilities, but I'm not doing a full review of those capabilities. It appears to me the Quatix's fitness capabilities mirrors many other Garmin smartwatches and there are lots of other sites that do a better job keeping abreast of those capabilities than me. Laslty, please don't judge my recent workout; I hurt my back recently and I'm just getting back to working out.
Garmin Marine vs Garmin Connect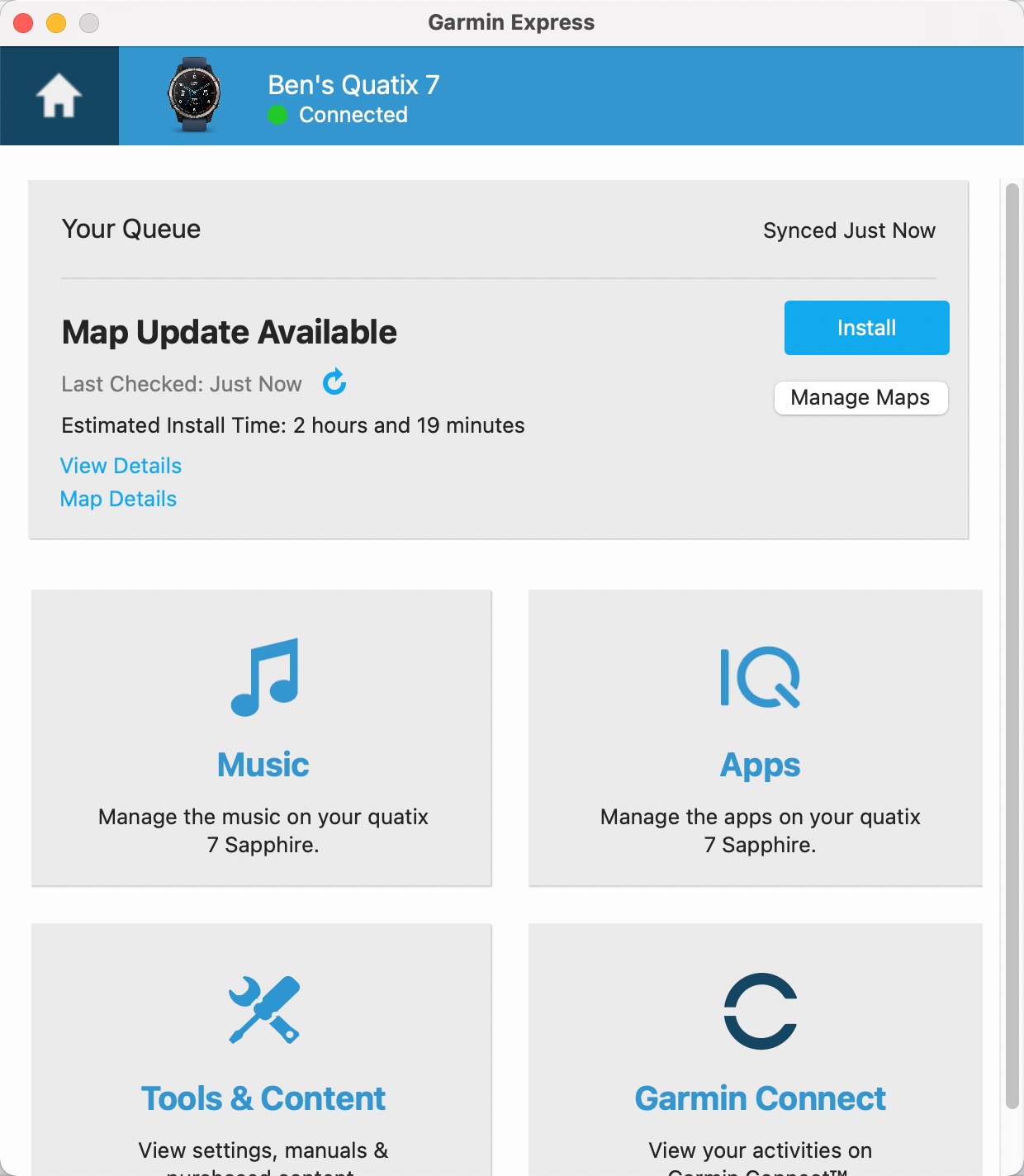 There's a little bit of an oddity with Garmin's marine watches. Most Garmin marine devices are managed via the Active Captain app and a Garmin Marine account. But, Quatix watches seem to straddle the worlds of Garmin marine and Garmin wearables. To manage the watch you use Garmin Express, a piece of software you will run on your Windows PC or Mac.
Garmin Express is used to manage most aspects of the watch. You update your charts, manage installed apps, software updates, download screenshots, and more from Express.
Updating charts, I ran into an issue with the USB data/charging cable connection on the back of the watch. I've noticed that if the watch is bumped while charging, charging stops. It turns out that if you bump the watch while it's connected and downloading charts, it interrupts the chart download and update process.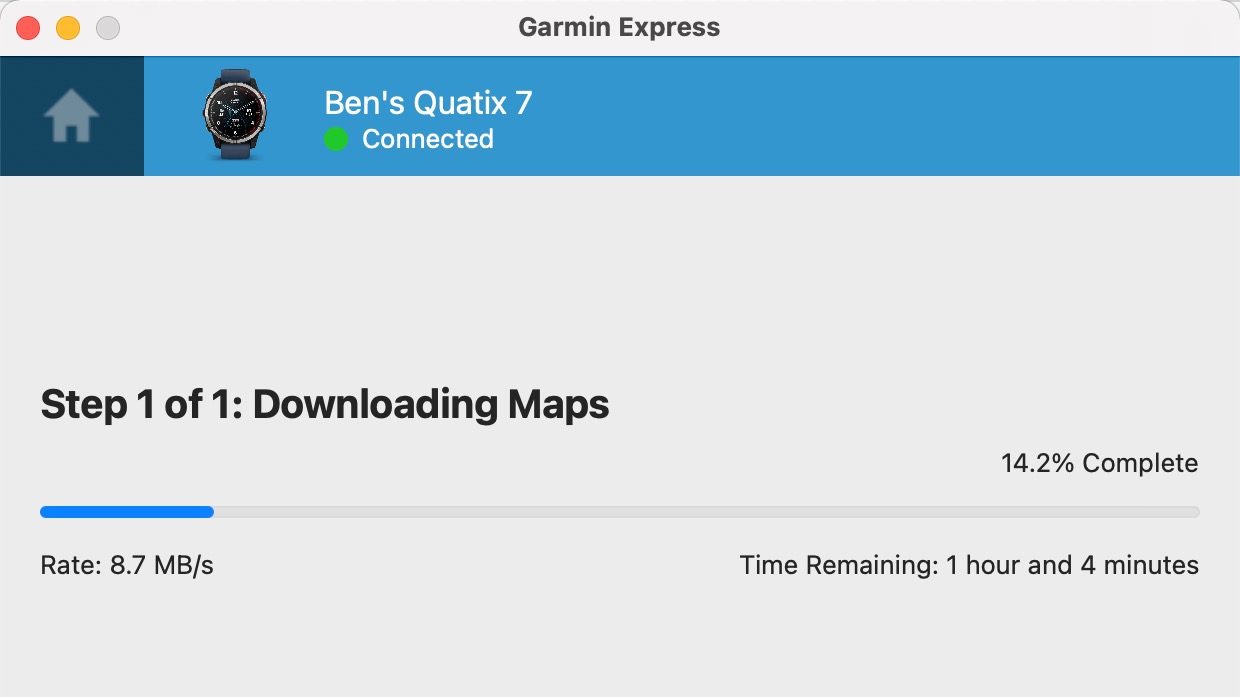 Each time the process is interrupted it starts over. That wouldn't be much of an issue, but the download is multiple gigabytes so interrupting it can mean a lot of time downloading is lost. I've accidentally interrupted the process several times, giving Starlink a bit of a workout.
Final thoughts
I think it speaks highly of the Quatix 7 that I find myself able to switch back forth between an Apple Watch and it without any major issues. I think the biggest thing I miss when I don't have the Apple Watch on is the automatic unlocking of my phone and computers. Which, unless Apple opens up that functionality to third parties, isn't something Garmin can control. It's a personal preference, but I think the Saphire is the best looking smartwatch I've worn. And while on the one hand that seems a little superficial, the reality is, watches are worn in part as jewelry. But, it's not just a pretty face (sorry), there's a lot of functionality baked into the watch and the addition of the touchscreen makes it all easier to access,