Garmin releases 4-zone compact stereo for boat lovers who value a premium audio experience and dash space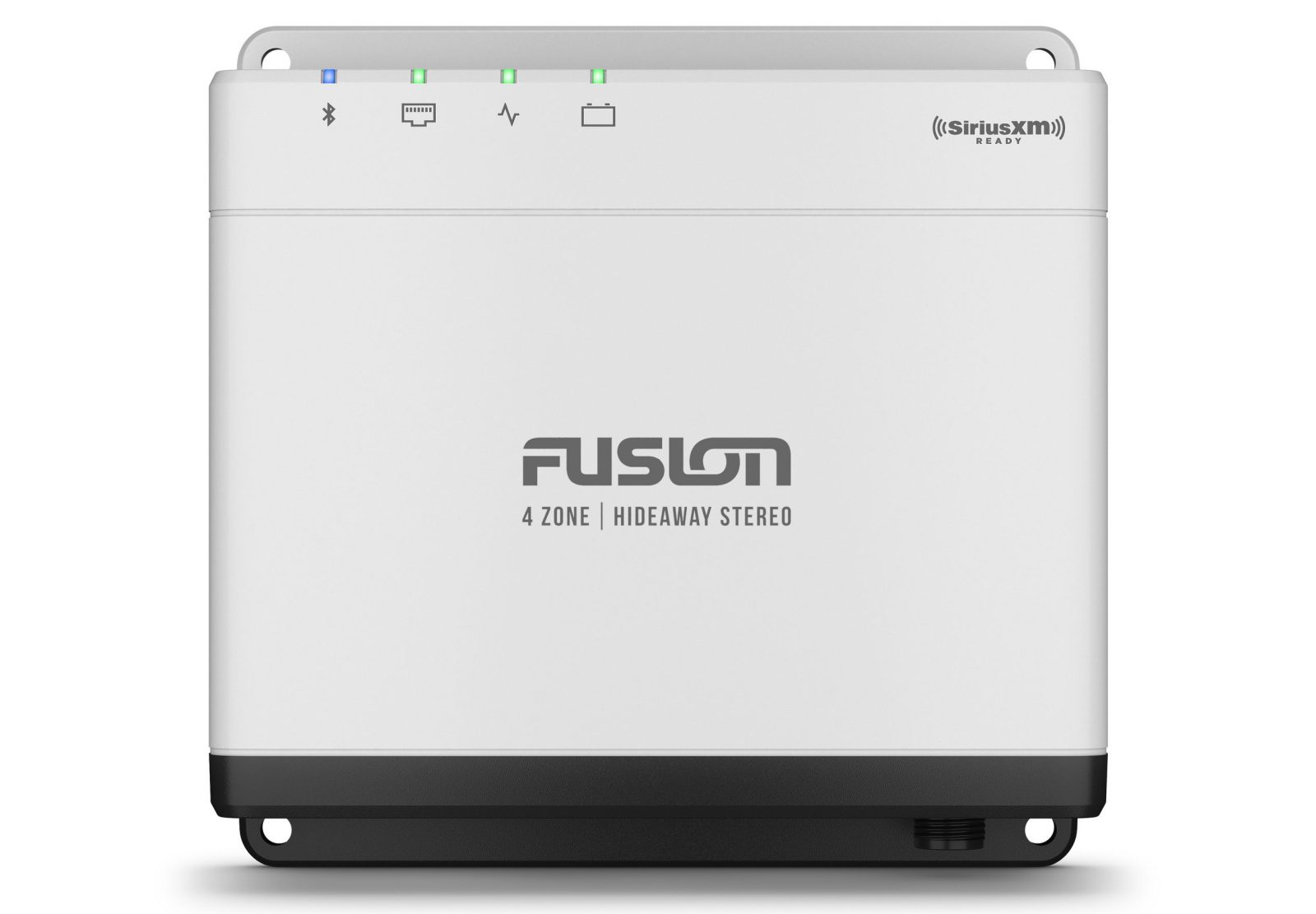 New Fusion stereo offers additional audio zone, hideaway design and high-fidelity audio streaming
OLATHE, Kan./Jan. 31, 2023/PR Newswire – Garmin (NYSE: GRMN), the world's most innovative and recognized marine electronics manufacturer, today announced the update of the Fusion-branded Apollo Series with the release of the Apollo WB675 Marine Hideaway Stereo. Designed to maximize valuable dash space, the WB675 hideaway stereo offers a world-class audio entertainment experience and the ability to enjoy premium sound from four separate audio zones.
"Our latest hideaway stereo provides customers even more flexibility and provides the very best on-board audio entertainment possible," said Dan Bartel, Garmin vice president of global consumer sales. "We made sure to not only maximize dash space with the WB675 but to make our customer's lives as easy as possible when it comes to streaming their favorite music."
Amplify the moment with these key features
The WB675 is an advanced marine stereo with cutting-edge technology and features for those who value a premium audio experience while enjoying life on the water. Here are some of the key features of Garmin's newest hideaway stereo:
Customize audio zones — With Multi-Zone Technology, the WB675 provides superior sound in more areas on board your boat. Four separate audio zones can be set up and customized. Take full control of the audio system with integrated Fusion wired remotes and compatible Garmin MFDs or marine-specific wearables.
Maximize dash space — Thanks to its compact design, the WB675 can simply be nestled inside the helm console, a glovebox compartment or mounted completely out of sight, providing the most dash space possible.
Stream premium high quality audio — The WB675 has the ability to stream lossless audio with Apple AirPlay 2 software from a compatible Apple device1.
New product, same tech and durability
The WB675 possesses innovative technology — Digital Signal Processing (DSP) — that optimizes the audio signal that's delivered to Fusion entertainment systems, resulting in superior sound quality at all volume levels and in every listening environment.
Designed to withstand extreme weather conditions, the WB675 is rigorously tested against salt fog, UV, humidity and extreme temperatures that can cause mechanical failure, providing peace of mind that the stereo will perform and last in the harsh marine environment. The WB675 is protected by a three-year warranty.
The WB675 is available now with a suggested retail price of $499.99. For more information about products from Fusion, a Garmin brand, visit www.garmin.com/fusion.
1 Compatible on Apple smartphones and tablets and Apple MacBooks with M1 or M2 chips, which require a connection to Wi-Fi enabled Garmin MFD or separate Wi-Fi router.