Garmin shrinks Vesper product line. Will only Cortex remain?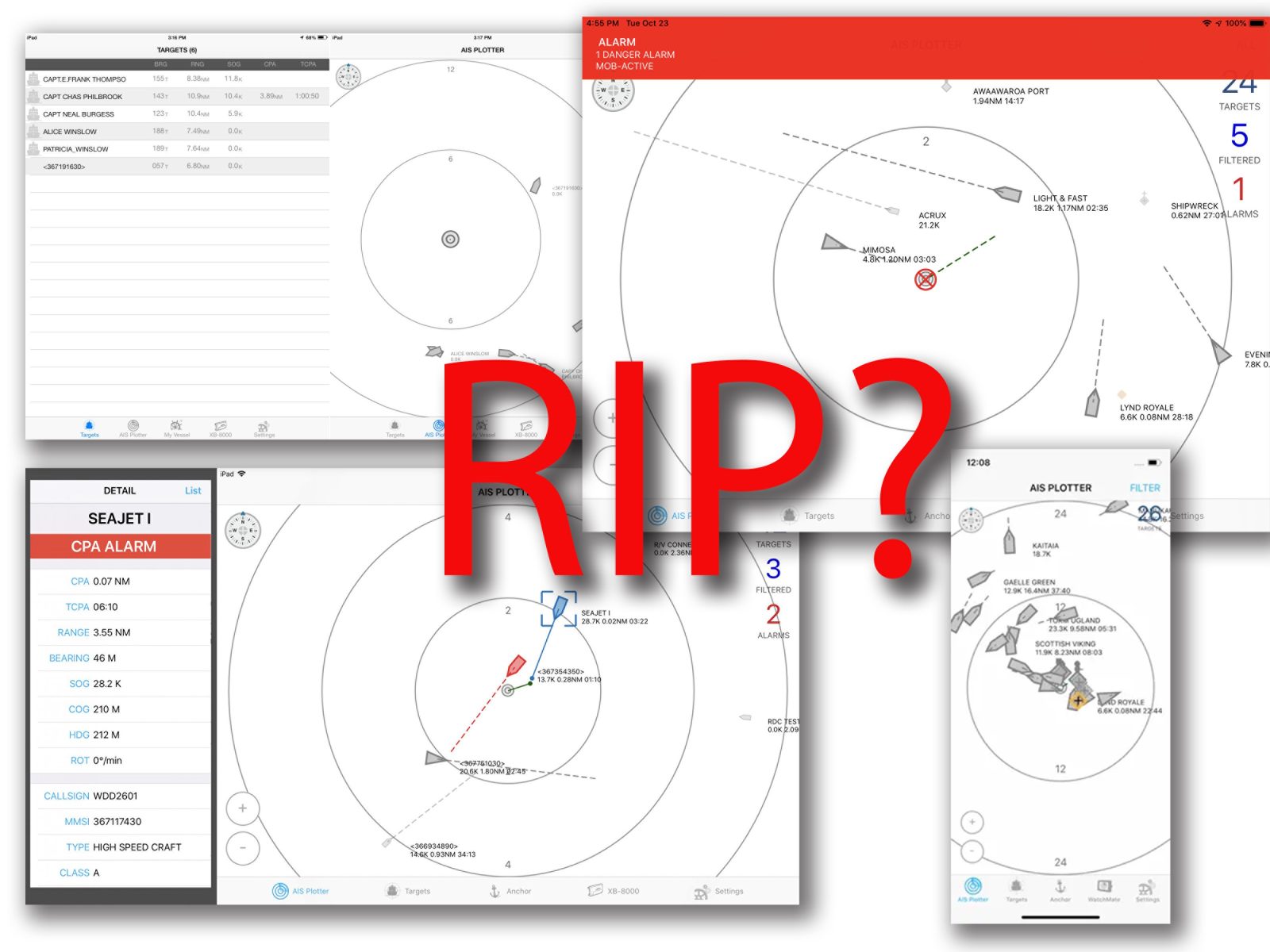 Although it acquired Vesper Marine in January of 2022, even today Garmin's VHF/AIS product pages only list the Cortex and its accessories. The entire WatchMate product line is conspicuously absent from the product list, and the Vesper name is absent from the Cortex items. In retrospect, these are telling ommissions, as today Garmin confirmed that the WatchMate XB-6000, XB-8000 and Vision2 have all been discontinued, soon to be followed with the Vesper brand name.
Specifically, Dave Dunn, Garmin's senior director of marine sales, explained that the WatchMates were manufactured by a third party that can no longer source the components needed to build them. So the decision was made to cancel the product line. Also discontinued is development of the WatchMate app, which is not good news for the current owners of Vesper WatchMate hardware.
However, all is not lost in terms of Vesper's innovative AIS presentations. Garmin is committed to the Cortex AIS/VHF/monitoring system — which may have been too much, too soon in Vesper's hands — and there is good reason to believe that Vesper features will appear in future Garmin AIS and VHF products. Especially if we make some noise about it.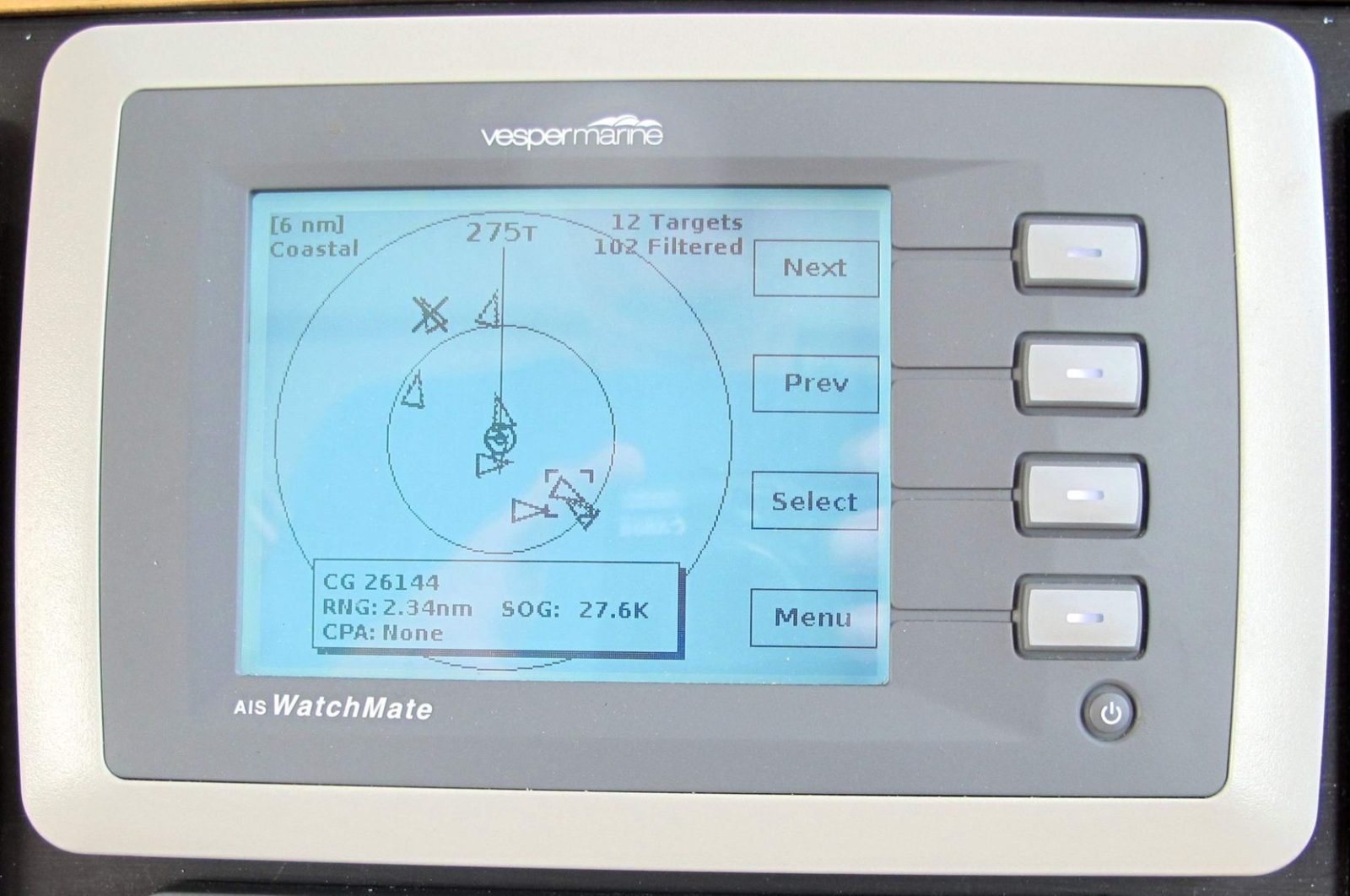 But before that discussion, let's pause for a moment of silence for Vesper's ground-breaking WatchMate family. Ben Ellison first wrote about the original WatchMate in 2008, almost fifteen years ago! That very first AIS display — initially with no AIS radio at all, subsequently with a receive-only radio — offered better options and more effective filtering than many MFDs do today. Ironically, I find Garmin's default alarm about everything AIS behavior among the least evolved of all the manufacturers.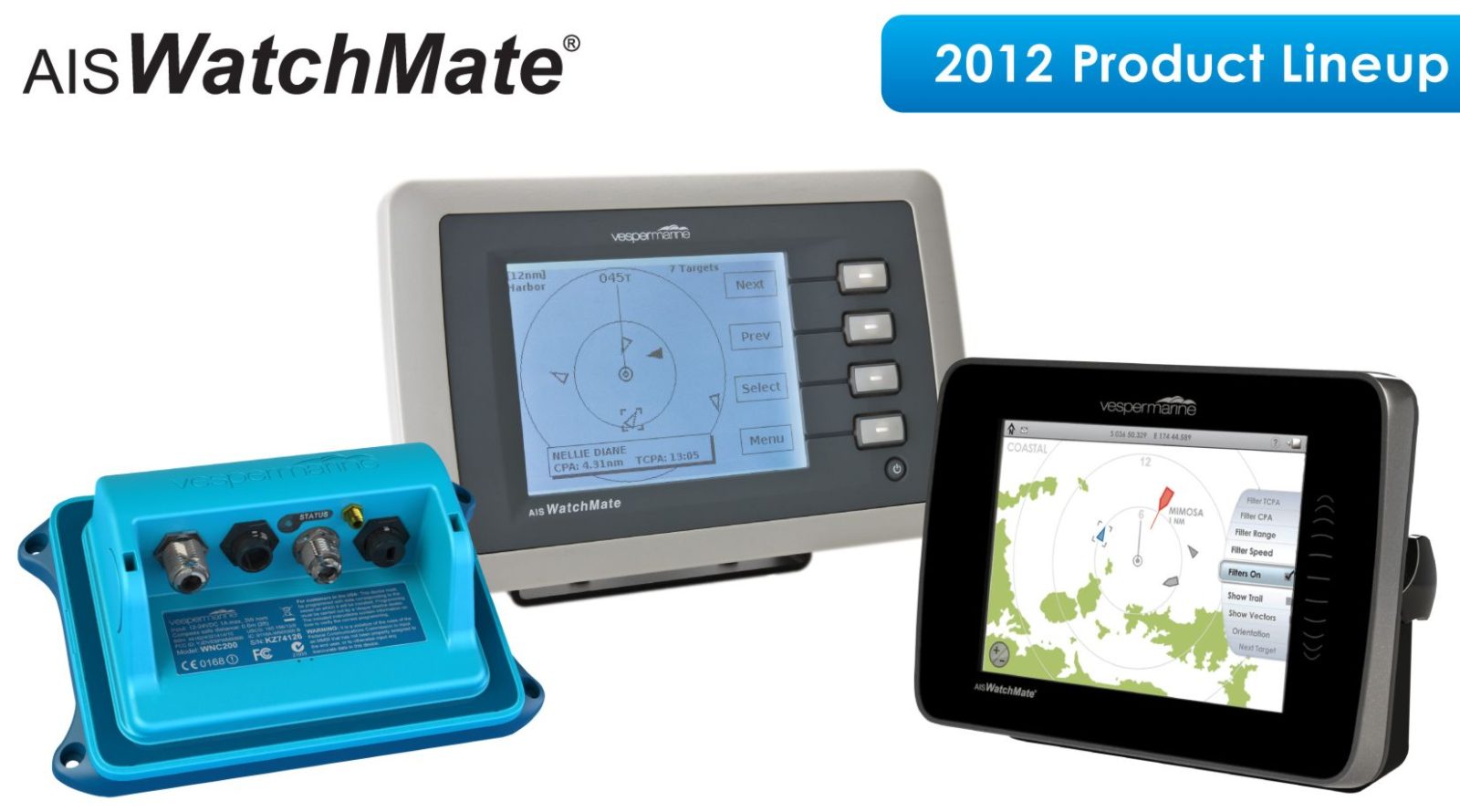 For more than a decade, Vesper's SmartAIS units paired with their WatchMate app have provided best-of-breed AIS interfaces. Their highly configurable alarming, radar scope-like presentation, and advanced anchor alarm set the bar high enough that no one ever reached it. Fortunately, the Cortex Onboard app includes all of the goodness to which WatchMate users have become accustomed. Unfortunately, Cortex is a more premium product coming in $600 (street price) higher than an XB-8000.
Although the writing has probably been on the wall for some time for the XB-6000, XB-8000, and Vision 2, it's sad to see them go away without a standalone AIS replacement with their outstanding collision avoidance, filtering, and target prioritization capabilities (even richer today than when Ben E. raved about them in 2013). Also missed will be the advanced AIS MoB beacon handling, the still great anchor watch feature, and the way these transponders could multiplex boat data for benefit of the WatchMate app as well as most any good navigation app.
But all three WatchMate units are, or were, carrier-switched class B transceivers and haven't been updated to the more recent SOTDMA B+ standard. Cortex uses a SOTDMA B+ radio, but, as I mentioned, it is a premium AIS, VHF, and boat monitoring product wrapped into one. For now, the only replacement in the Garmin catalog is their AIS 800, a fine, if undistinguished SOTDMA B+ AIS unit (that's also back ordered with pretty long delivery dates).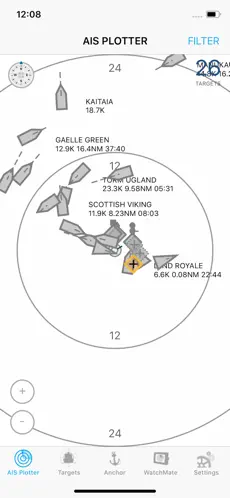 Understanding that the WatchMate line has been discontinued, I think the natural question for existing users is, will the app continue to be supported? Unfortunately, it sounds like Garmin doesn't plan to continue development of the app. Dave Dunn said they don't plan to remove the apps from app stores, but no further development would take place on them. That means that as Apple and Google advance iOS and Android, it's likely that at some point the apps will stop working on their respective platforms. It's hard to say when that will happen and it's not likely to be very soon.
I don't think that all hope is lost for Vesper users and those who appreciate the advanced capabilities they brought. Garmin has been clear since the acquisition that they bought Vesper for their intellectual property and skill in AIS and VHF. It's likely that Garmin will use the IP and the development team they now have in-house to develop future AIS and VHF products. Hopefully, we will see Vesper's capabilities integrated into these future products. But, if you've come to rely on the excellent safety features of Vesper's products, I'd encourage you to help Garmin understand the value of what they bought.
Cortex was an ambitious product and as user feedback has shown some users are frustrated with issues they've encountered. Garmin is working to address some of the issues we've seen raised. They have gobs of experience managing hardware quality. I expect we will see improved versions of the hardware to address some of the handset cord issues and maybe improve the cradle mechanism's robustness. It is my understanding that the core team that engineered and built Cortex is still there so hopefully we will also see some of the missing VHF features added and some of the user feedback incorporated into future releases. Now, I just hope Garmin realizes what a treasure trove of features they got when the bought Vesper and that those features are incorporated into a new, standalone AIS transceiver to succeed both the WatchMate line and the Garmin AIS 800.