Happy Holidays & Bonne Navigation, a 2013 card collection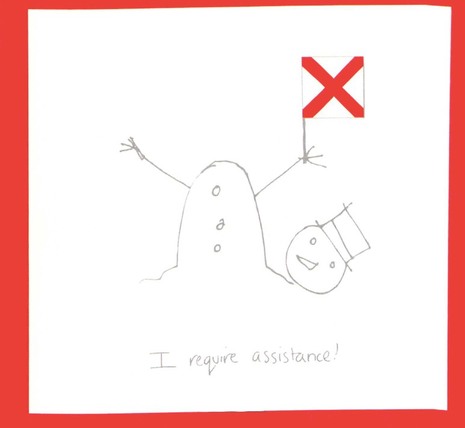 I love Nick Munro's signal flag holiday cards — which you can see more of at the cheery Brit blog called slingthehook: the geek and the girl go to sea — but unfortunately, they no longer seem available to benefit the Royal National Lifeboat Institution (though other Munro RNLI designs are).  What follows is a highly eclectic collection of notable boating world cards that came my way recently, and I will point out a way you can help the U.S. Coast Guard as well…
It's a sad thing the way the term "Merry Christmas" has been politicized here in the States. I find myself happily using the expression until I read an ignorant rant about how I must use it, which makes me not use it! At any rate, the term obviously isn't such a hot potato elsewhere in the world and I got a special kick out of how MaxSea put a multilingual and marine twist on the season's greetings.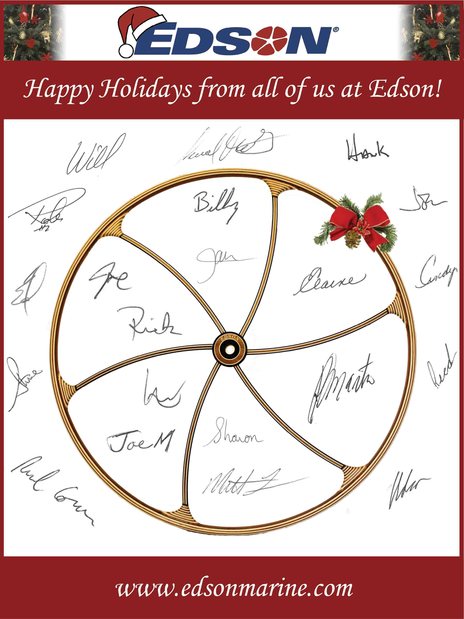 Many marine companies can't help but put products on their cards, but that can work very nicely when you make something as beautiful as Edson's carbon and wood steering wheels.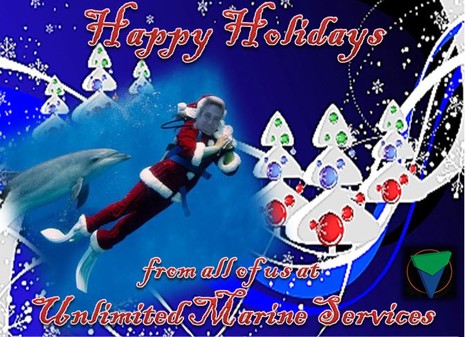 There's also a temptation toward the liberal use of Photoshop, particularly for the e-cards that have become so popular. Did Unlimited Marine Services go too far?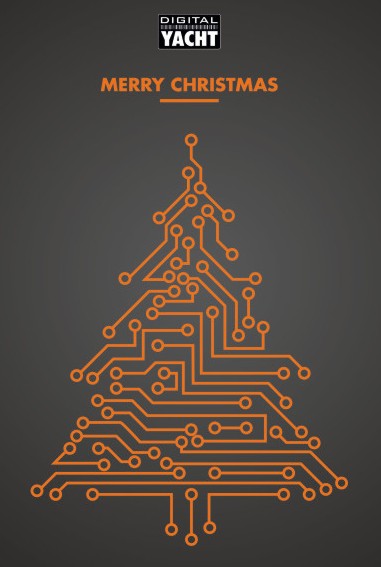 It seems a little odd that so many British cards made my 2013 collection, but isn't Digital Yacht's printed circuit board Christmas tree classy?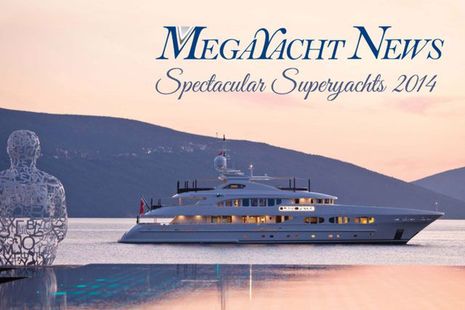 Admittedly, the Spectacular Superyachts 2014 calender is not even a card, but Megayacht News is generously donating 25% of the retail cost to the Coast Guard Foundation, a wonderful outfit that supports the hardworking members of the USCG in myriad ways large and small. Recent readings about the Bounty disaster reminded me of the extraordinary skills and bravery the SAR teams routinely deploy, and I think that recreational boaters should support the foundation big time.
Finally, though, the marine electronics Christmas card of the year must once again go to the proprieters of EchoPilot, who bring joy to the season by hilariously mocking the extremes of what we do. As in the notion that key members of their entry to America's Cup 35 "have been recruited exclusively from Cirque du Soleil"! (Click below for readable size image.)  Panbo, too, is wishing all a Merry Christmas, Happy Holidays, and Bonne Navigation. Please share links to cards you like.